Do you have extra scrabble letters? If so, this Easter Cross Scrabble Craft is an easy, quick, yet a meaningful one to make. If you need to find them, just do a search online or find at your local craft store. Thrift stores are a good source, too! I've included 2 versions of this craft; one for kids, and one for adults.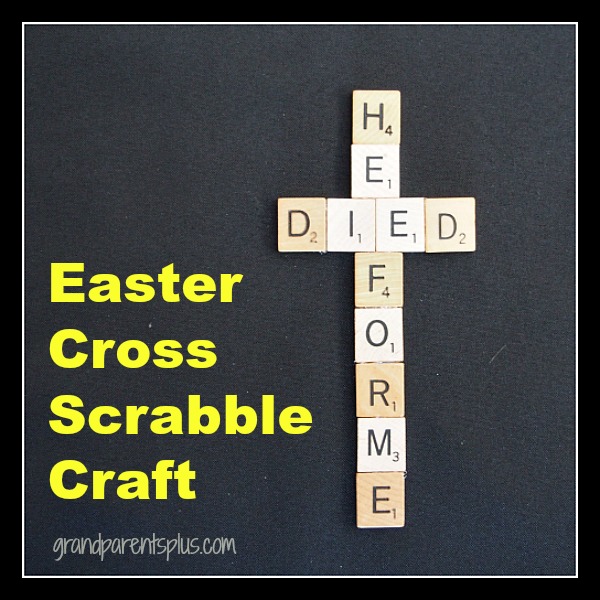 I recommend using a strong adhesive like GOOP instead of a glue gun. The pieces are varnished and mine broke easily when I used the glue gun. I re-glued with the stronger glue. This version is for adults as I found it hard for kids to use the glue. The" kid version",  is explained later in this post. It makes it easier for them to do and you don't have to find all those tiles for multiple kids doing this project.
Here's the number of letters you will need for the cross….
H-1, E-3, D-2, I-1, F-1, O-1, R-1, M-1
When your Easter Cross Scrabble craft is completed, you can hang it as is, or frame it. 
An easy way to do this for a "kid version" Sunday School Craft is to copy the letters on your printer. It's a lot cheaper, too.
Materials Needed:
1 copy of letters for each child
Scissors
Glue and Toothpicks (flat work better for glue)
1/2 sheet of construction paper red and black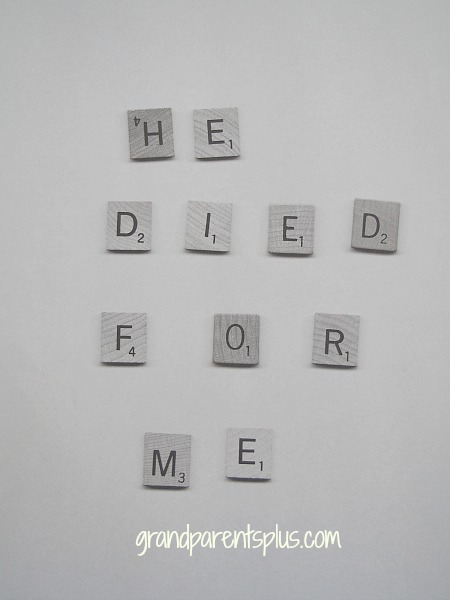 Have students cut out the squares and glue to a half-sheet of paper. It helps to fold the paper in half the long way, and about one-third down. Now, students can follow the folds to glue on the letters. Have them start in the middle with the word "died" placing two letters on each side of the fold. This way, they will line up easier. Hope you can see how I folded this sheet of paper.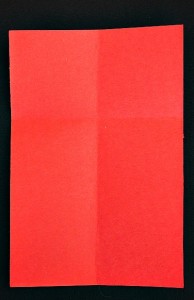 Hint for gluing….  Kids always add too much glue.  Have a dish of glue where they use a toothpick and apply just a dab. This will be enough to glue it on, but not enough to ooze out.
Add a black frame to finish it off. ( I would have these already cut for the students.)
Here's the finished "kid version" project using paper tiles.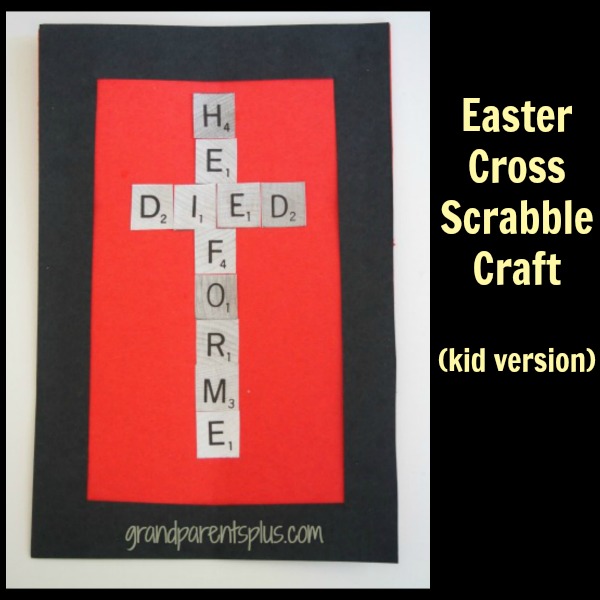 Either version you make is a craft that is meaningful and memorable for the Easter season and throughout the year. It's a great reminder of God's love for us.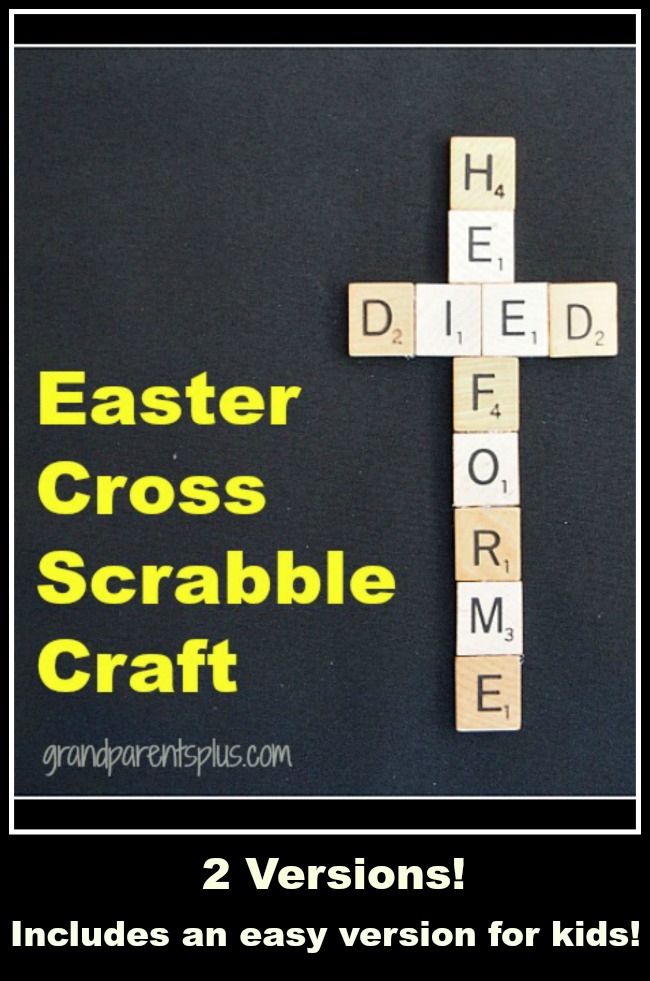 Yes, Jesus died for YOU!
Romans 5:8-9  But God demonstrates His own love toward us, in that while we were yet sinners, Christ died for us. Much more then, having now been justified by His blood, we shall be saved from the wrath of God through Him. 
He is Risen!
Phyllis
Subscribe so you don't miss a post. Your email is never shared or sold.
Follow on Pinterest, too.
linked to these parties...
Pin It
Read More