This past summer, at a garage sale, I came across a small vintage trunk in terrific shape. The price was very reasonable and I knew that it was a perfect size to display this Vintage Trunk with a Nativity set for Christmas. Needless to say, I quickly snatched it up!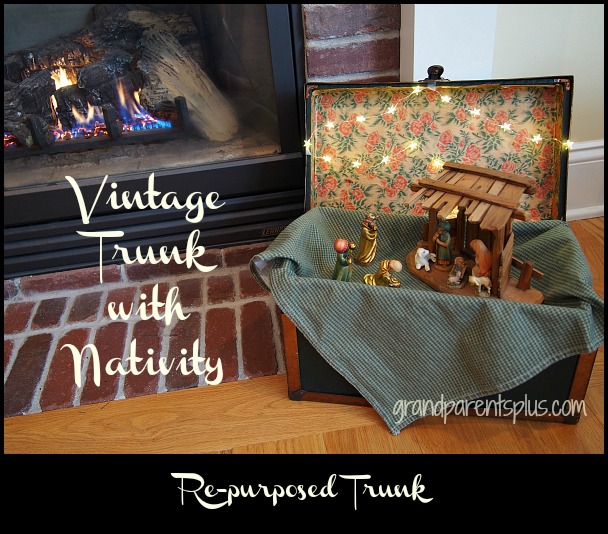 I had looked for a small suitcase, but this was even better. The inside was in great condition and the outside was a dark green color. Perfect for Christmas! It measured 16 inches wide and 11 inches high.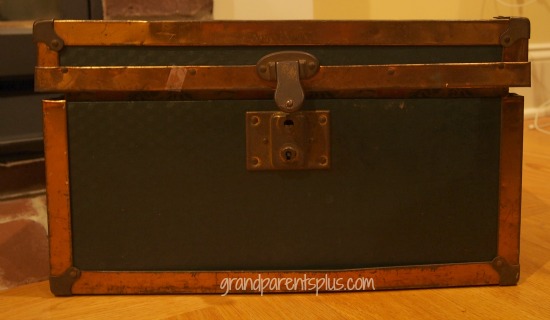 I said that the trunk was in great condition, but it had an ugly duct tape repair job on the tray. When it was inside the trunk, it didn't show, but when I angled it, it was pretty bad. A piece of cloth covering it, took care of that! Besides, I didn't want the display way down low.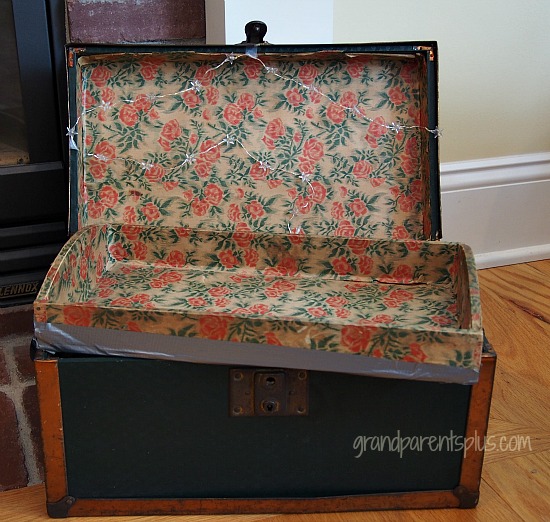 I had the little battery star lights from last year, so out they came and I gently taped them across the top, but not on the paper backing. I placed my little Italian nativity on the green cloth. It was a perfect size for the display! Because I angled the tray, it gave a space to drop the battery for the lights down in the trunk and out of sight.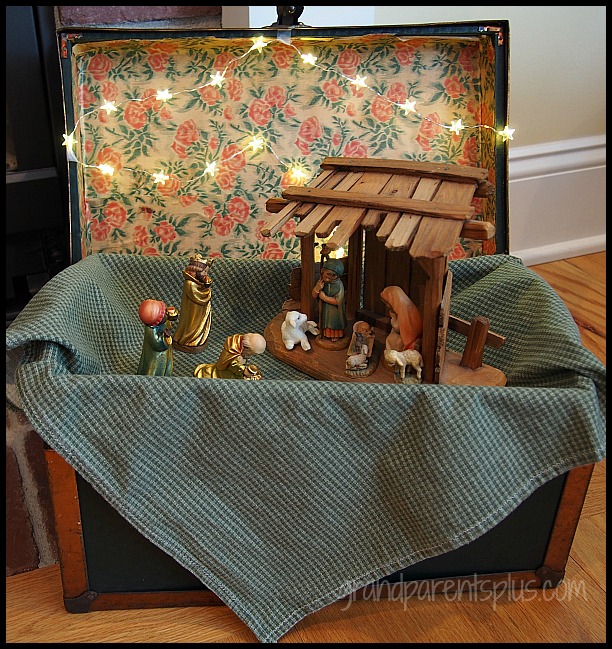 Ahh! My new addition to our Christmas decorations! I've had this idea from seeing a display in the Christmas Idea House 2014 Part 3  , but I wanted mine to be a Nativity display.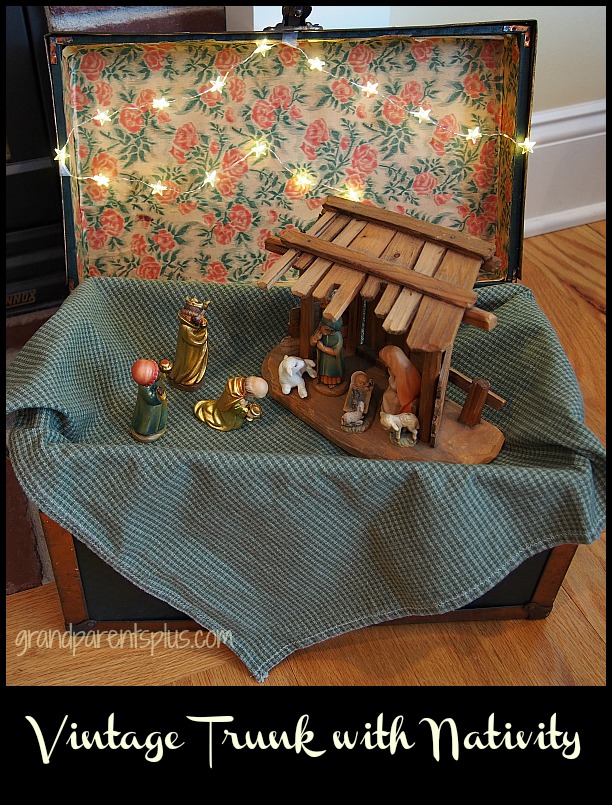 Thanks for stopping by and have a wonderful Christmas celebrating Jesus, our Savior's birth!
Phyllis
If you subscribe, know that your email is never shared or sold!
Follow on Pinterest!
linked to these parties….
Read More