Corn Relish Dip – 1 minute recipe
Got a minute? Then you have enough time to make this delicious Corn Relish Dip! It makes a great appetizer for a party or just for a snack at home. You can make a little or a lot depending on how many you're serving.  The ingredients are easy to have on hand, too!  The corn relish is usually zesty so this dip has a little bite to it! I'm not one for really spicy things, but I do like this dip! It will vary, a little, according to the product you find on your local grocery shelves.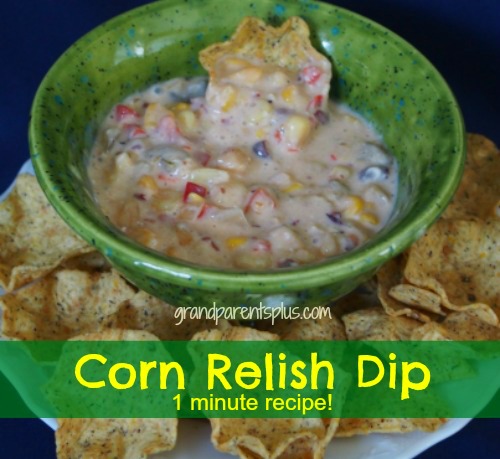 I am in no way compensated for this post. The products I have pictured are ones that I've found available in my area. One is from a specialty shop and the other is available at my local grocery store.  Here are the ingredients…..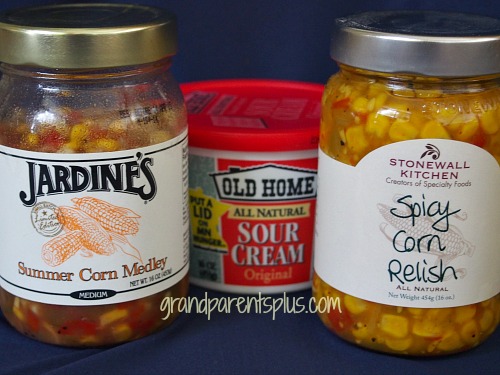 Ingredients:
Jar of Corn Relish (16 oz.)
8 oz. Sour Cream (regular, light, or fat-free)
Yup! That's it!
Directions for the Corn Relish Dip:
For a complete jar (16 oz.), add 1 cup of sour cream and mix well.  If you want to make a small amount, just add the sour cream until it is a desired consistency that you like.  I told you this was quick and easy! See, it's less than a minute!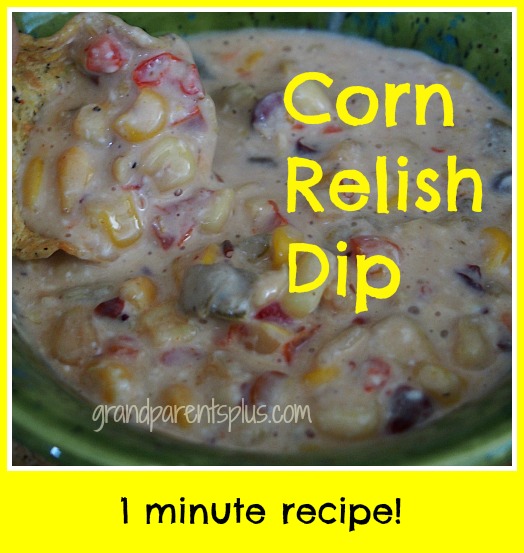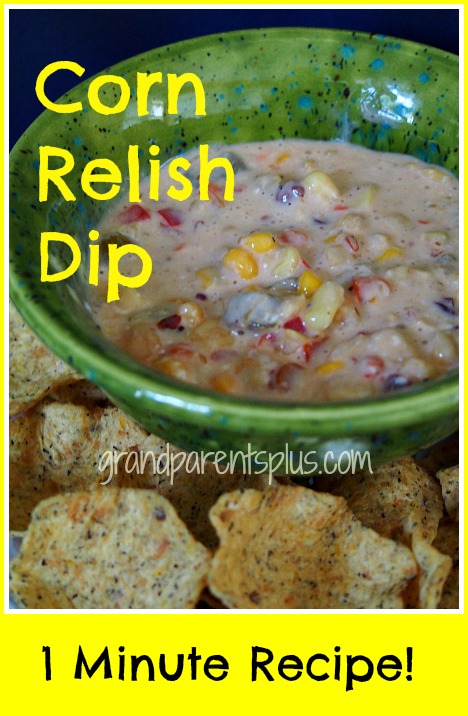 If the Corn Relish you are using is a little juicy, strain some of the liquid and add later, if needed. Both of the jars that I used were thick.  Now, enjoy a wonderful Corn Relish Dip and when your guests ask for the recipe, just send them my way! Tell them it is too complicated to remember! HA!
Enjoy!
Phyllis
It would be great to have you on board as a subscriber (sidebar of this post) so you don't miss future posts!
This post is linked to many of the following parties……..
Pin It