Gouda Cheese Hash Brown Bake
There's a favorite restaurant that I like to go to for breakfast. Their Gouda Cheese Hash Brown Bake is amazing! I go there just to have that with an omelet or eggs.  I had never tasted hash browns like that before. I finally asked the cook if he gave out his recipe. He wouldn't tell me the amounts, but he did give me the ingredients. So, I've experimented and have come up with a recipe that tastes like the one at the restaurant. They are the best! You might say they're GOOD-Ah!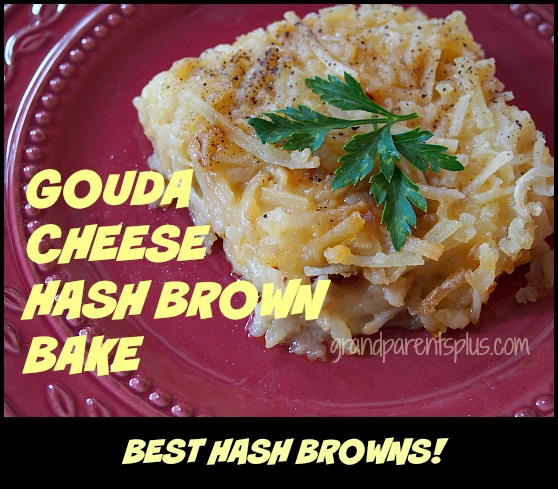 Gouda Cheese Hash Brown Bake
Recipe Type
:
Breakfast or Brunch side dish
Author:
Prep time:
Cook time:
Total time:
Gouda Cheese melted in with a hash brown mixture! The best hash brown recipe you'll try!
Ingredients
Frozen Hash Browns (28-30 oz.)
2 cups shredded Gouda Cheese
3/4 cup yellow onions
2 tsp minced garlic
1 pint of heavy cream
2 tsp vegetable base (look for this in your soup aisle)
Salt and Pepper
Instructions
Thaw hash browns and place in large bowl.
Add shredded Gouda cheese
Saute onions and garlic until translucent in 1-2 T. olive oil and add to bowl.
Add salt and pepper to taste
Mix together
Mix 2 tsp of Vegetable Base into 1 pint of heavy cream and stir until combined.
Put hash brown mixture In a grease 9 x 13 pan
Drizzle the heavy cream with vegetable base over the hash browns in the pan.
Bake in 350 degree oven for 1 hour
Remove from oven, cover with foil and let sit for 10 minutes before serving.
Cut in squares and serve.
The vegetable base, in this recipe, adds great flavor. It's a bit expensive, but you'll use it again and again.
This Gouda Cheese Hash Brown Bake makes a nice big pan. If you have left-overs, just freeze the individual portions to use later. Take out as needed and microwave.
Another great recipe for hash browns are the Shreds. You might want to check them out, too!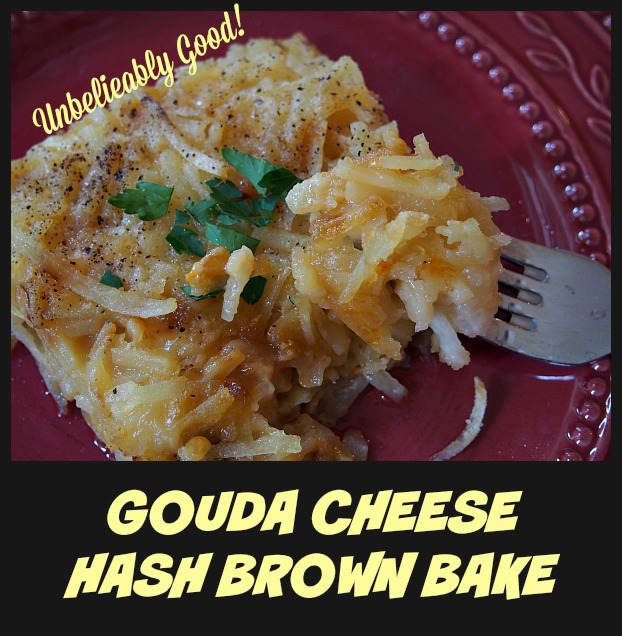 Oh, I'll still go back to that restaurant for breakfast, but now I can have those hash browns anytime.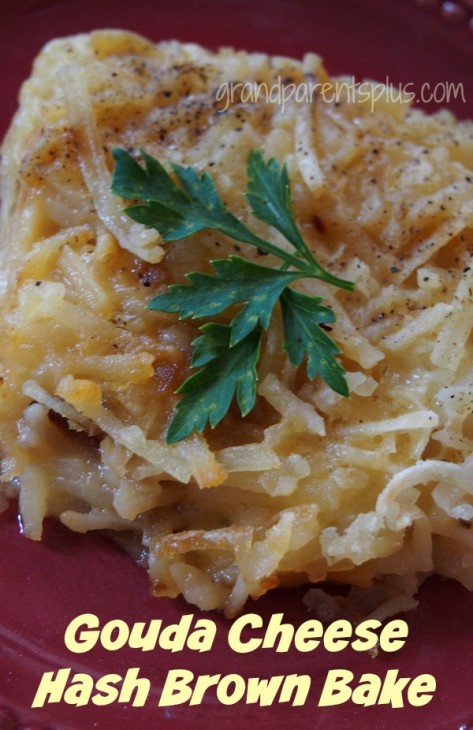 I know you'll enjoy this recipe!
Phyllis
When subscribing, know that your email is never sold or shared.
Follow on Pinterest, too.
linked to these parties…
Pin It