1-Dollar Vases Upscaled
1 Dollar Vases Upscaled- 4 different Ways!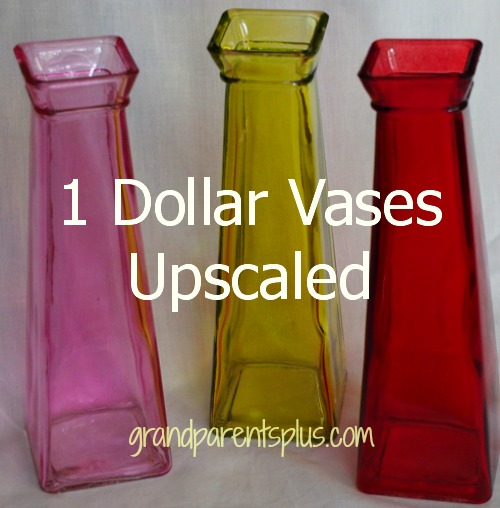 When I saw these cute vases at the Dollar Tree, I knew they would look great upscaled.  They look fine just plain, but by upscaling them, they look even better! They make a great gift with a few fresh or artificial flowers. They come in several colors, but they don't last long on the shelves. You may want to ask when they get a shipment in so you know when they're available.
Some of the supplies I used…..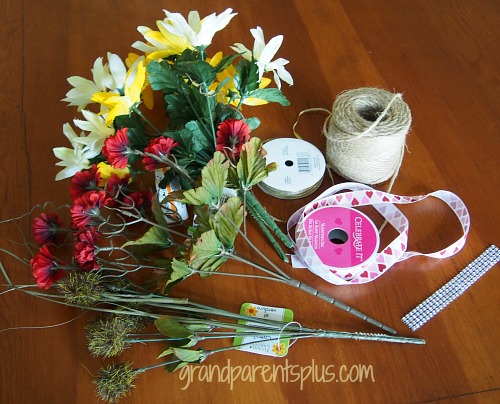 I purchased 3 items from Dollar Tree. They had some nice grasses and a small bunch of chrysanthemums – total $3.00  The rest of the supplies I had on hand……various ribbons, a little bling, and some twine.
Let me show you four different ways to make these vases upscaled…….
#1  Add twine around the top neck of the vase!
This gives it a casual look.  Wrap the twine around the neck a few times and adhere with clear tacky glue. I added some fall flowers and grasses using only half the mums.  It makes a nice  centerpiece for a small table.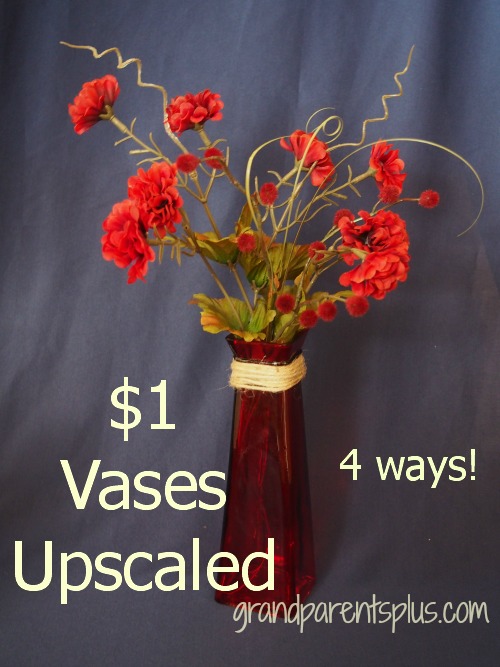 #2 Add some bling!
By adding a bit of bling, it really dresses it up! I used a rhinestone ribbon for that extra sparkle touch.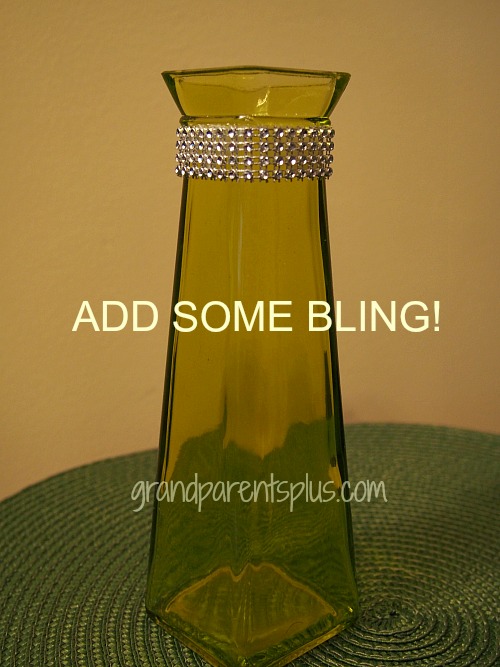 #3 Add ribbon!
Whatever the occasion, Christmas, Wedding, 4th of July, Easter, etc., you can always find cute ribbon to accent the vase. Add a single rose, ferns, Baby's Breath, and you have a beautiful gift!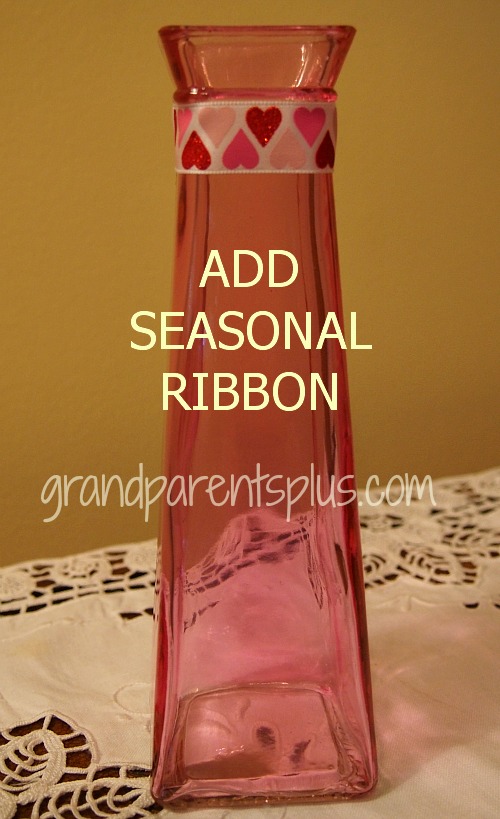 #4 Add hot glue!
This method gives lots of texture.  This vase was also from the Dollar Tree. I used hot glue for the bottom only, but you certainly could do the entire vase. Mine is not perfect, but it still looks great!
I  saw this method used on the back side of a glass window on a piece of furniture in an exclusive furnishings store.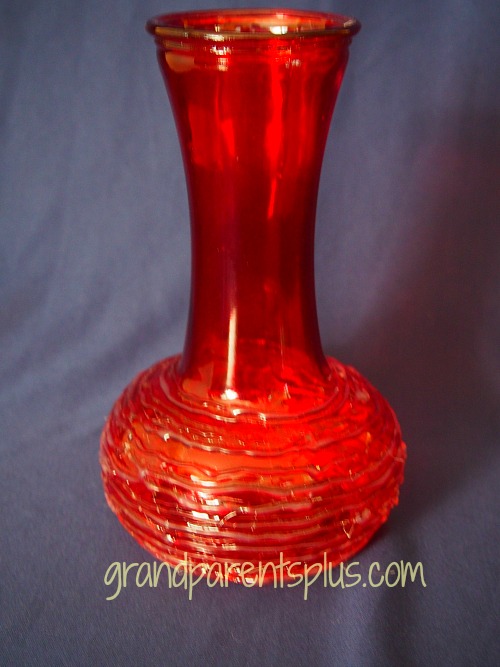 Take a hot glue gun and start going around the vase. It is best to set it on a paper plate or something that you can turn and get all sides. You'll need lots of glue sticks, too! This method, however,  is permanent.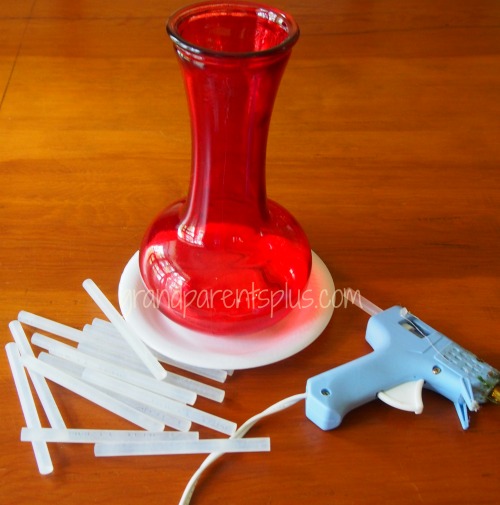 Don't worry if it isn't perfect….. It still looks great!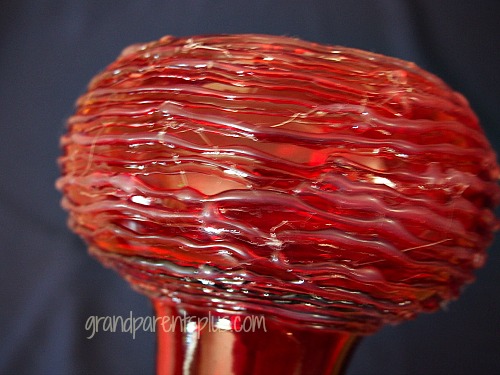 Do check on these vases ASAP! As I said, they don't last long. The slender vases are 8 " tall. The red vase with the rounded base is also 8 " tall. I figured that if it didn't turn out, I was only out one dollar!
So easy to get these 1 Dollar Vases Upscaled – many ways! You may want to keep a few extra on hand for gifts.

Thanks for stopping by!
Phyllis
Be sure to subscribe on the sidebar, so you don't miss a post!
Follow on Pinterest and Bloglovin, too!
This post is linked to many of the following parties…..
Pin It