Amazing Grace Easter Wreath
The Amazing Grace Easter Wreath says what Easter is really about. While I'm not against bunnies and chicks, Easter is really not about them, but about the amazing grace given to us through Jesus Christ, God's son, by paying our sin debt on the cross. 
I'm thrilled to have found a source for the beautiful wooden crosses. I've made my own displays by cutting out paper letters and forming a cross, but this wood cut-out is beautiful to just hang by itself or use in a wreath. It greets your guests with the message of Easter.  They make a wonderful hostess gift if you're invited out for Easter dinner.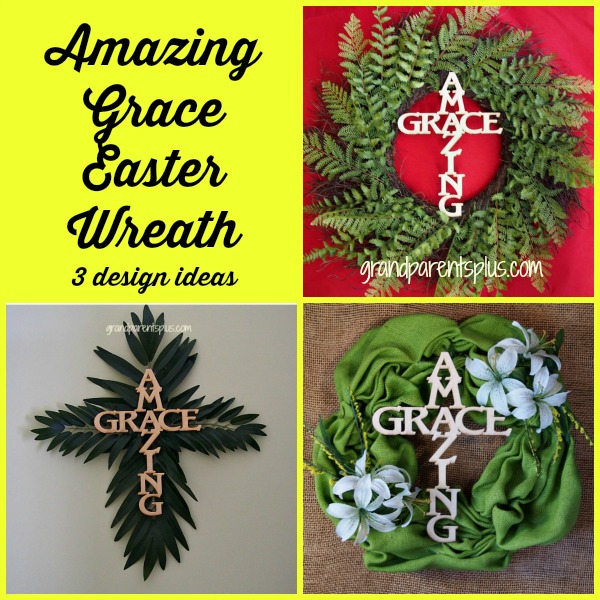 I bought 3 Amazing Grace crosses at under $4 each. I thought I would need to paint them, but when they arrived, they looked absolutely fine without painting. That saved a step! Click on Artistic Supply to find them. They were quick on delivery, too! They have several different styles of crosses that would work if you would like a different style.
The first version I tried was working with this gathered green burlap wreath. I had bought it for a couple of dollars on clearance, as it was missing several pieces, and looked awful. For the money, I thought I could change it up into something worthwhile.  So, fixing some of the flaws, I used the cross in the middle and highlighted it with bunches of white lilies.
This wreath went from the above picture to the one below!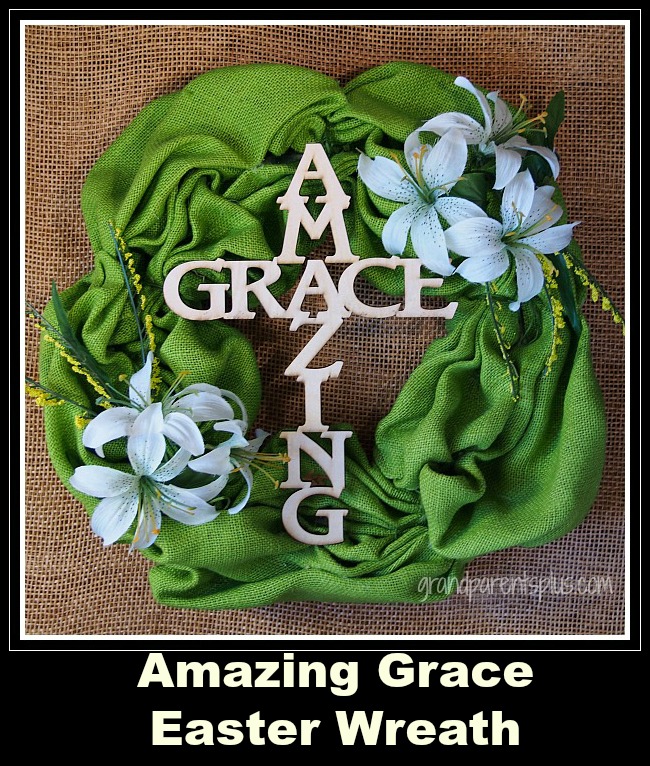 For the next design idea, it was simple, but tedious, to add the two types of ferns to the twig wreath. I had seen something similar and had the ferns at home, so just worked with it to tuck and glue the ends into the twigs.( A boxwood wreath works, too.) I simply added the cross in the middle. I felt it didn't need any more than the simple greenery elegance to let the cross stand out. If you're pressed for time, buy one!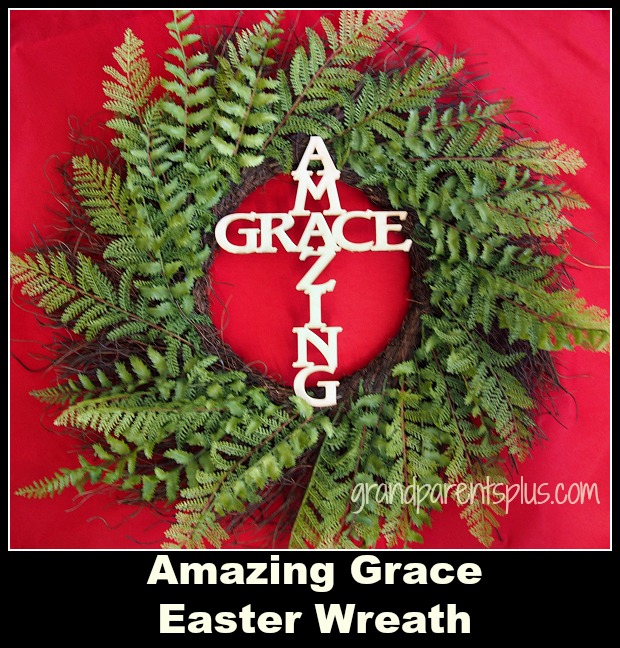 The third idea was to use palms for the base.
First, I cut a small rectangle from a cardboard box. I tried foam, but it stood out from the wall or door and I wanted it to be flush against the wall. The cardboard worked well.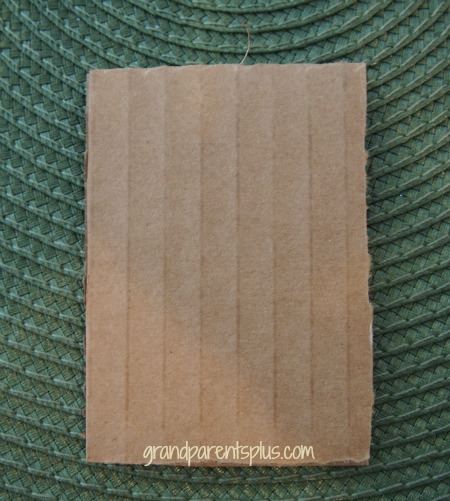 I found a small artificial bush that had eight palm branches on it. It was around $9.00 at Michael's, but a coupon took that price down. With eight, I could make two of them.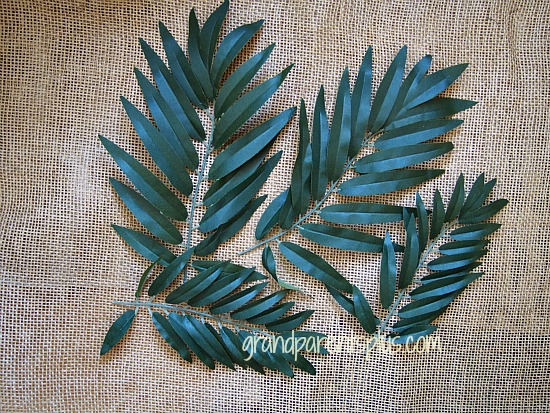 Using the glue gun, I secured the top and bottom palms on the cardboard.  Continuing  on with the other smaller palms, I glued them on horizontally forming a palm cross. Make sure that the top vertical palm part is slightly smaller than the lower part.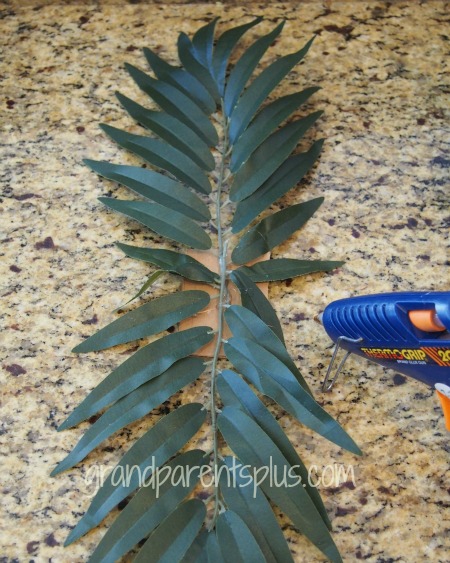 I twisted some wire to form a hook for hanging, and glued it on the back of the cardboard.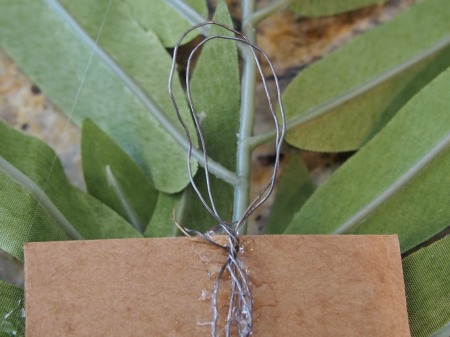 The last part was to carefully glue the wooden cross cut-out on top of the ferns.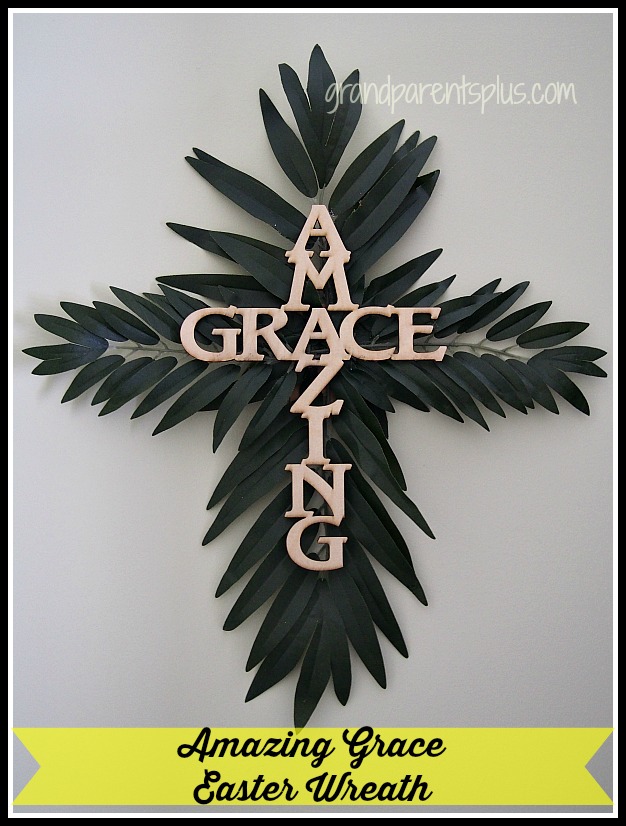 The last version turned out to be the easiest. So if you don't have a wreath that you can use, make the version with the palm leaves. It really goes together fast!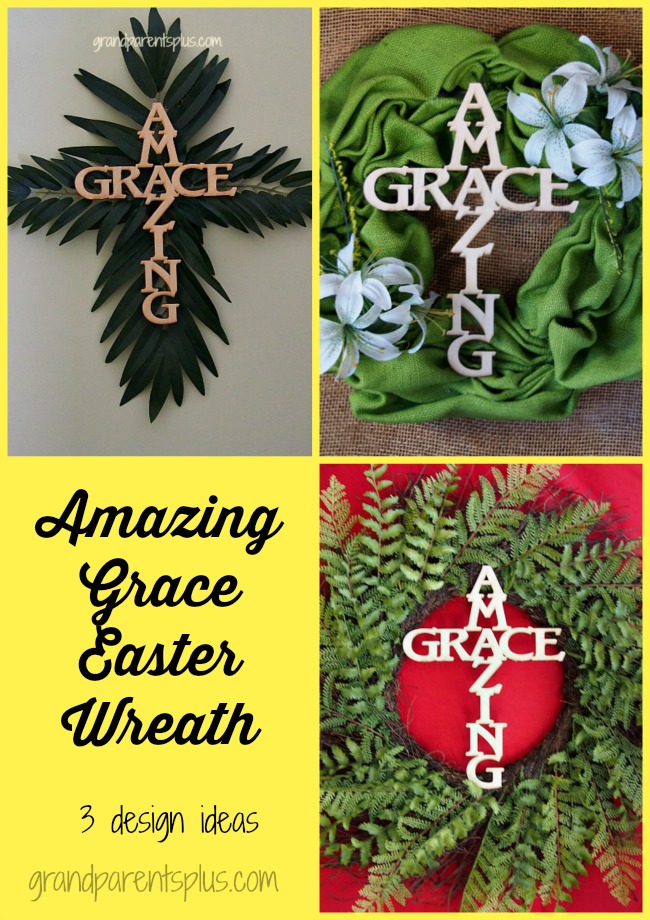 The wooden cross cut-out certainly may be used alone, but it looks outstanding on a wreath. I hops you enjoy your Amazing Grace wreath however you choose to make it!
Happy Easter! 
Phyllis
Subscribe so you don't miss a post. Your email is never shared or sold.
Follow on Pinterest, too.
linked to these parties…
Pin It