Apple Peanut Salad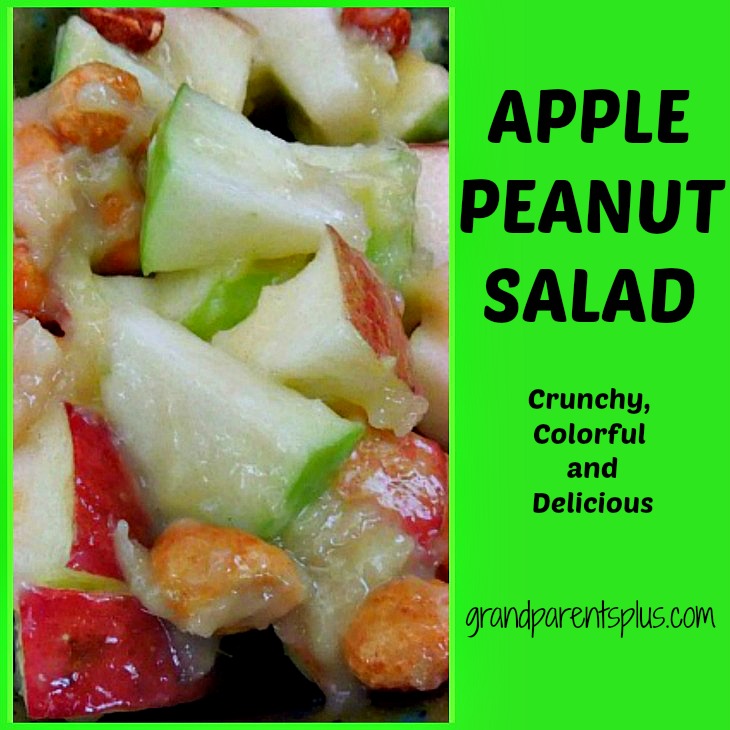 This Apple Peanut Salad is not only colorful, but is big on flavor! If you like peanut butter on apples, this Apple Peanut Salad takes it to a whole new level. Even if you don't like peanut butter, you'll love this salad! (I don't like peanut butter, but love this salad!)

By using red and green apples, it adds holiday color to your table, too. This salad combination of sweet, salty, tart, and crunchy, packs a flavorful punch. This salad goes together quickly! Refrigerate until ready to serve. The apples stay fresh due to the pineapple and vinegar.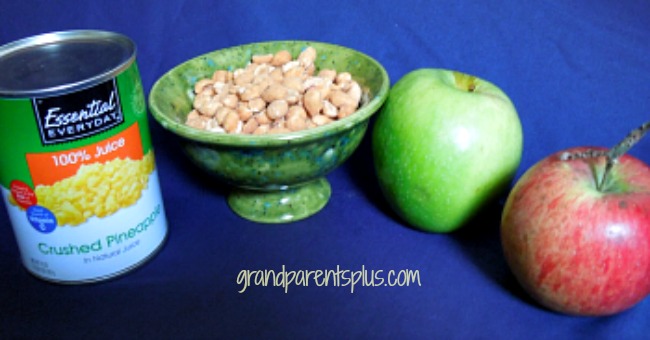 Apple Peanut Salad Ingredients:
1 – 8 ounce can of crushed pineapple
1/2 cup sugar
1 Tablespoon flour
1 egg
2 Tablespoons of vinegar
(If using a 20 oz. can for a larger salad, just multiply everything  2- 1/2 times except the egg. I just use 2 eggs)
Add later:
Apples (diced) 2-3 apples depending on size
Dry roasted, salted peanuts (to your liking)
Directions:
Mix sugar, flour together.
Add all remaining ingredients except apples and peanuts.
Heat together until thick.  Cool.
Fold in peanuts and chopped apples to cooled mixture.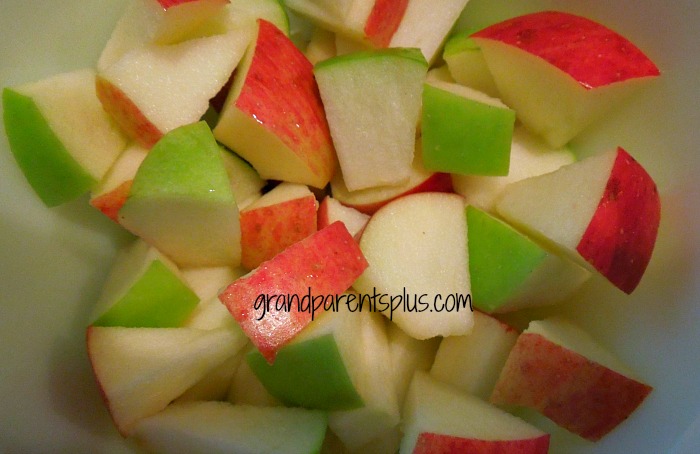 Use both red and green apples for color! I used Granny Smith and Honeycrisp or Delicious!
Fold in the cooled pineapple mixture.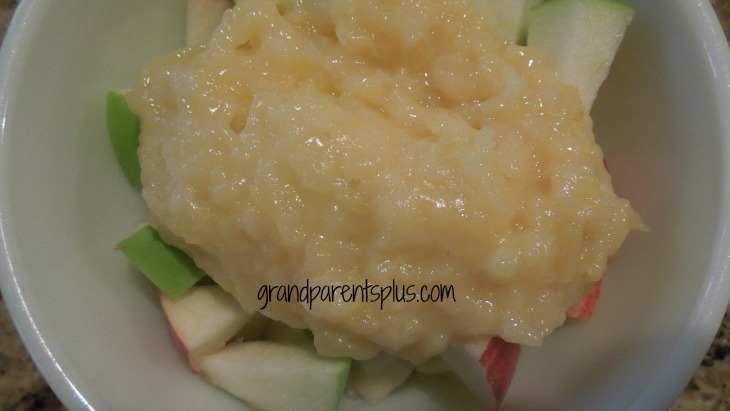 Add peanuts!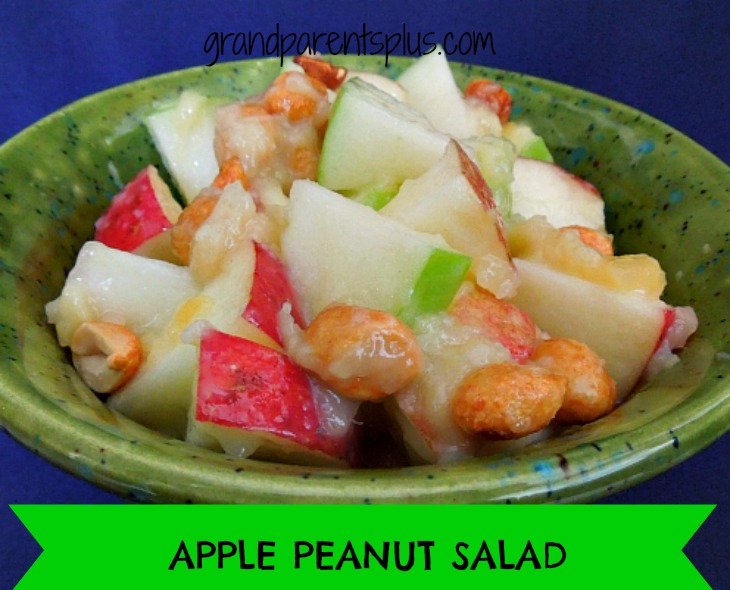 Serves 6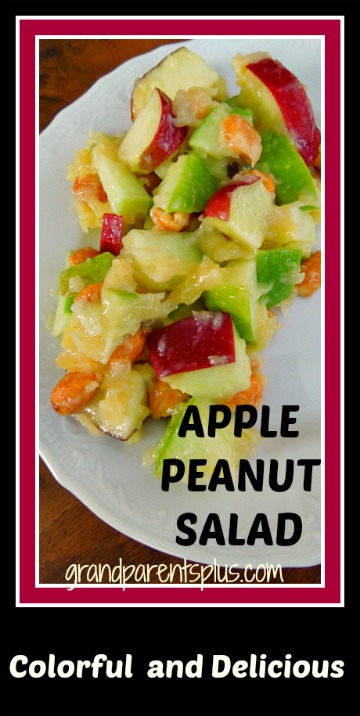 A great holiday side dish!
Hint: If your family is small, prepare the pineapple mixture and use what you need and refrigerate the rest for another day. Mix more apples and peanuts in and serve again. It keeps well for a couple of days. I hope you like this easy Apple Peanut Salad!

Enjoy!
Phyllis
This post is linked to the following parties……
Don't miss future posts! Subscribe, follow on Pinterest or Bloglovin!
Pin It