Best Valentine Cookies! – "Flavor Cookie"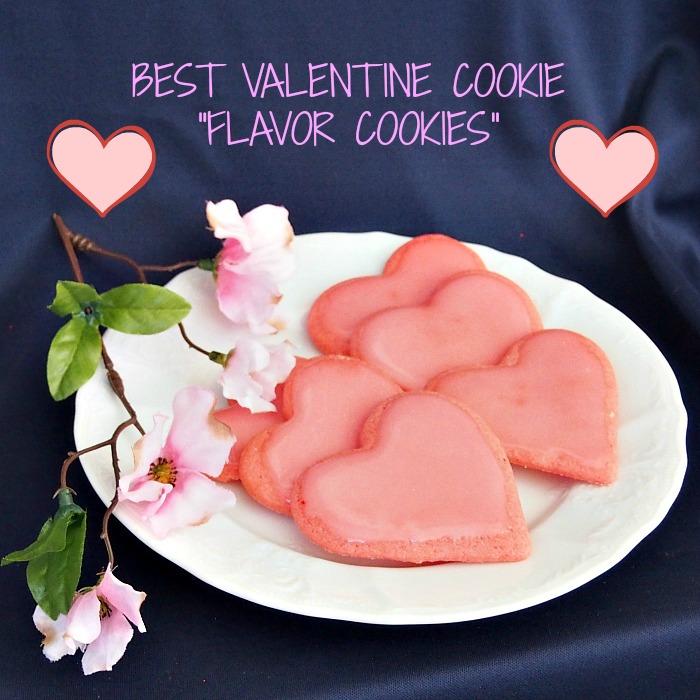 I am not kidding!
This is the best cookie! It is not just a sugar cookie. It has a wonderful cherry-almond flavor! You won't eat plain sugar cookies again!

I usually save this recipe just for Valentine's Day because of its red color and wonderful flavor.  I started making these when my kids were young and they have eagerly anticipated that these cookies would "show up" every Valentine's Day since then!
When they went to college, I sent a package of them to each one of my kids on Valentine's Day.
When they got married, they still wanted the cookies. One year, I thought, " Well, they are getting older and they probably don't care about getting them." Wrong!
They called on Valentine's Day and asked, "Where are the cookies?"
Guess I can't stop sending them each year. Now they're married with children and they still want those cookies! It has become a tradition!
 I'm sharing the recipe so you can start the tradition in your family, too!
Flavor Cookies
1 cup butter
1 cup sugar
1 (3 oz) package Cherry jello
3 eggs
1 tsp. almond extract
3 cups flour
1 tsp. Baking Powder
1/2 tsp. salt
Mix and chill overnight. Roll out like a sugar cookie on a floured surface.

I use a pastry cloth and a rolling-pin cover. The dough never sticks! When done, just shake the flour outside and roll the cloth together and place in plastic bag in the freezer! This way, it won't mold or spoil. Just take out and use again the next time!
Bake cookies on an un-greased pan at 375 degrees for 8 minutes (larger cookies) – 7 minutes (smaller cookies)
Cool completely and frost
Frosting
1 cup powdered sugar
2 t. cherry juice ( from maraschino cherries) or use milk and red food coloring
2 tsp. light corn syrup
1 tsp. almond flavoring
Mix and add more corn syrup and cherry juice to get the right consistency.
Frost cookies and let dry!
Makes about 5-6 dozen depending on size of cookie.
These are also good with other flavors of Jello, but the Cherry gives it the most flavor! Try lime and make shamrocks! Almond flavoring doesn't go with lime, however, so leave it out.  Don't use strawberry as it doesn't give enough color or flavor! These would also be good at Christmas, but I have so many cookies that I make at Christmas that I just save this one for Valentine's Day! It makes it special!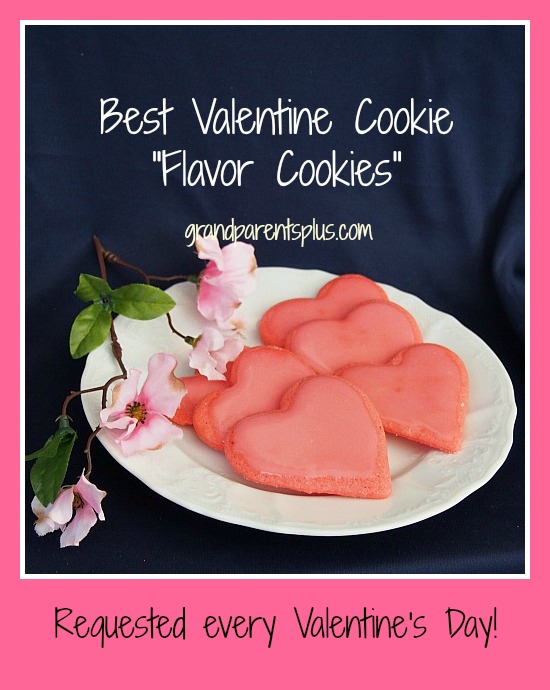 What are your Valentine traditions?
Enjoy!
 Phyllis
Be sure to subscribe so you don't miss future posts!
Also, follow on Pinterest and Bloglovin!
 Linked to many of these party sites…..