Easy Bird Art for Kids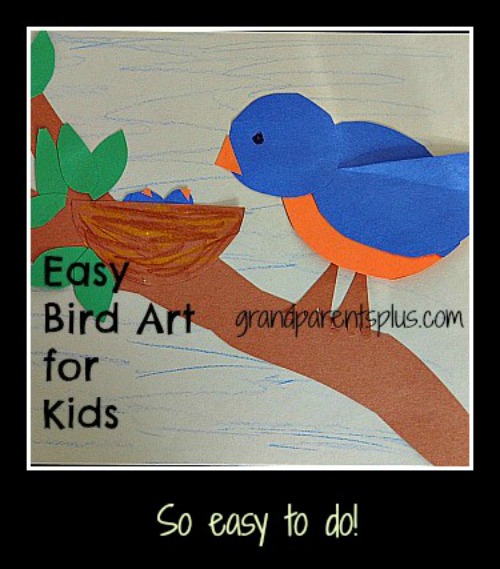 This may look difficult, but "Easy Bird Art for Kids" is actually doable for many  preschool through primary age kids with some adult direction. It gives practice with both cutting and math skills. For measurements, we used the Safe-T-Compass. If you're not familiar with it, you may want to  view the post of the Best Art and Craft Tool. I couldn't be without this tool as it makes circles with such ease.
First, have the child draw the background on a white piece of paper. Let kids scribble with a light blue crayon to make it look like the sky.  Cut an uneven long piece of brown paper for the branch. Add another small branch to make a "V".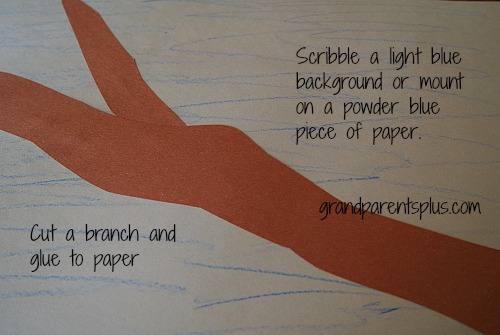 Directions are for two birds…….
Next, draw two  blue, one light orange, and one brown, 4 inch diameter circle.  Cut circles out. This will make two bluebirds.
Remember to talk about the diameter measurement. This is a math skill they can learn while doing this project.
Draw and cut out ( 2) – 2  1/4 inch circles of blue for the heads. Let the kids cut them out as they don't have to be perfect!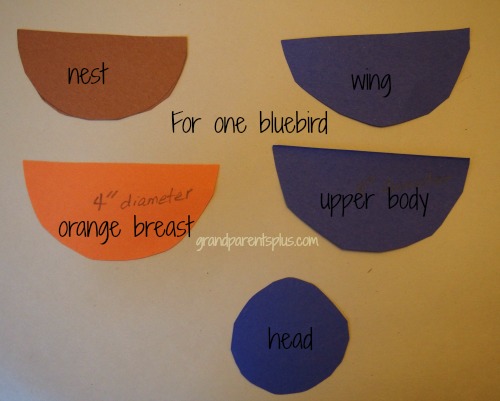 Now, overlap the two half circles of blue and orange and glue.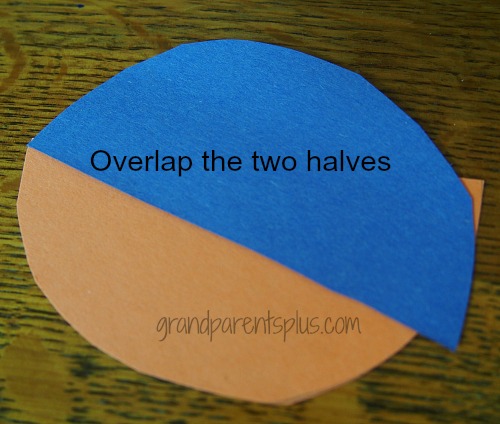 Add the small circle for the head, glue and color in the eye with a crayon.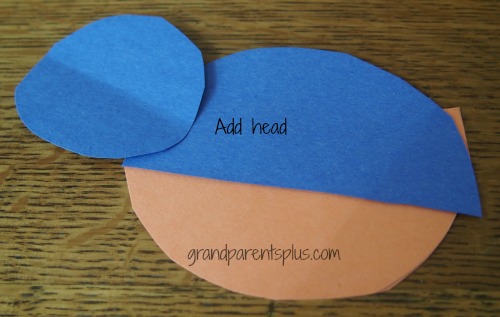 Bend the second half-circle for the wing and add a small triangle for the beak.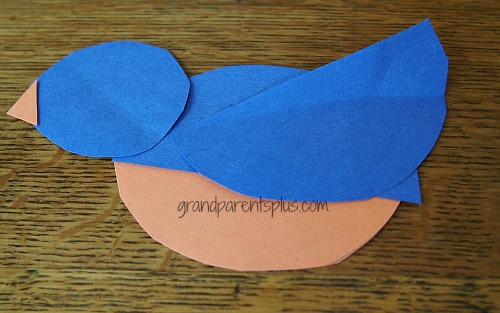 Color the nest with a brown crayon to add some depth.  A few scribbles will do.
Place nest near the "V" on the branch and place the bird to the right of the nest just elevated a bit to leave room for the feet.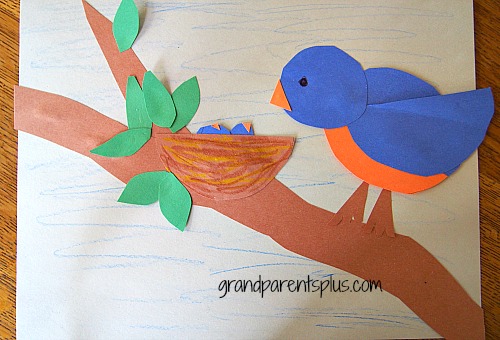 Add the eye,  feet, leaves,  and little birds in the nest (just a little circle with a small beak). Now, you have a wonderful work of art for Spring.
By using the colors of brown and red, it changes to a robin!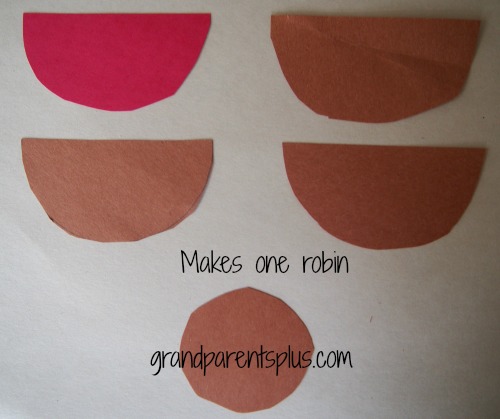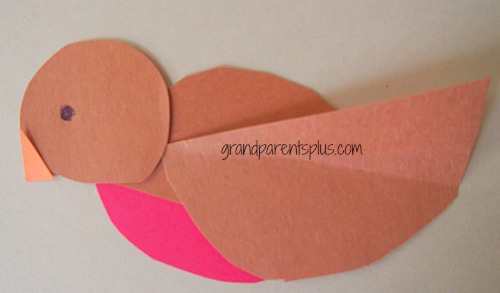 Put a worm in the robin's mouth and place the robin down in the grass.  Birds can be anywhere!
Easy, isn't it? Have fun with your children and grandchildren as you do this art project! Let them be creative as to where they want to place the bird.
This Easy Bird Art for Kids' Project is one that you will want to display!
Talk about the birds migrating back in the Spring. How do they know how to do that? God created them to do that!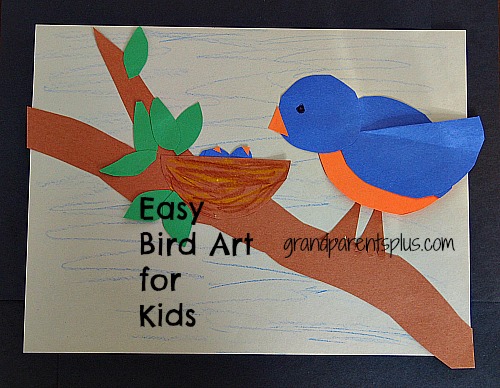 Thanks for taking the time to stop by,
Phyllis
Don't want to miss an idea? Subscribe to future posts on the sidebar!
Follow on Pinterest, Bloglovin and Facebook!
This post is linked to many of these parties…..
Pin It