Blue and White Russian China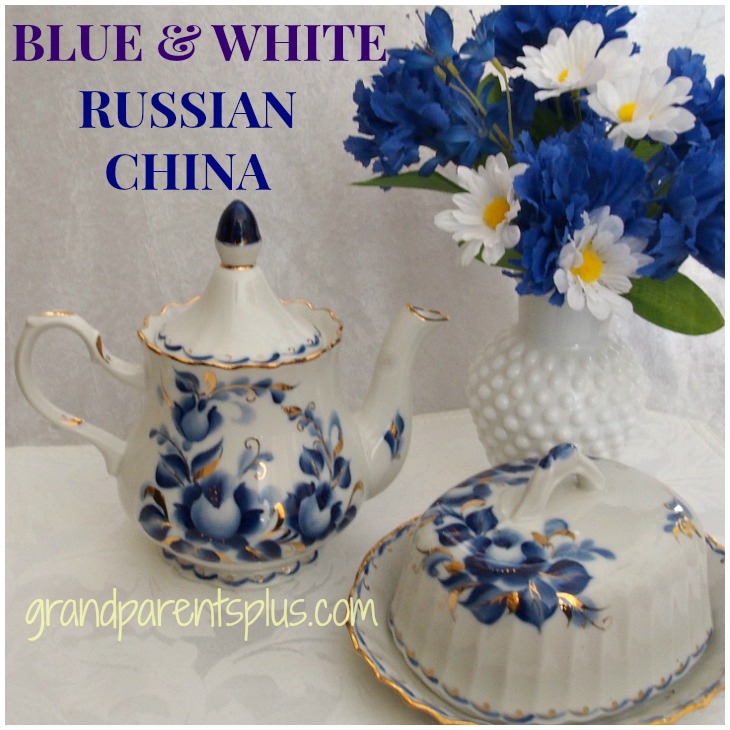 I purchased some  blue and white Russian china while on a visit to the former USSR and Belarus.  I carefully hand-carried this china back home. It now is a visual reminder of the wonderful friendships that began on that trip and continue today.
With the Olympics in Sochi, it reminds me of the special time that I spent in Belarus and Russia. I went on an adult exchange called "Friendship Force" – started by former President Carter with an "old" college girl friend (our husbands stayed home). We stayed with the mayor of the town called Villeika, outside of Minsk. He and his lovely family played host to us for a week. We grew to know and love this family and learned that we have more in common than differences in a very diverse world.  Our ties to that family remain strong today and we stay in touch via FB and emails.
While there, I admired the beautiful blue and white pieces of china that I saw during the trip! Of course, it was the "usual" china for them. 
They graciously brought me to a store and I managed to carry a set of 6 dessert-sized plates, cups  saucers plus a whole set of extra pieces safely back home! Wish I could have carried more as I would have loved to have more than six. Their sets come with a covered butter dish, napkin holders, coffee and teapots, sugar and creamer! WOW! I believe I paid the equivalent of $30 American dollars for all those blue and white Russian dishes! I wonder what you would pay today?
So, here's my salute to the Sochi Olympics with my blue and white Russian (Belarus) china!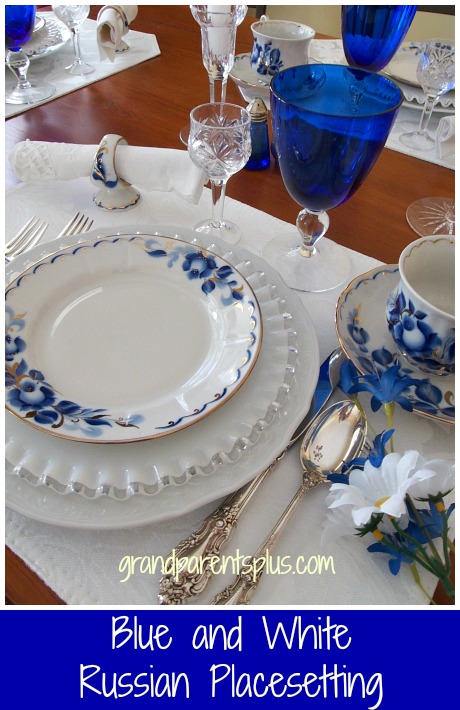 The tiny glass is a vodka glass, but since we don't drink vodka, I use it as a tea light! (These were a gift from the Belarusian family.)
Belarusian and Russian dinners last a long time with many eloquent toasts throughout the evening. Also, they serve on plates the size of our dessert plates, so it was hard to find regular sized dinner plates. I probably couldn't have made it back with the larger plates anyway!
Remember how I said they include china napkin holders?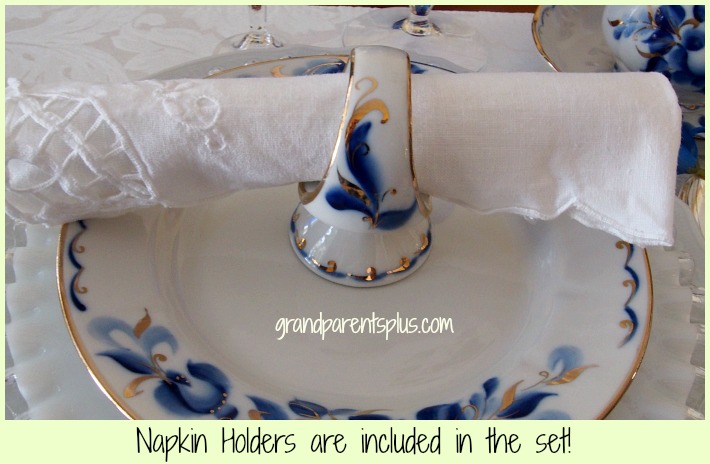 So, while watching the Olympics, I can relax and sip tea in my blue and white Russian china teacup!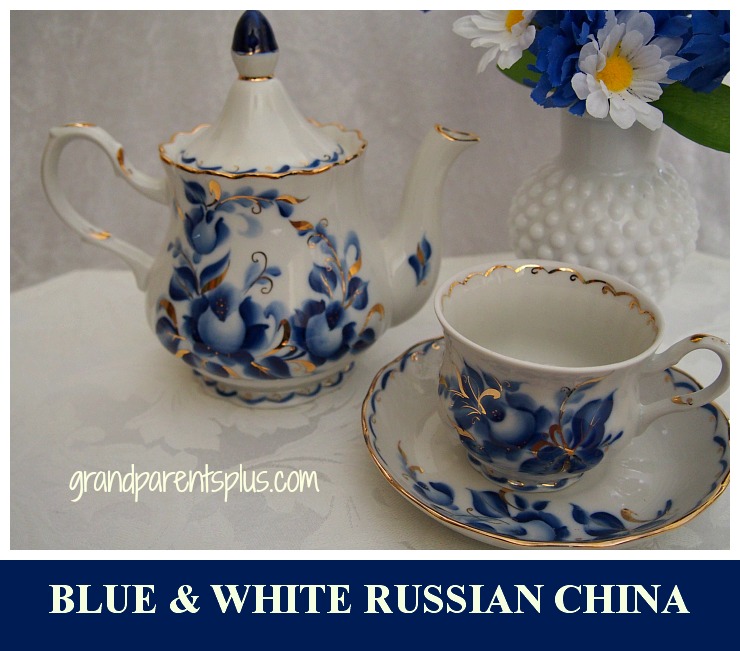 Here's to good memories and wonderful friendships made in Belarus (part of the former USSR)!
Now, back to watching the Olympics!
Phyllis
Please join me for future posts by subscribing on the sidebar!
Also, follow on Pinterest or Bloglovin!
This post is linked to the following parties…….
Pin It