Broccoli Cheese Soup
As the temperature goes way down, a great soup seems so appealing for a cold evening.  I had a bunch of broccoli left over, so I quickly make this Broccoli Cheese Soup the other night. What I like about this soup is that it is low on calories, easy to make, takes very few ingredients, and freezes well! You can add chicken or ham, if you wish.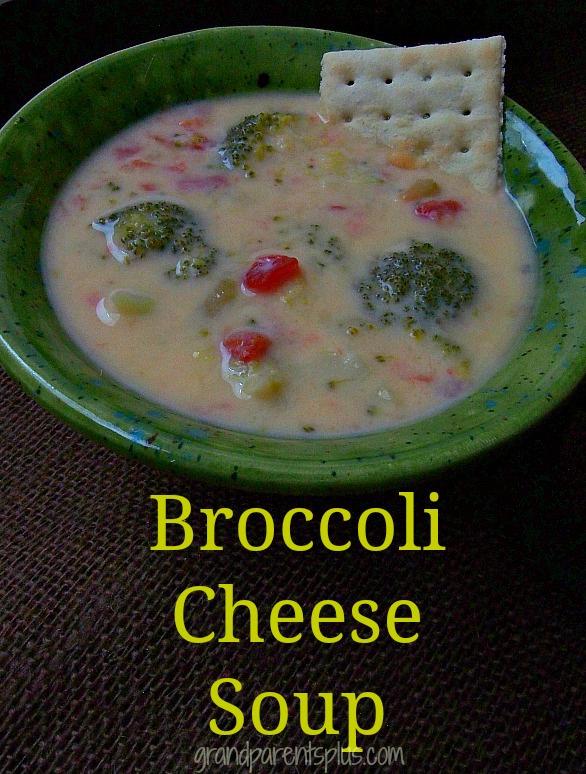 Ingredients:
 32 oz. chicken broth
Broccoli (sorry, but I just add what I want, I don't measure perhaps 1 cup to 1 & 1/2 cup chopped)
1 can Rotel ( 10 oz. ) diced tomatoes –  (mild or however hot you prefer) or just add regular diced tomatoes for a very mild version
10 oz. Velveeta  2% Milk ( for the skinny version) or regular Velveeta
Add onion salt and garlic salt to taste.
Add cooked chicken or ham (optional)
Directions: 
Cook broccoli in chicken broth until just tender. 
Add Velveeta in chunks so it melts faster.
Add Rotell or other diced tomatoes
Add spices to taste…
Add chicken or ham, if desired.
Heat and serve. 
Serves 4-6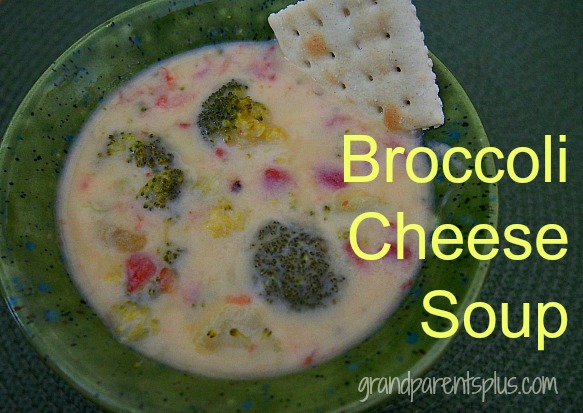 I just made a big batch and froze this soup in individual portions for taking to work for lunch. You're going to like this easy recipe for Broccoli Cheese Soup!
Enjoy! 
Phyllis
If you choose, you may follow on Pinterest, Bloglovin, or subscribe on the sidebar for future posts. Thanks!
This post is linked to many of the following parties….
Pin It