Butter Pecan Angel Pie
You may notice that when I post a recipe, it has to be easy and fairly quick! With today's busy life-style, I like to entertain, but making it difficult means I do it less often. Having people over for cards or an easy dinner and serving a lovely dessert is all that is needed for a fun evening. This Butter Pecan Angel Pie fits the requirements for an easy and elegant dessert! It is one that you can have ready in the freezer for company or family!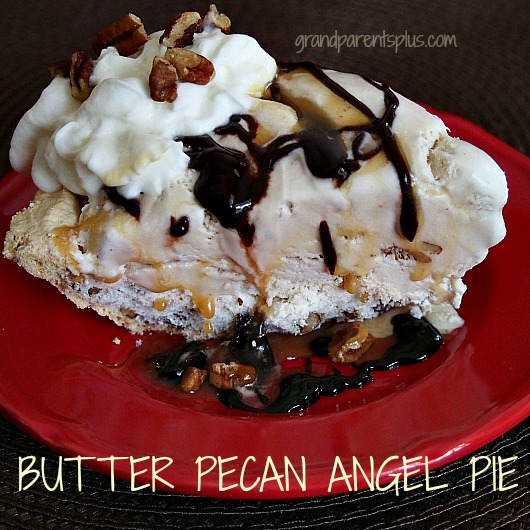 Butter Pecan Angel Pie Ingredients…….
Meringue:
2 egg whites
1/2 teaspoon vanilla
1/4 teaspoon salt
1/2 cup sugar
1/2 cup pecans, finely chopped
Filling:
Butter Pecan Ice Cream,  Butter Brickle, or Coffee flavored 
Hot Fudge Topping
Caramel Topping
Whip Cream
Extra pecans!
Directions:
Beat together egg whites, vanilla, salt and cream of tartar. Beat until stiff peaks form!! Don't underbeat this! Gradually, beat in a little sugar at a time until very stiff peaks form and sugar is dissolved. Fold in chopped nuts. Spread in well buttered 9 inch pie pan, building up sides to form a shell.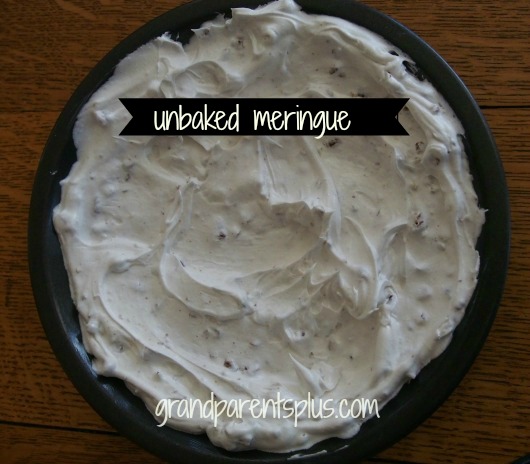 Bake @ 275 for 1 hour. After baking, turn off heat and leave in closed oven for one more hour. Remove from oven.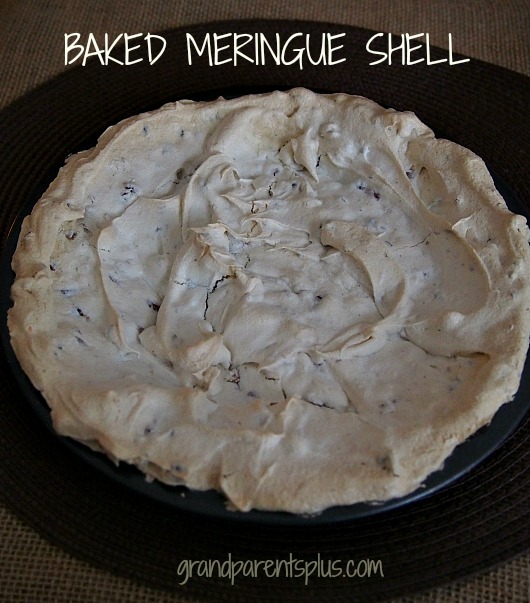 Cool and fill with softened Butter Pecan Ice cream. Cover with tin foil and place in freezer until ready to serve.
Cut pie and spoon over hot fudge sauce along with a little caramel sauce. Top with whip cream and a sprinkle of pecans.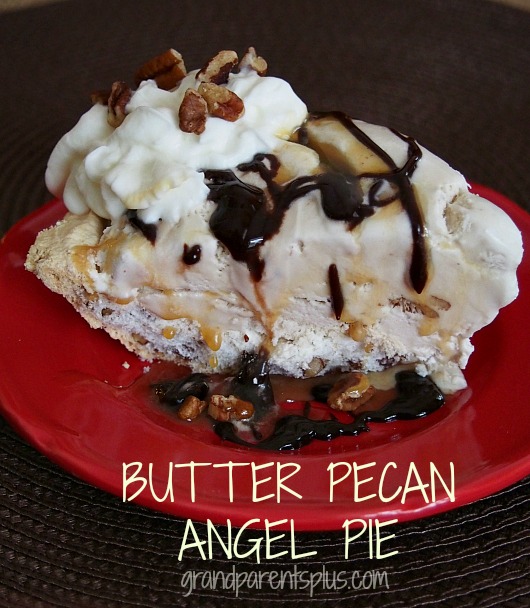 Enjoy!
Phyllis 
Don't want to miss future posts? Subscribe on the sidebar, follow on Bloglovin' or Pinterest! 
This post is linked to many of the following parties…..
Pin It