Chilly Night Chili Recipe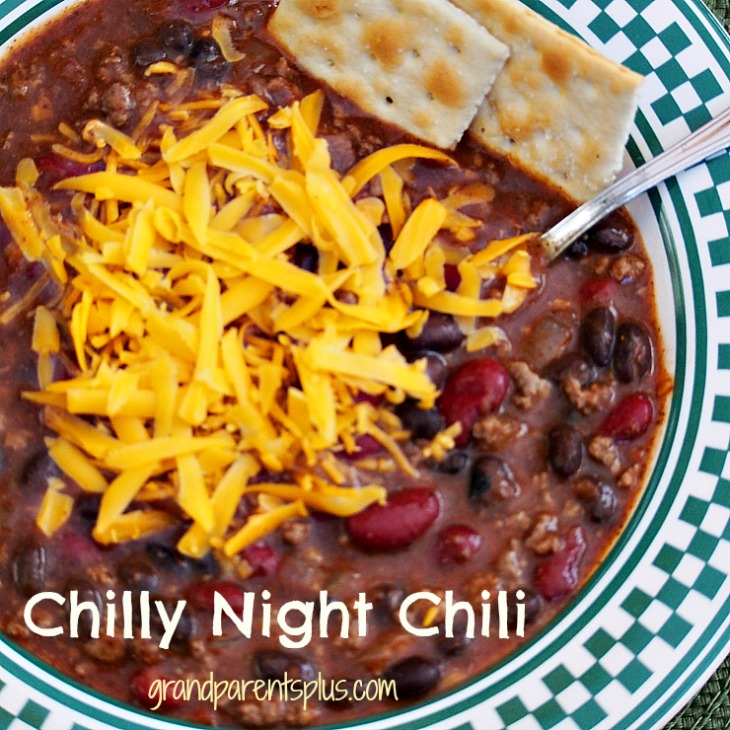 I have used this chili recipe for over 25 years. It is quick and easy and tastes great! I make it easier to put together by precooking several portions of the hamburger and onions and freezing them in individual packets enough for one recipe. Then, when I want to put a meal together quickly, I take a packet out, add the rest of the ingredients, and it's ready in 10 minutes!

Leftover chili freezes well, too!
Chilly Night Chili Recipe

Ingredients:
1 lb. hamburger
1 med. onion (chopped)
Brown hamburger and onion – Drain
Add:
1 can red kidney beans (undrained)
1/2 to 1 can black beans (rinsed and drained) optional
1– 14.5 oz. can stewed tomatoes (my family doesn't like chunks of tomato so I put this in my bullet to purée)
1 can tomato soup (undiluted)
2  1/2 to 3 tbsp. chili powder ( or more if you like it spicier)
Optional ingredients: sautéed green pepper, corn, various other beans
Mix together. heat and serve!

Quick and easy chili recipe!
Serves 5-6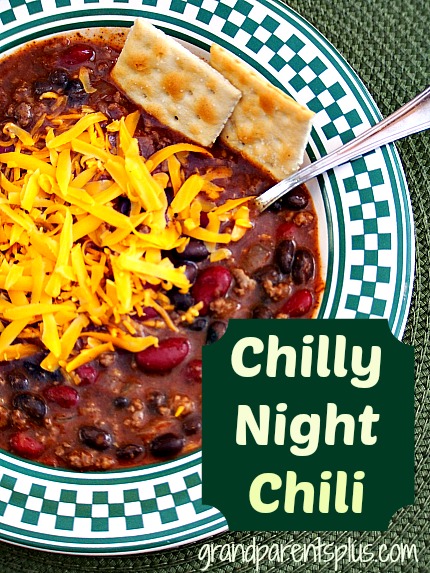 Enjoy!
Phyllis
Don't miss future posts! Subscribe!
This post is linked to the following parties…….
Pin It