Chocolate Zucchini Cake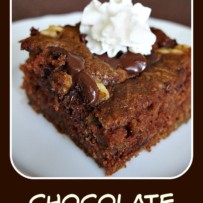 Does Chocolate Zucchini Cake count as a vegetable or dessert? Perhaps if you eat it with your meal; it's a vegetable, but if you eat it later; it's a dessert! Either way, this recipe is one to use again and again. It is moist, delicious, and doesn't need frosting!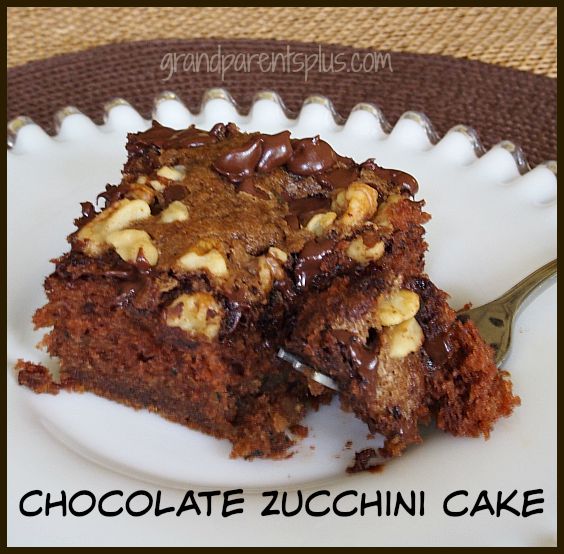 If you have a garden and plant zucchini, you know you're going to need lots of zucchini recipe ideas for using all that a plant produces. This is one recipe idea that can be made over and over again. It is so good! I grate the zucchini and freeze in 2 cup portions so I have it ready to use for baking another cake when needed. A friend gave me this recipe. She found it in an old church cookbook.
Chocolate Zucchini Cake
Author:
Prep time:
Cook time:
Total time:
Rich chocolate cake made with grated Zucchini
Ingredients
1/2 cup butter
1/2 cup oil
1 3/4 cup sugar
2 eggs
1 tsp. vanilla
1/2 cup sour milk (use regular milk with a tsp. of lemon juice to curdle it or use buttermilk)
4 Tbsp. cocoa pwd.
1/2 tsp. baking powder
1 tsp. soda
1 tsp. salt
2 cups grated zucchini
2 1/2 cups flour
Chopped walnuts
1/2 c. cup chocolate chips
Instructions
Cream together oil, butter, eggs, and sugar.
Add the milk and vanilla.
Add dry ingredients and zucchini.
Pour into greased 9×13 cake pan.
Sprinkle chips and nuts (optional) on top.
Bake at 325 degrees for 45-50 min.
The batter will look like this….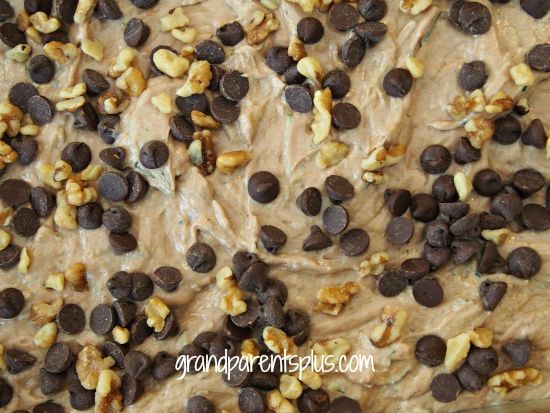 It looks light, but don't worry, it bakes darker.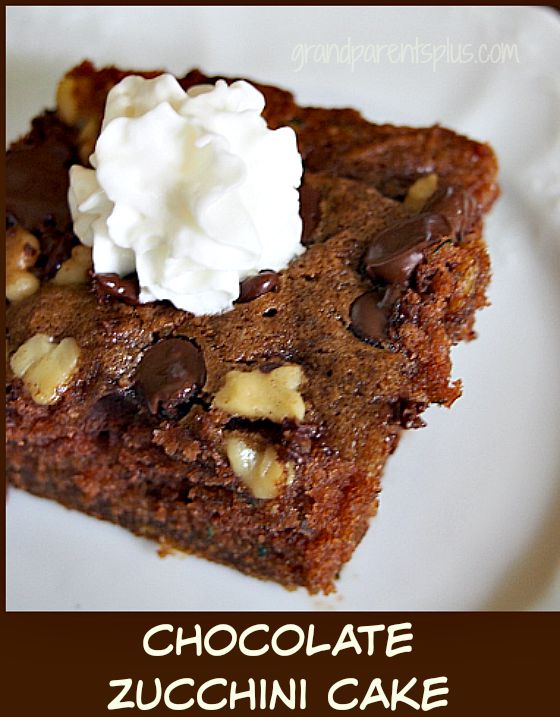 This cake is so moist, rich, and delicious! It's hard to resist especially if you're a chocolate lover.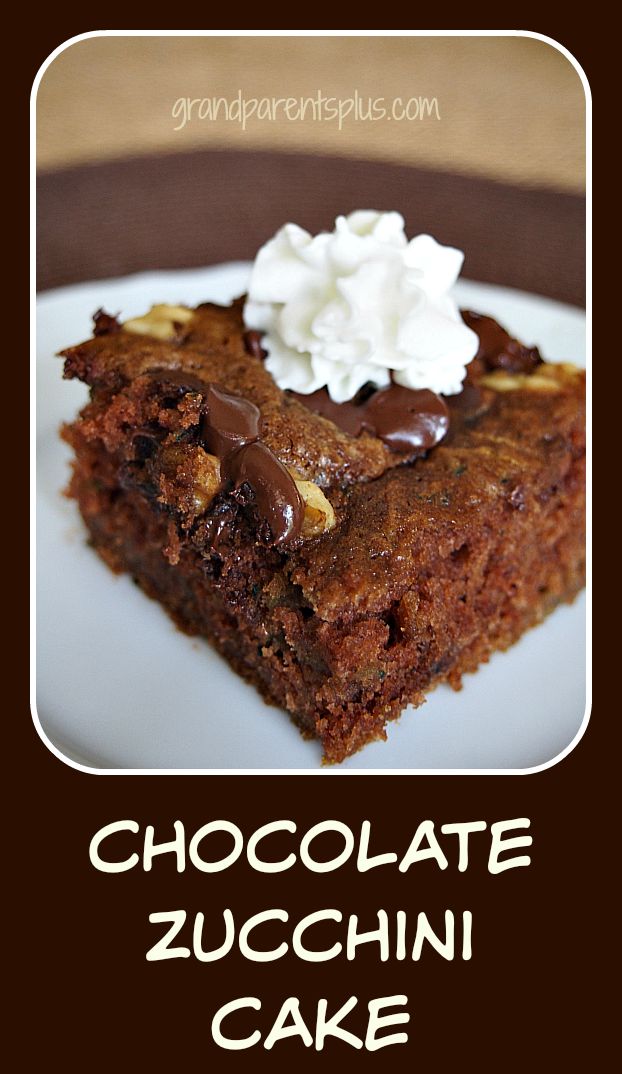 If by chance you have leftovers, it freezes well! 
Now, do you consider this a vegetable or dessert? Hmmm….I wonder….
Enjoy!
Phyllis
By subscribing, you don't miss a post and your email is never shared or sold!
Follow on Pinterest, too!
Post linked to these parties…