Colorful Sauerkraut Salad
Don't like sauerkraut? Neither do I, but when I reluctantly tried this Sauerkraut Salad, I couldn't believe how good it tasted! So, don't dismiss this recipe because of the main ingredient. It is colorful and delicious! It makes a great salad to take to a picnic gathering as there is no mayo in it. Use it on sandwiches, too.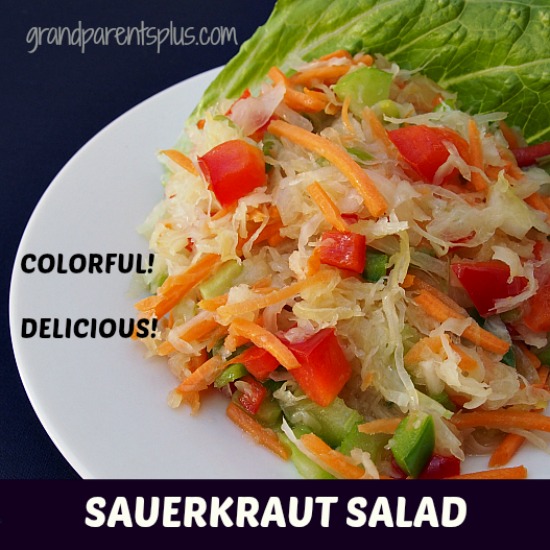 Make this salad at least two days ahead so the flavors come together. Keep covered in the refrigerator. You'll be surprised at how delicious it is. As I said, I don't like sauerkraut, but I do like this salad. You'll have to give it a try.
Sauerkraut Salad
Ingredients:
 32 oz. sauerkraut  ( drain and rinse )
1 cup carrots – grated or shredded
1 green pepper finely diced (add more or less if you prefer)
1 red pepper- finely diced  or use pimento
2 stalks celery- finely diced
1 cup finely cut green onions
(All the above ingredients can be varied in amounts to your liking.)
1/2 cup vinegar
1/2 cup – 2/3 cup sugar or more if you like it sweeter

1/2 cup vegetable oil
1 tsp celery seed
Directions:
Combine sauerkraut and other vegetables
Heat oil, sugar and vinegar until sugar dissolves and pour over salad.
Mix salad with the dressing mixture.  Stir and mix salad each day to coat with dressing.
Salt and pepper to taste
Refrigerate for two days and serve. This keeps a long time! 
Serves 12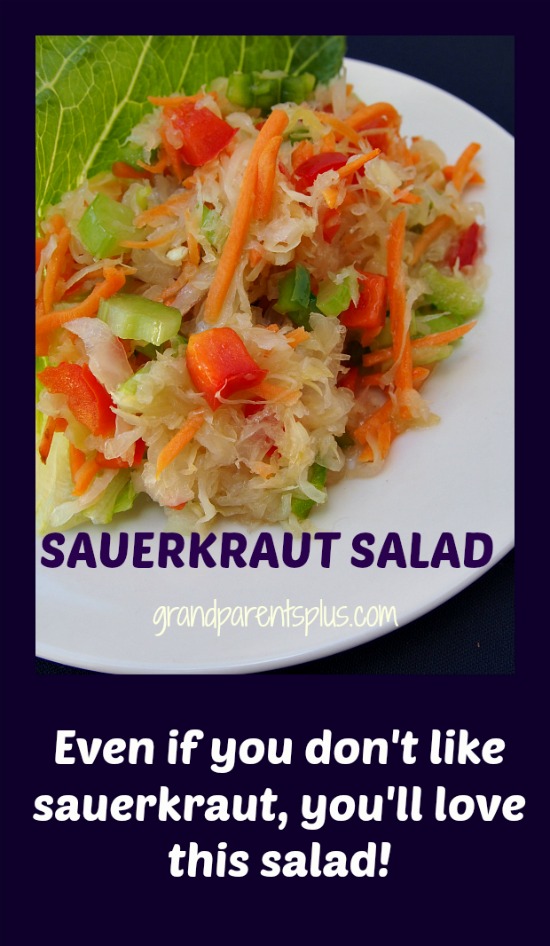 Enjoy!
Phyllis
You may want to check out other salad postings included in "recipes" above.
Follow on Pinterest and Bloglovin, too!
This post is linked to many of the following parties…..
Pin It