Crab Pasta Salad Supreme
Summer calls for pasta salads and this Crab Pasta Salad Supreme is a delicious one to make. It might just become a real favorite! On an earlier post I shared another Crab Pasta Salad so you may want to check that out, too! This one that I'm sharing is colorful and has lots of complimentary flavors that go with the crab. Give it a try as I know you'll like it. Around here, we don't have easy access to fresh crab, so imitation will have to do.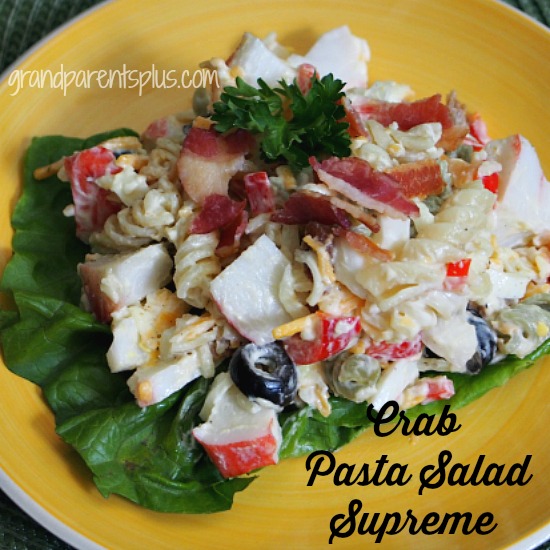 Ingredients:
1 cup shredded cheddar cheese
1 cup shredded mozzarella cheese
2-3 hard-boiled eggs , chopped
2-3 tablespoons chopped onion
Sliced black olives – as many as you like
1/4 tsp. both salt and pepper
3-4 tablespoons chopped red peppers
1/4 cup chopped celery
3/4 – 1  1/4 cups mayo
4 cups cooked Rainbow Rotini spiral pasta  ( I use one package)

1 package crab cut up
Crisp, cooked Bacon
Directions:
Combine all ingredients and refrigerate at least 1 hour before serving. If more mayo is needed, just add a little milk or cream and stir well. Serve with crushed bacon on top.  Serves 8-10.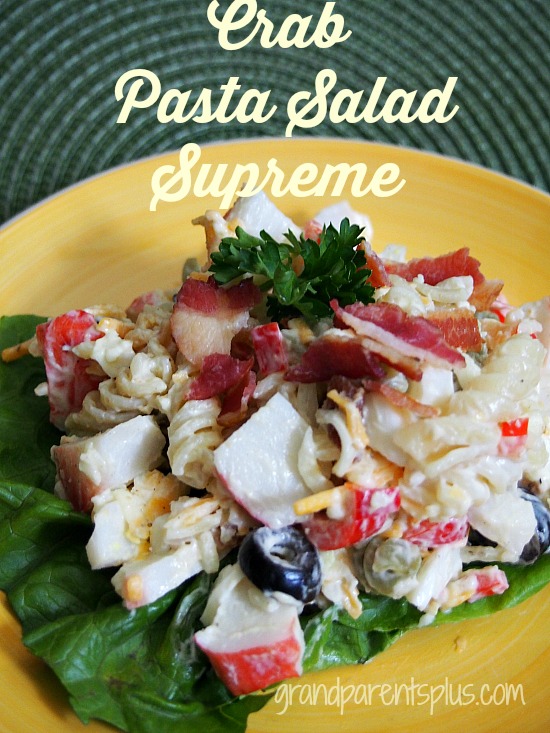 Enjoy!
Phyllis
By subscribing on the sidebar you'll be notified of a new post and your email is never sold or shared.
Follow on Pinterest and Bloglovin, too!
This post is linked to many of these parties….
Pin It