DIY Snowman Lights
Here's an easy project for Christmas! The DIY Snowman Lights are so cute when lit at night. They make a great night-light for a kid's room or a decoration anywhere. Because they are snowmen, you can keep them out through the winter. They don't take long to make, either!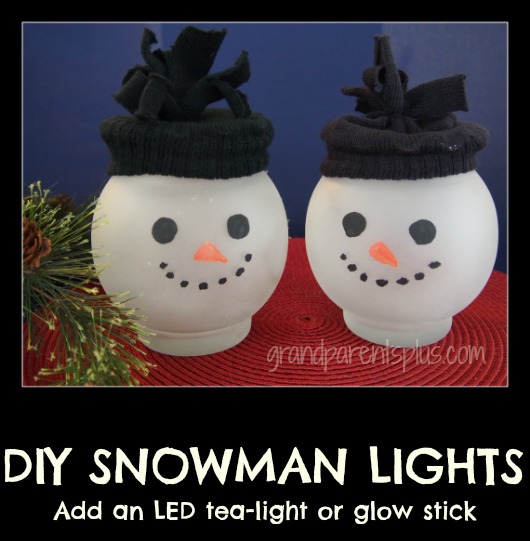 I found this idea on Craftsforallseasons.  They used wire mesh for hats, but when I found the material at a craft store, it was very expensive! Instead, I used those cheap one-size-fits-all gloves. I ,also, just painted the faces with acrylic paints. I will use these at our grandchildren's place-settings at the Christmas table. Afterwards, they'll become a night-light in their room.
DIY Snowman Lights Materials:
Small clear glass "fish bowls"    (The small "fish bowls" are found at the dollar store. ) aka "rose bowls"
"One-size-fits-all"  gloves
Krylon Frosted Glass Spray Paint (use a coupon on this if you can)  Be sure to read directions and follow closely!
Acrylic Black and Orange Paint or Glass paints
Acrylic Spray Sealer – optional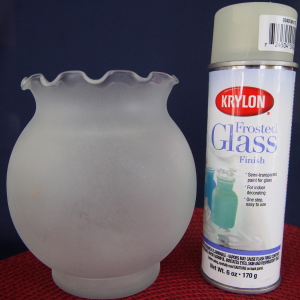 Directions: 
Spray clear glass bowls lightly – let dry and repeat with several coats
Apply faces with paint (glass paint may also be used, but it is more expensive)
Make hats as shown……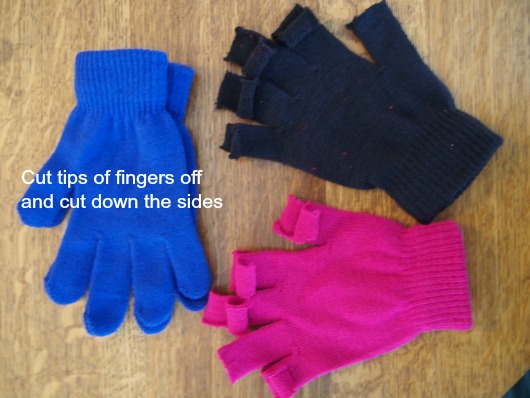 Next……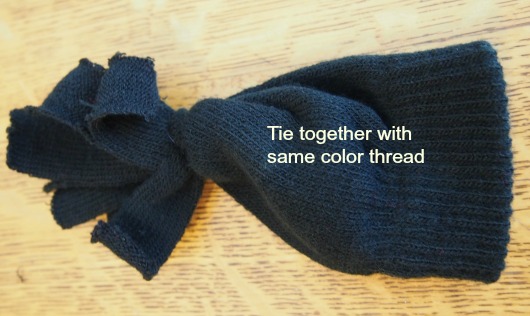 Now, fit the hat over the top of the vase or fishbowl…..   An LED tea-light or glow stick is easily placed inside by removing the hat.  Do not use a regular candle tea-light!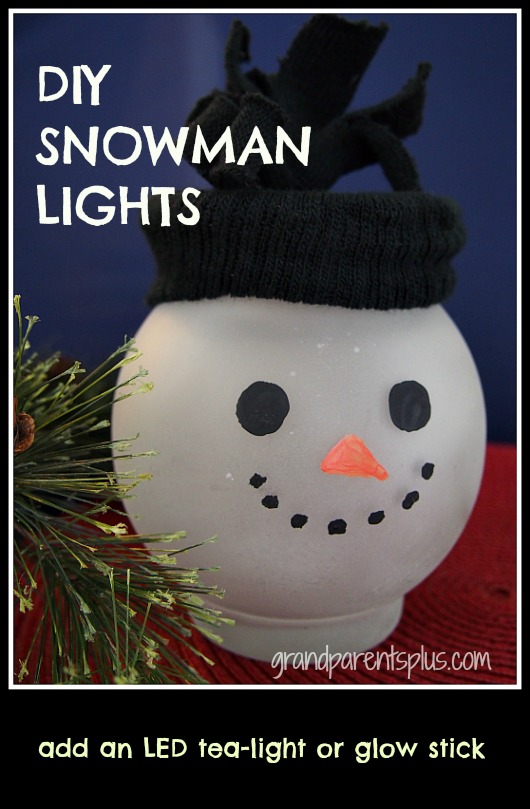 I like the white light of the LED tea-lights…..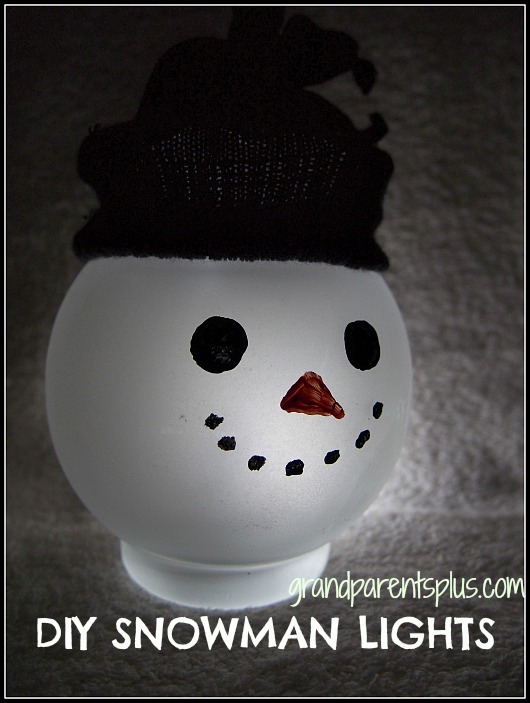 Wasn't that easy? 
Enjoy!
Phyllis
This post is linked to many of the following parties…..
Pin It