Fall Idea House 2016 Part 1
Fall Idea House 2016 Part 1
Ready for some new ideas for your fall decorating and entertaining? You'll find lots of ideas that can be easily incorporated into your own home. A team of decorators transform this house, three times a year, highlighting new trends, colors, and vintage finds. Of course, the vintage finds are repurposed in many creative ways. Be sure to look for them. I'm sure you'll be inspired!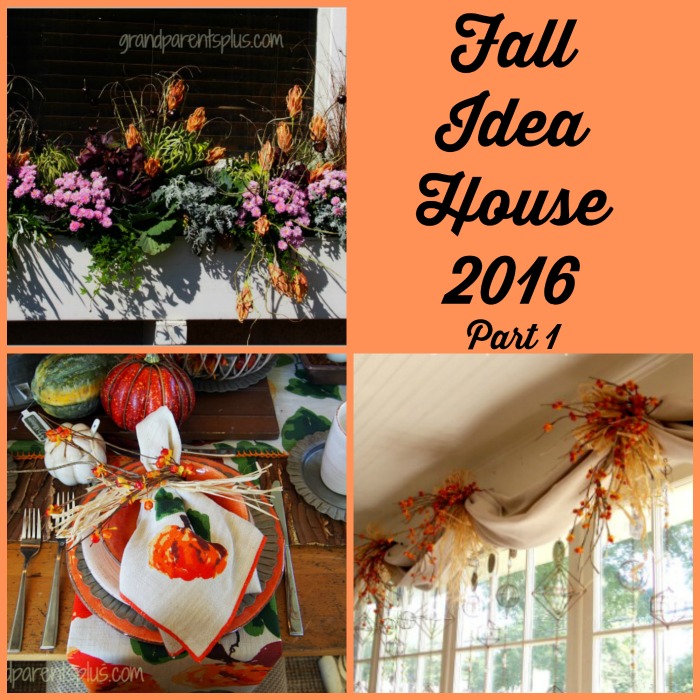 Before you even enter the house, the garage and yard are totally decorated. Lanterns and metal scarecrows adorn the landscape for fall.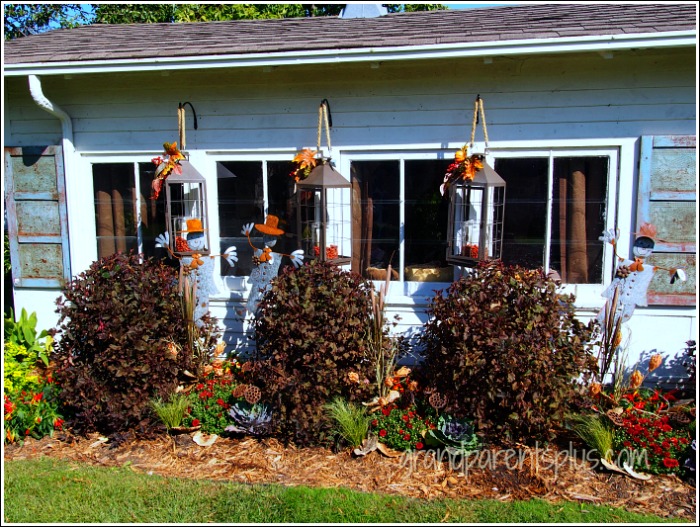 On the end of the garage, wooden cutouts set off the window box of fall foliage.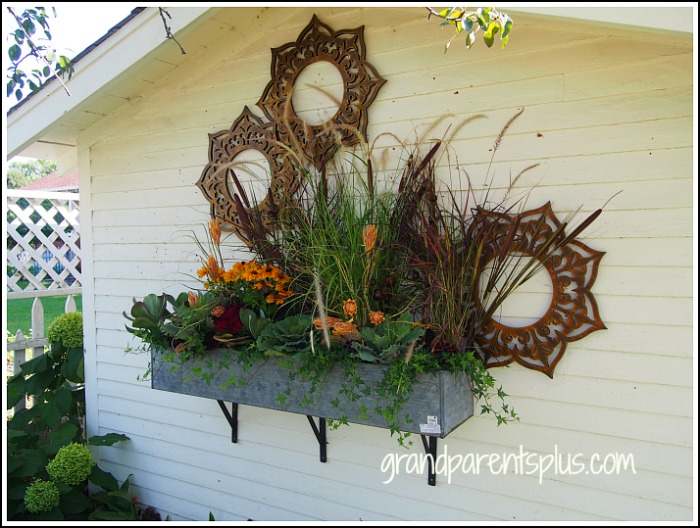 Next, the garage is set up as a bar. On the door, was a beer bottle wreath!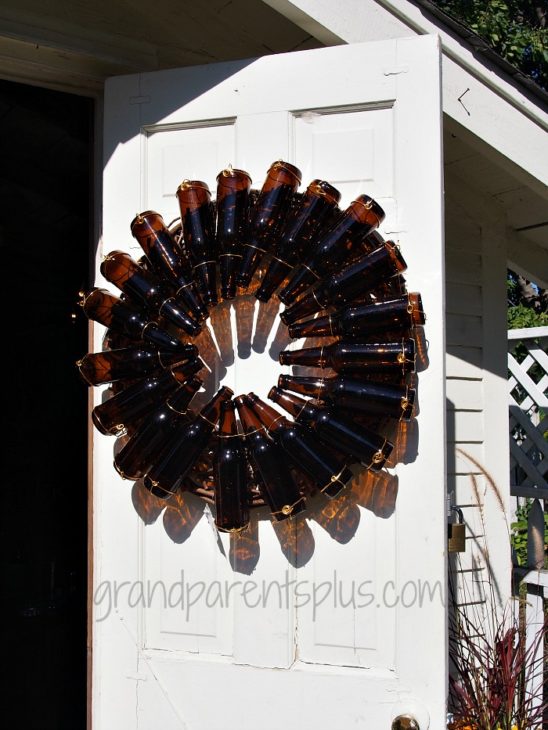 On the tables, I thought the metal coasters were great!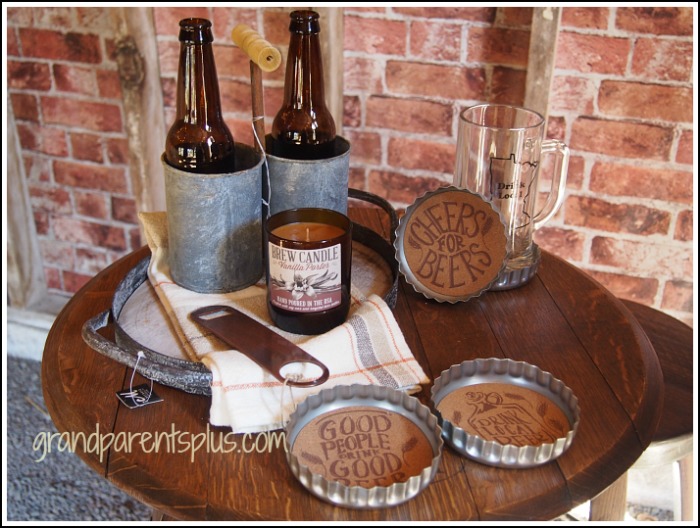 Back outside, they didn't forget the outdoor fireplace!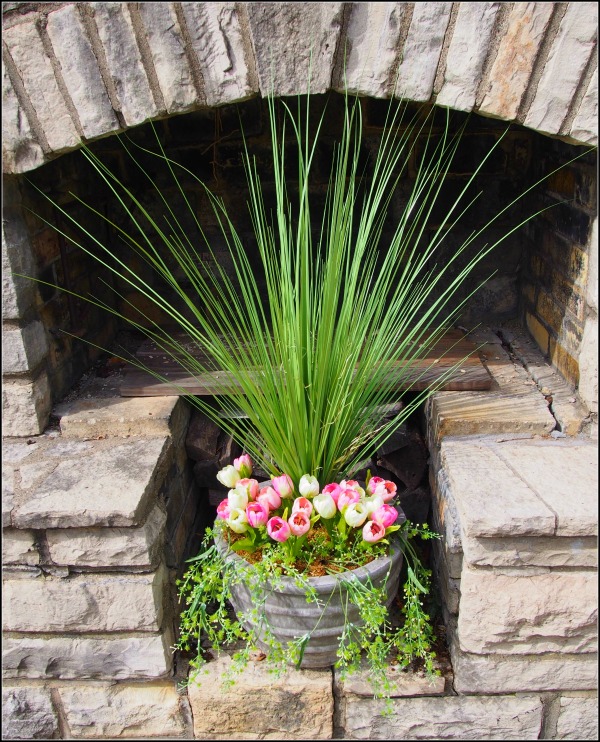 Beautiful fall container gardens greet you before you enter the house.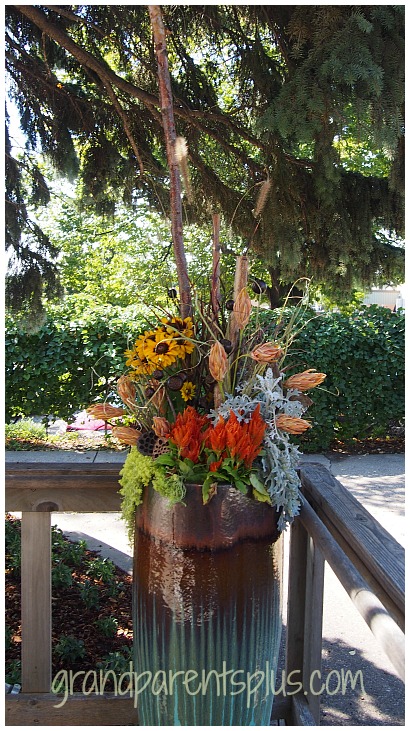 Coppery-orange dried blooms linked together with pink mums in the flower box on the front of the home welcome everyone driving by.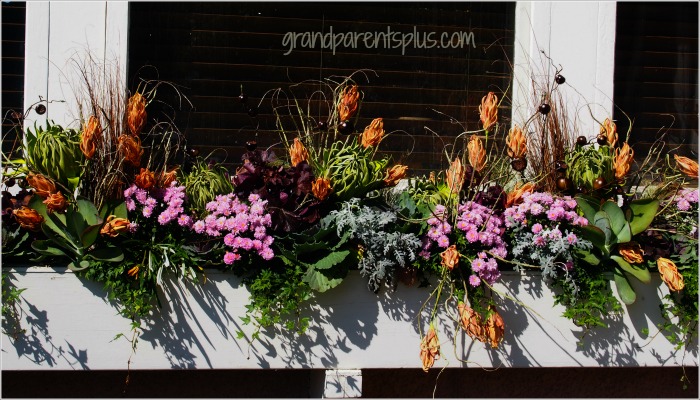 There is a layering theme running through this house. As you walk into the front porch, a beautiful table is set for a luncheon or dinner. One the table, shipping paper is used as a runner with an orange and green runner over it while adding a salvaged wooden cupboard door on top. The centerpiece display sits on top of the wooden door. Metal cans are used as vase for floral stems as well as candle holders.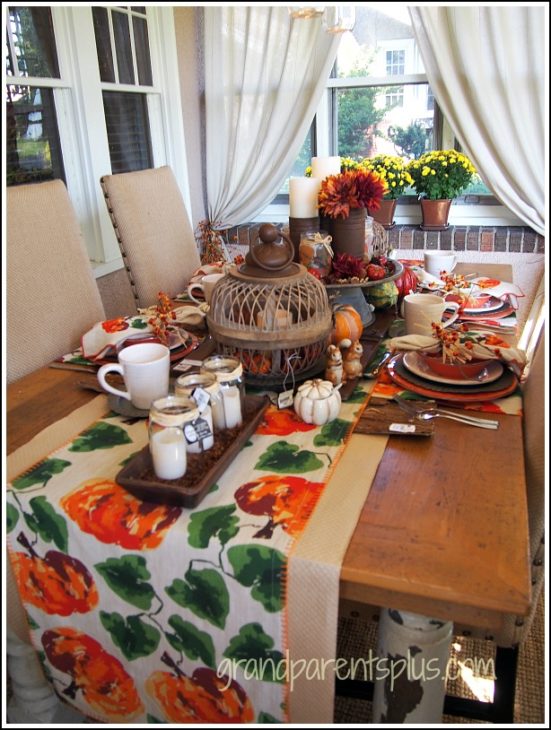 The place settings are layered as well. Galvanized metal candle plates make interesting saucers for the mugs.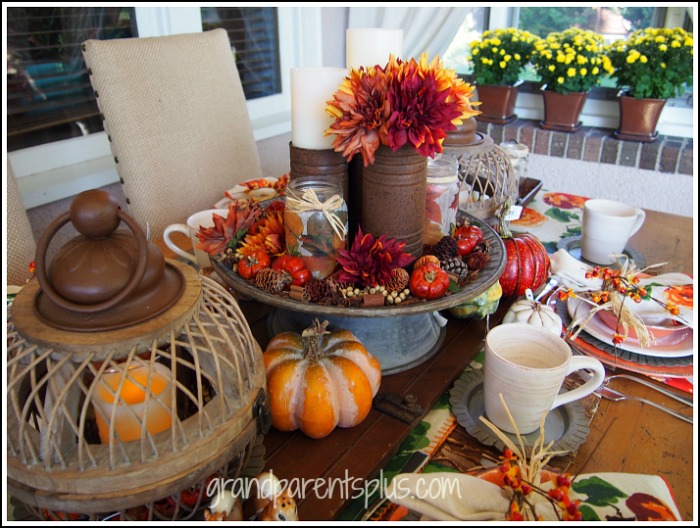 Up above, a vintage bank teller gate hangs as a ceiling grid with the fall bittersweet foliage.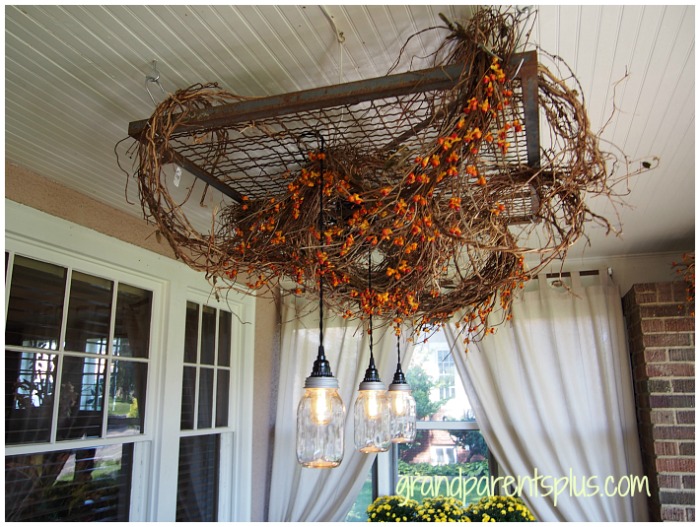 Napkins wrapped with raffia and a bittersweet accent are easy to do and look striking!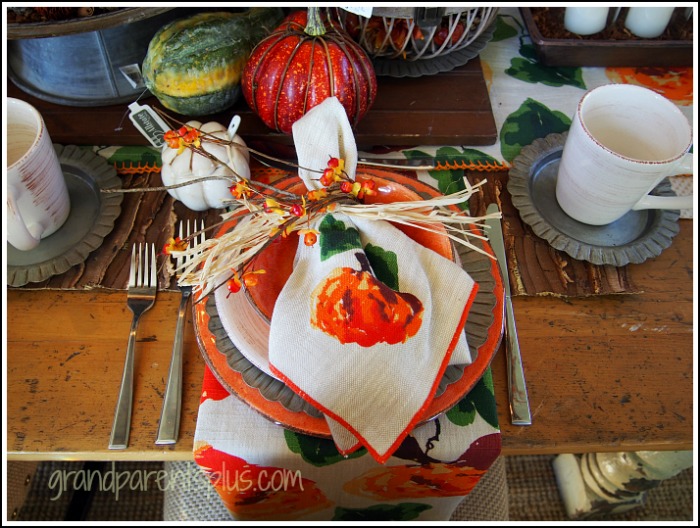 Finally, raffia and bittersweet stems are, also, used as tie-back accents on the valance making the porch complete for a festive, fall occasion.
Did you find some ideas?
This is just a small part of the Idea House. Come back for more ideas in Fall Idea House 2016 Part 2.
Happy Fall decorating!
Phyllis
Be sure to subscribe on the sidebar for future posts. Your email is never shared or sold!
Follow on Pinterest, too.
Pin It