Fall Tablesetting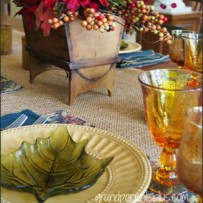 The calendar and the weather all say that fall is here. Using the colors of burgundy, gold, and green together certainly look like fall, too! Combining these colors in the centerpiece, placemats, dishes, goblets, and napkins, it all comes together to make a fall tablesetting.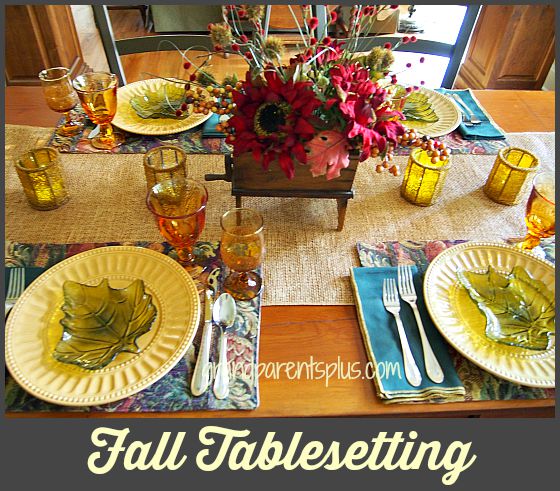 Setting a lovely table is what I enjoy most about entertaining. (Oh, I like the guests, too!) This Fall Tablesetting is a mix of various dishes and styles put together. I like that everything doesn't need to match.
I started with the centerpiece. It is in an antique flour sifter that I found in Europe many years ago. I love the patina of the old wood and it works perfectly for a fall centerpiece. The three gorgeous burgundy sunflowers with fall berries were found this year at Hobby Lobby. The extra fill of burgundy berries and green foliage is from the Dollar Tree. They came as many stems on a bush. I bought them last year and knew that I'd make use of them somehow. ($2.00) Not bad! All in all, it's a pretty inexpensive centerpiece.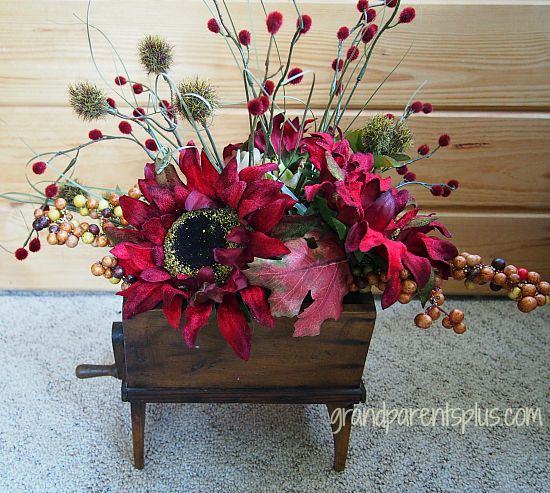 I bought the green leaf plates at Walmart two years ago. Wish they had them again as I could use more! All I have seen lately is plastic and that won't do for me. I don't remember what I paid, but they were inexpensive.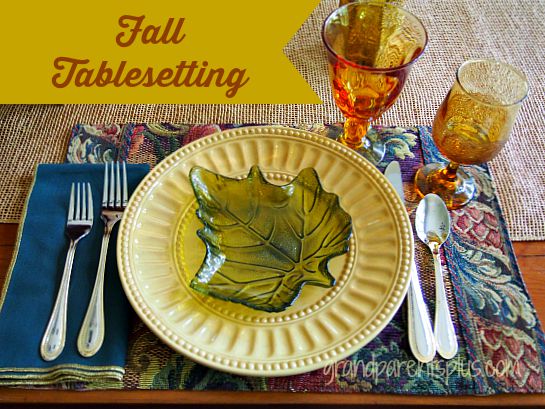 The two sets of glasses are old (antique?). I like to use them for fall.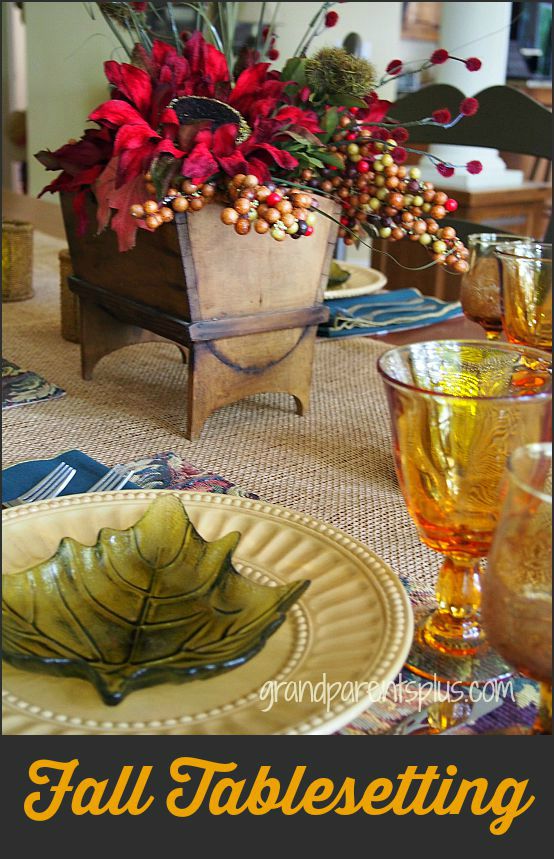 Now, I need to invite some friends for dinner. The table is ready!
Hope this gave you some inspiration for your fall tablesetting.
Thanks for stopping by,
Phyllis
Subscribe on the sidebar for future posts. Your email is never shared or sold.
Follow on Pinterest, too.
Post linked to these parties…