Fresh Peach Pie
Fresh Peach Pie (No-Bake)
Peaches are in season and this Fresh Peach Pie (no-bake) is one I always make this time of year. It is an easy recipe, too. I use an Oil Crust or as my mother called it, "Fresh Fruit Pie Crust". The recipe for the crust is found on my Fresh Blueberry or Strawberry Pie post. The crust is one that doesn't require rolling out.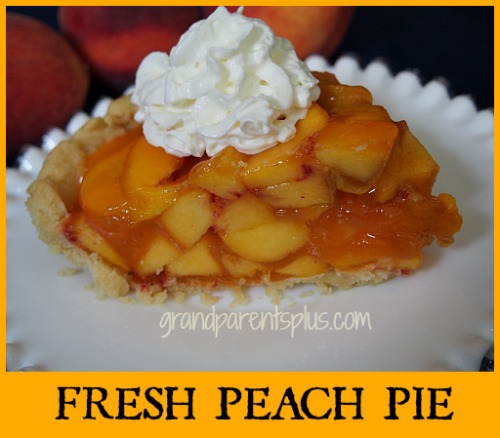 Use ripe and juicy peaches for this pie. The glaze coats each piece and enhances the wonderful peach flavor! Not a morsel of this pie will be left, I guarantee. Invite friends over or pie for you may just each the whole thing yourself!
Ingredients:
1 baked pie crust- 9 inch

6-8 or so (depending on size) fresh peaches, peeled  – Don't peel ahead as they will turn dark without the sauce.
1 cup sugar
1 cup water
2 Tablespoons cornstarch
3 Tablespoons Jello (orange) or 1 Tbsp. of Peach flavor and 2 Tbsp. of Orange

Directions:
Put sugar, water and cornstarch in a saucepan and bring to a boil while stirring.
When boiling, remove from heat and add the Jello. ( I often use 1 Tablespoon of Peach Jello and                   2 Tablespoons of Orange) . Using all Peach flavored Jello gives it less color, but you can adjust that to your liking.
Cool
Fill baked pie crust with pealed, fresh peaches – don't be skimpy!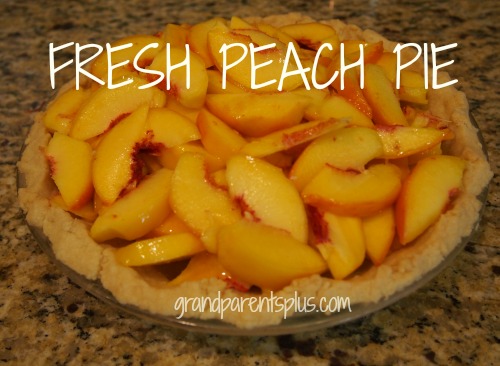 I dip my peaches for 30 sec. in boiling water and then peel them. It goes so fast that way. Just the skin comes off and a bit of the pink remains on the peach for a pretty looking pie.
When cooled, drizzle sauce over the fresh peaches covering them completely.

Refrigerate for 5-6  hours or until set.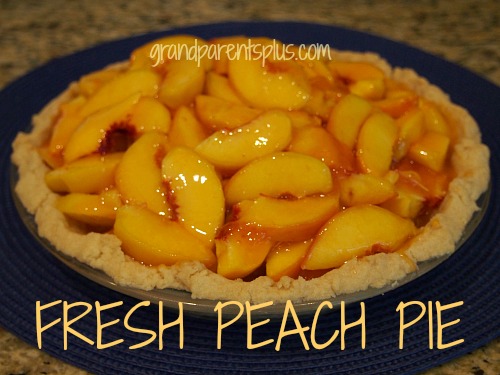 My husband can hardly wait for peach season! This Fresh Peach Pie is one of his top 3 favorite pies!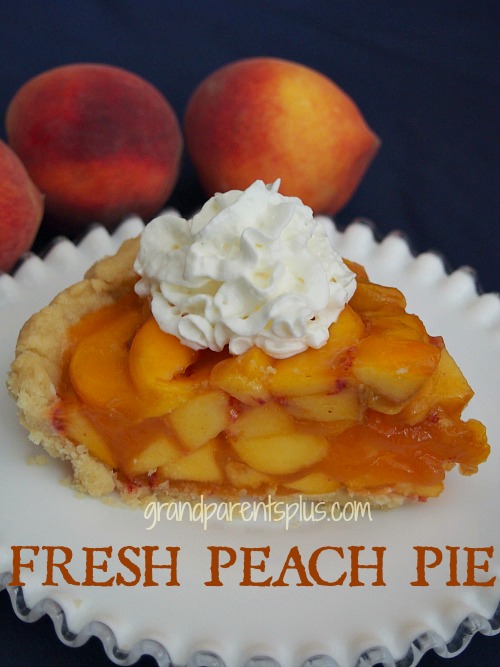 Enjoy!
Phyllis
For more recipes and interesting posts, please subscribe on the sidebar.
Follow on Pinterest and Bloglovin, too.
This post is linked to many of the following parties…..