Idea House – Part 4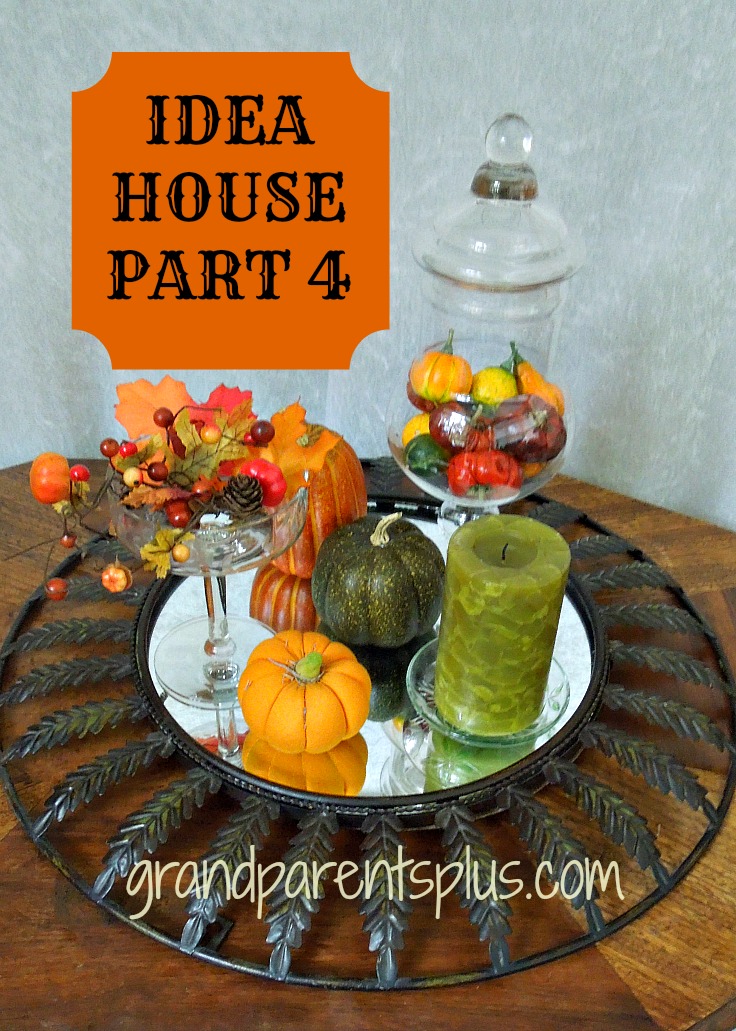 This is the fourth and  last post for the Fall Idea House. It is  a mixture of fun, unique ideas! You'll find lots of inspiration for fall decorating and entertaining. Some ideas are easy to do and others take more effort in finding just the right piece. Nevertheless, it will open your eyes to some new ways of looking at what some consider "junk".
I loved this little squirrel sitting  at each place-setting with lots of wooden acorns.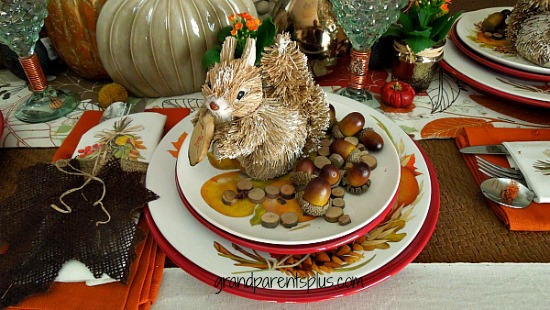 In this next table-setting, notice the metal piece used under the centerpiece. Take an interesting metal wall hanging and use it for a great look on the table!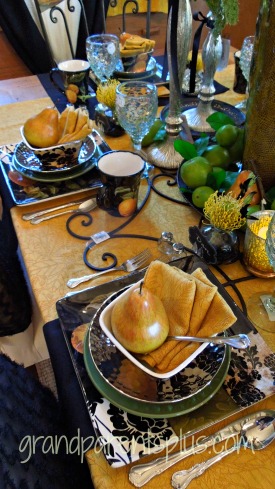 Love the simple texture that the industrial piece of white plastic gives under this glass-topped table!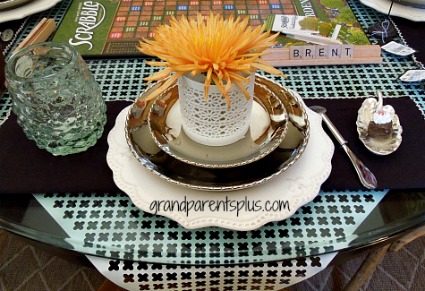 Ever thought of using old frames to accent a place setting? These were each painted a different color and each one was a different shape .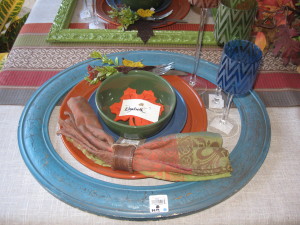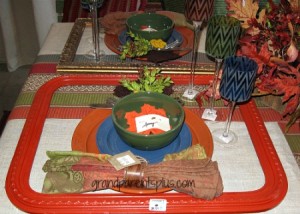 Notice the different colored glasses, too!
If you have a fireplace that is not in use, try this extravagant look!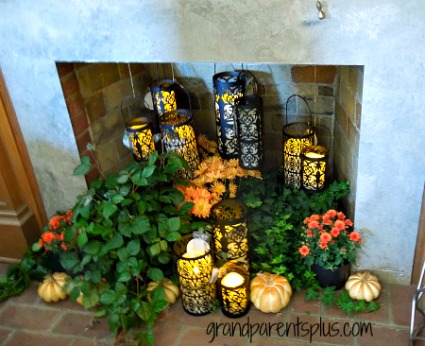 Looks beautiful with all the lanterns lit!
This next arrangement has  3 different heights of glass pieces. Add a few fall decorations and you have a great looking arrangement for your coffee table or use as a table centerpiece.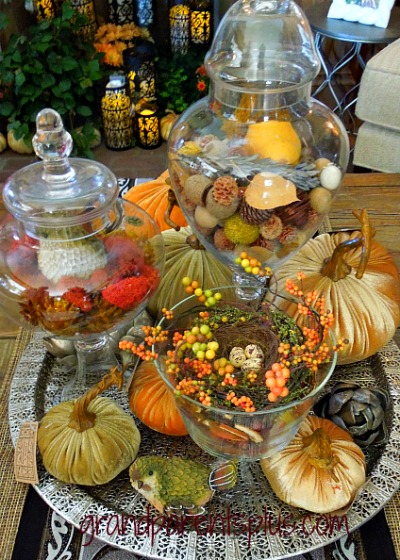 My copycat version is this……
Since I didn't have a large silver tray, I used a mirror and laid it flat on top of the table. My pieces are scaled down a bit for the size of the mirror, but the idea is the same. The key is three varied heights for the main pieces.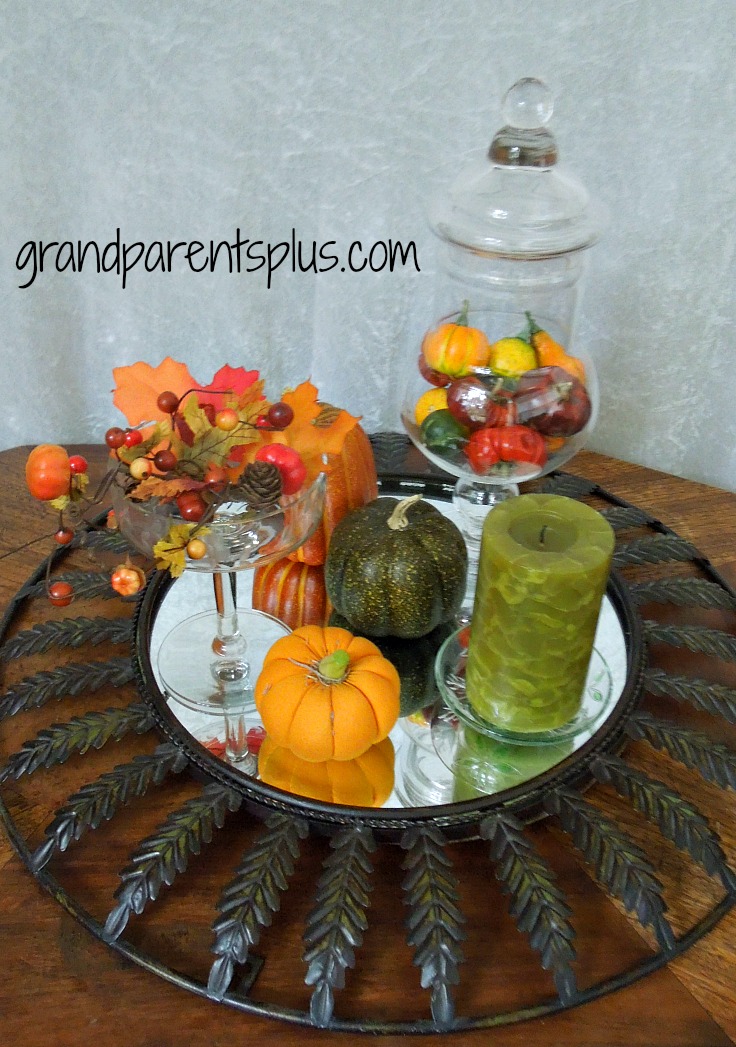 Now, this is unique and different! Collect old wooden ironing boards and put together for a one of a kind shelving unit! Don't think the Buddha fits in this vintage collection, do you?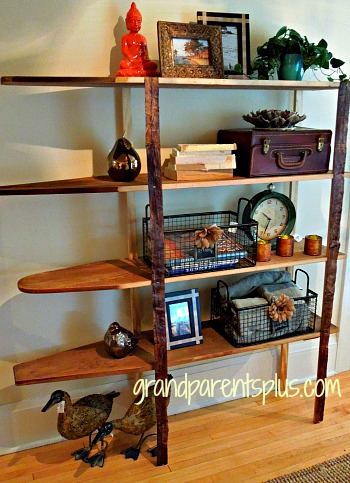 Don't just think that small stools are for the floor or shelf somewhere. Place them on the wall and use them as shelves!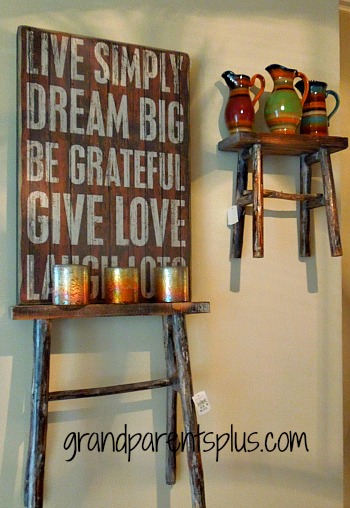 I don't know the name of this next item, but it probably sifted something. Adding a dried arrangement changes its look into a special wall hanging.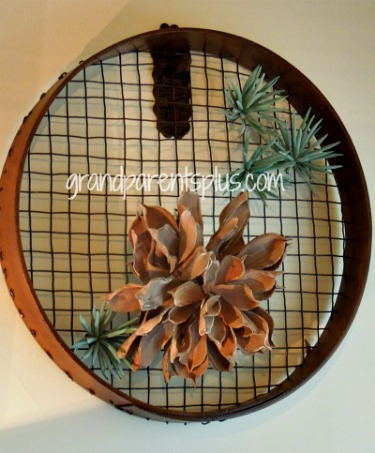 Adding a glass top to an unusual metal laundry basket makes a great bedside table! I love how so many things are repurposed and made new again like the headboard, too!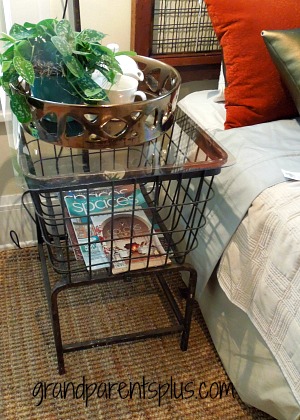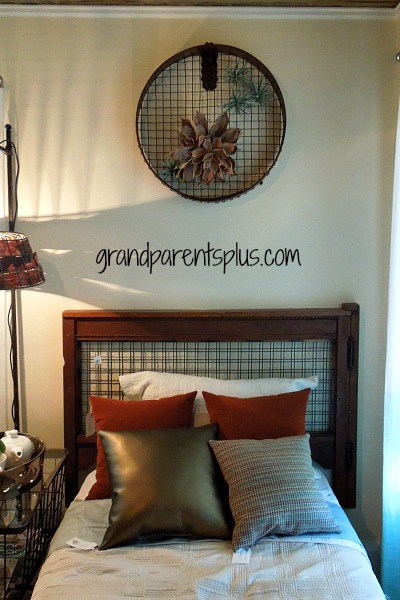 Decorated lanterns make a wonderful display, too. Here is their version….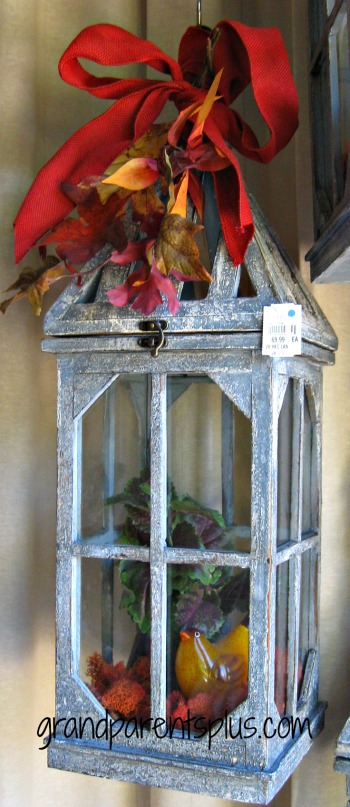 Here is mine using the same mirror as an accent……..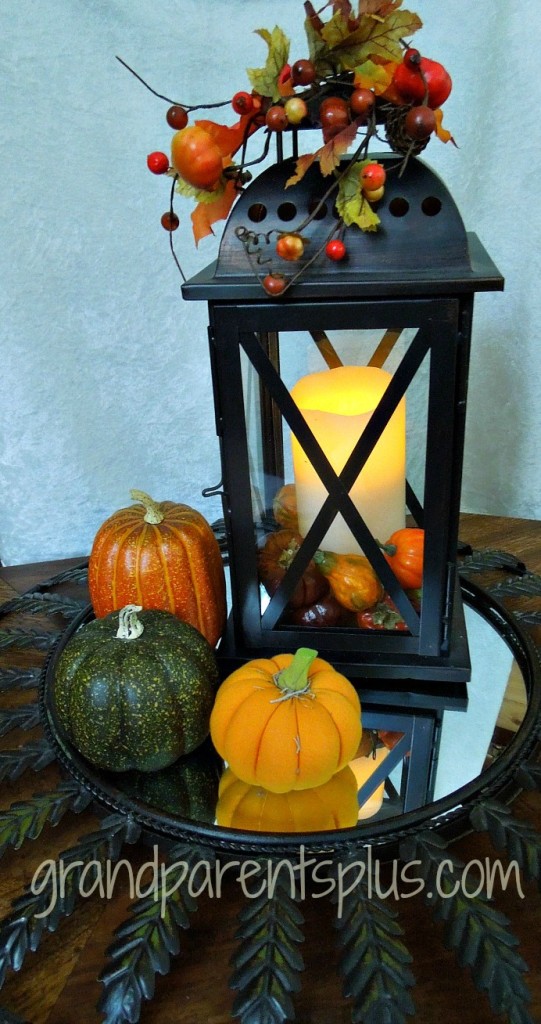 Finally, some pictures of fall outside arrangements!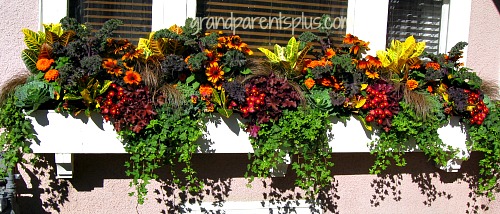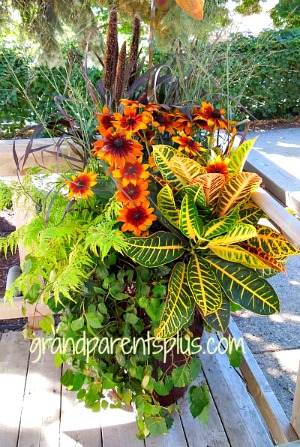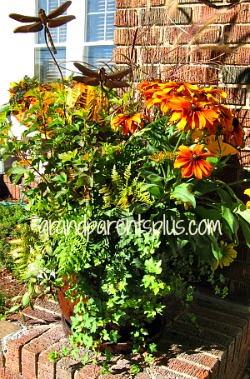 Did you see some ideas that you could do?
I always get inspired by other people's creations and then make them my own!
Hope you enjoyed this four-part Fall Idea House Tour. I'll be back with the Christmas Idea House Tour, too!
Phyllis
If you missed them, go to Part 1, Part 2 and Part 3
I'd love to have you subscribe to future posts, follow on Pinterest, or Bloglovin!