Irish for a Day!
We're not Irish, but that doesn't mean that we can't be Irish for a Day! You can have fun with it and make the day special for your children or grandchildren. There's green scrambled eggs, green oatmeal, pots of gold pineapple, and a rainbow of fruit just to name a few easy ideas. So, why not print an Irish picture, button, or card to greet them on the morning of St. Patrick's Day? It is easy to do and will guarantee a smile on your kids' faces as they see their own picture in green! Best of all….IT'S FREE!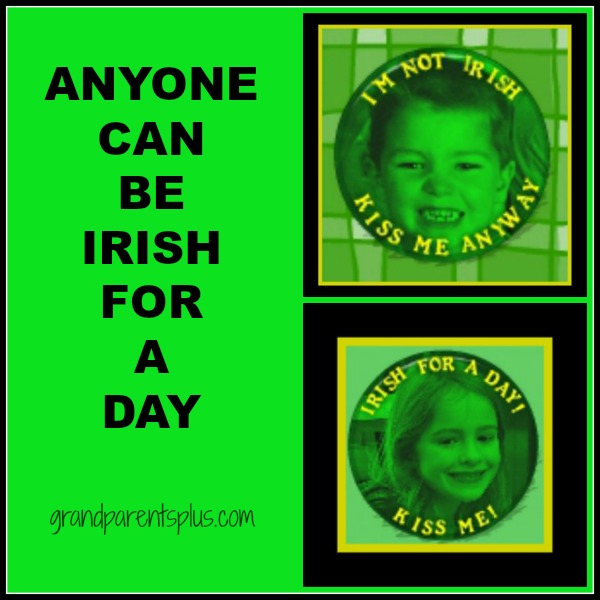 First, find a picture of your child or grandchild on your computer. Go to glassgiant.  This link should take you to "St. Patrick's Day".
Next, click on "choose file" and find your picture on your computer to upload and double-click on the picture. It should upload to their site. Then click on "send".
This will make a button, but I'll show you how I changed it for a picture. I'll walk you through those instructions after you have finished your button.
Once you have the basic button made with adding the words on it and picking the background, now download it to your computer. The picture will be off-center and look like this…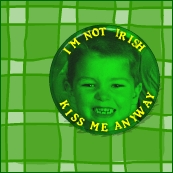 If you're making a button, you are done.  If you want to make a frame and change it to a picture for a card, continue on……
After you have downloaded the picture, go to Picmonkey.   Picmonkey is a free online editing site for your pictures. You'll love this site and have fun enhancing your own pictures.
On Picmonkey, click edit and double-click to upload the picture you downloaded from glassgiant. Now, click  "crop", and change to the size you want. Like this…..

If you want a border, click "frame" and select the type you want and the color. You can always change if you don't "apply" it..
Finally, when you get the picture the way you want, click "save" on top and it will save to your own computer. You can now print the picture and place on a card or use however you wish.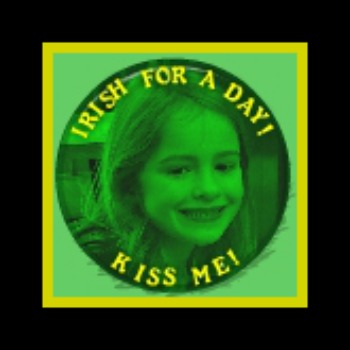 This is actually a quick and easy process, once you have done it. Remember, anyone can be "Irish for a Day"! Your children or grandchildren will be delighted. Have fun!
Phyllis
By subscribing, you won't miss a post and your email is never shared or sold!
Follow on Pinterest.
post linked to these parties….
Pin It