Jeweled Wire Heart
Make this lovely Valentine jeweled wire heart to hang in your window and let the sunshine show off the colored beads! That is, if you have some sunshine! Oh well, sunshine or not, it looks great in your window.

This is a Valentine to keep and use each year. Hang in a window or hang several of varying sizes from a chandelier for that special party! While it is easy for elementary kids to string the beads, an adult needs to help shape the wire into a heart.

Items Needed: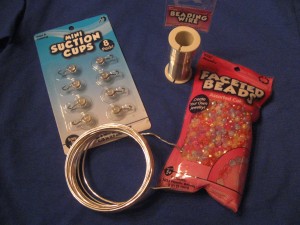 Supplies
Faceted Beads or other various beads or sequins
Suction Cups – for hanging on the window
Needle Nose Pliers
First, bend the 12 gauge wire into desired shape. I used about 18 " to make the heart. If you have trouble making the shape, form around a large cookie cutter! Another method is to make a circle, find the half-way mark and make the bottom point of the heart. Then push the twisted area down until you have a heart shape.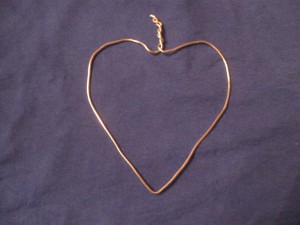 Next,  measure a length of 24 gauge wire to go back and forth 3-4 times inside the shape.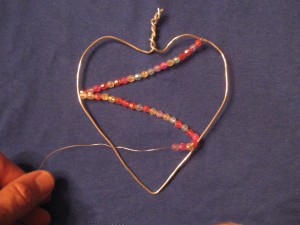 Twist the 24 gauge wire to the top of the shape and start threading the beads. Use different shapes and sizes of beads along with sequins, if you wish. When it reaches the other side with the beads, string the wire across and then wind it tightly around the wire a few times. Start back to the other side and string more beads and sequins. When finished, be sure to secure the wire well by twisting it around several times.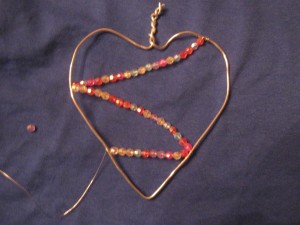 Using a variety of beads works well and gives it lots of sparkle and color!
This Valentine craft is worth keeping each year!
Add another to it next year!

Isn't this easy?
 Have fun!
Phyllis
Love to have you subscribe to future posts!
Follow on Pinterest and Bloglovin, too!
Pin It