Juicy Ham Every Time!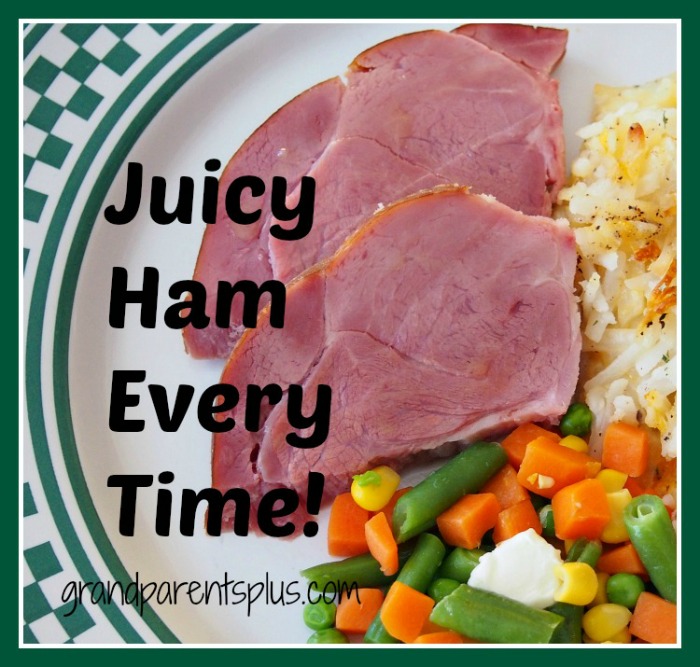 Are you tired of serving dry ham? Here's the answer for a Juicy Ham Every Time!

A friend gave me this hint and it results in a Juicy Ham Every Time!  I will never ever again cook a  ham without doing it this way. Talk about moist!  All the juices are retained and the flavor and texture are fabulous. Try it and you won't go back to your old ways!
No need to buy an expensive ham. I buy the cheapest ham on sale and it turns out so juicy every time!  Here's the secret….
You will need:
1 can of Sprite (12 oz.) diet or reg.

1 Oven Cooking Bag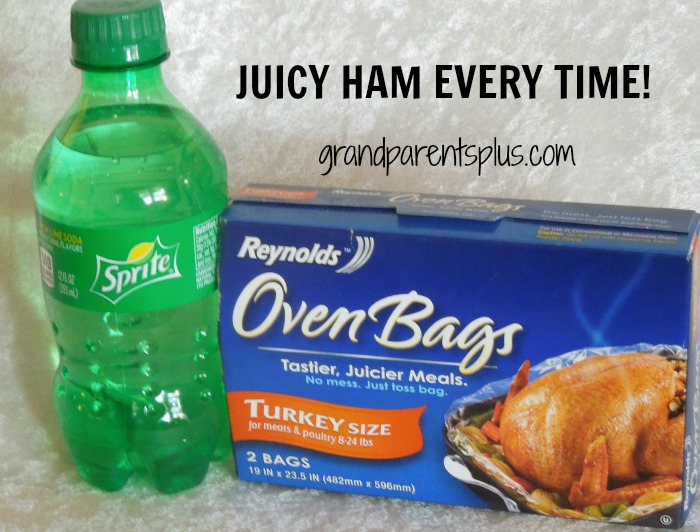 That's it! Think you can handle that?
I'll admit that I was a bit skeptical until I tried it. Now, I know it is the best way to have a Juicy Ham Every Time!
Simply place the ham  in the cooking bag, but don't cut the slits on top!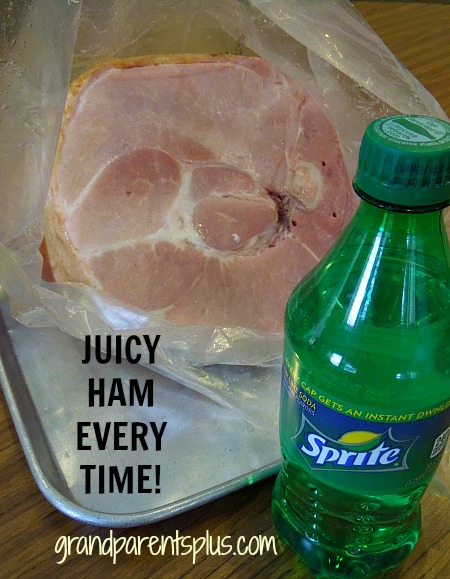 Now, pour the can of Sprite inside the bag. Seal the bag tight and bake according to the weight.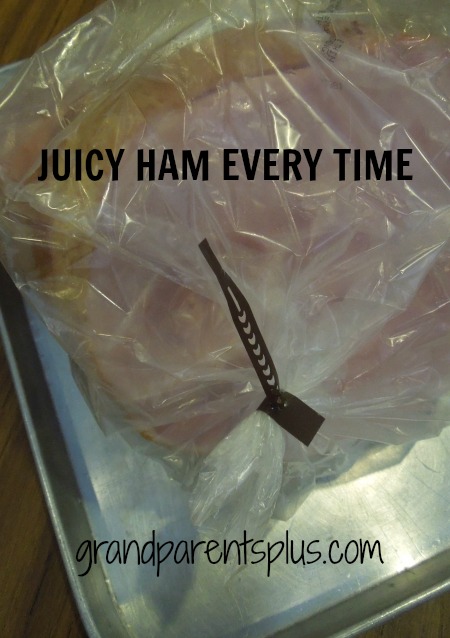 Out will come the tenderest, moistest (is that a word?), ham  you have ever tasted. No more dry meat!
Well, that's the method passed on to me by a friend. I am passing it on to you! Try it and you will say,
"That's the best way to cook a ham!"
You'll have Juicy Ham Every Time!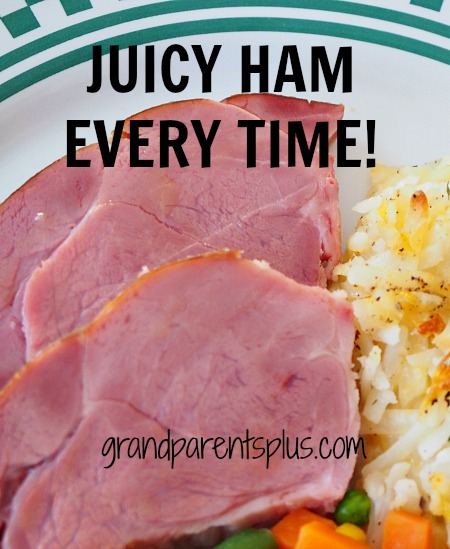 Whether for Easter or any other gathering, you'll always want to have a "Juicy Ham Every Time"!
Enjoy!
Phyllis
By the way, along with the juicy ham, you'll want to serve the best cheesy potatoes called "Shreds". Check out my post for another easy, delicious recipe!  
You might want to subscribe so you don't miss out on future posts.
Follow on Pinterest and Bloglovin, too!
This post is linked to the following sites……
Pin It