Leaf Art for Kids
 Celebrate fall with these two colorful ideas of Leaf Art for Kids. I would consider these middle elementary projects as they need to trace and cut well. This art not only looks great on a wall as a fall decoration, but also looks beautiful used as placemats. Each project uses construction paper which you probably have on hand! Other art tools used are scissors, crayons or markers and glue.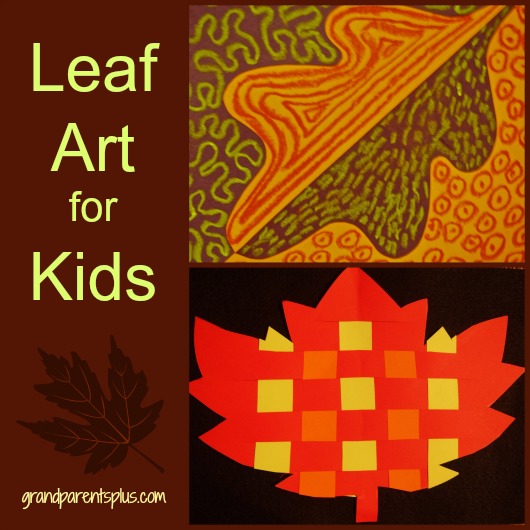 The first project is  a negative/positive leaf art. You need a square of construction paper (I used an 8 inch square. ) and a triangle of a different color. (Cut an 8 inch square diagonally) It looks best to do a light color and a dark color for contrast.  Make the squares small or large. Any size will work according to your leaf template size.
Make a leaf template (1/2 of leaf)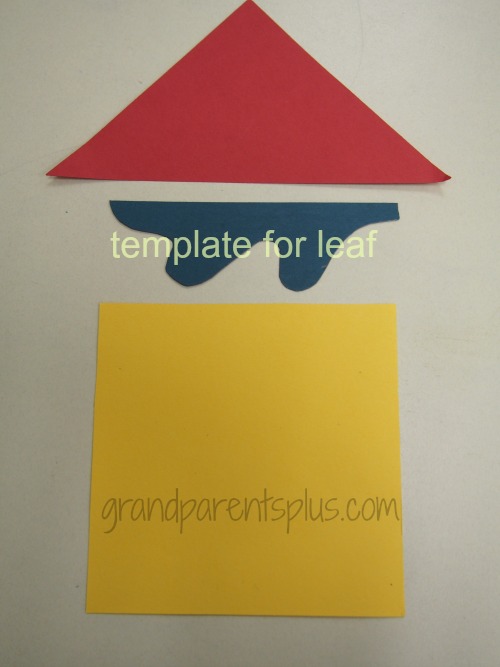 On the triangle, trace the leaf template.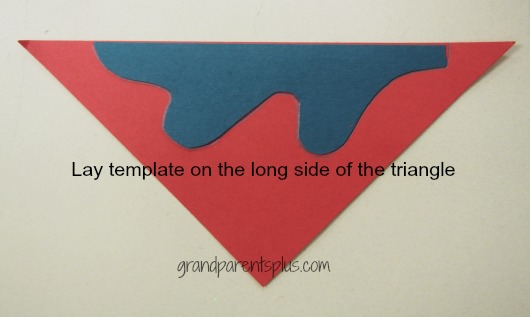 Cut the 1/2 leaf out. Save the piece that you just cut.
Glue the right-angled piece to the square by lining up the corners.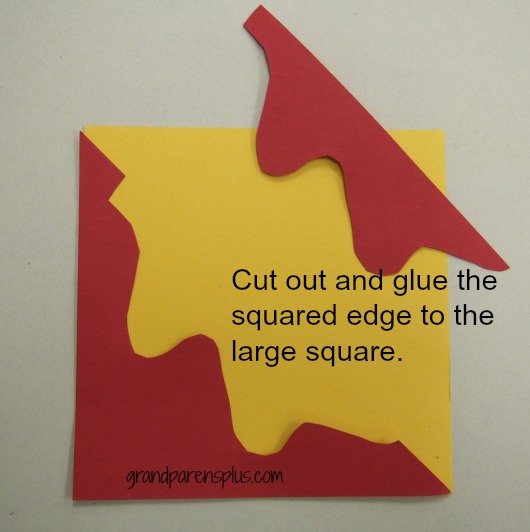 Glue the cut-out leaf by lining it up to the other half.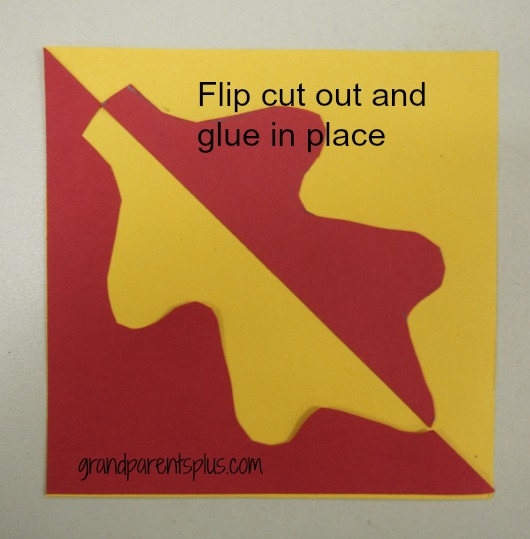 Once the two pieces are glued, you can start the designs. Using a marker, make intricate designs on each piece. Make intricate designs by sectioning off parts of the leaf or background.  Now, make a different design in each area as simple or complicated as you like.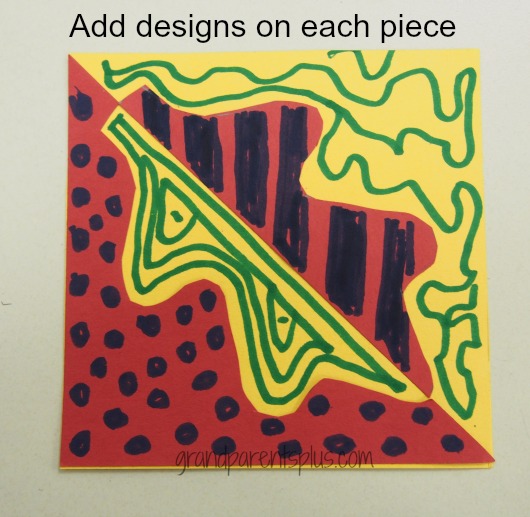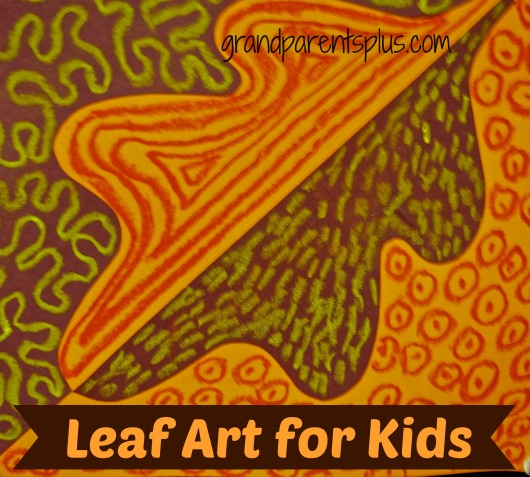 Do four and arrange like a quilt pattern.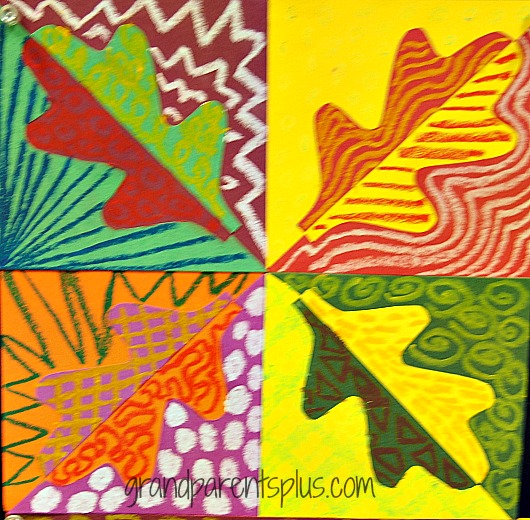 Another idea is to make 4 inch ones and use as place-cards for your Thanksgiving dinner. Label with the name of each guest.
The second Leaf Art for Kids project is a bit shorter. 
Fold a sheet of construction paper in half and cut out a half leaf. Unfold to a full leaf.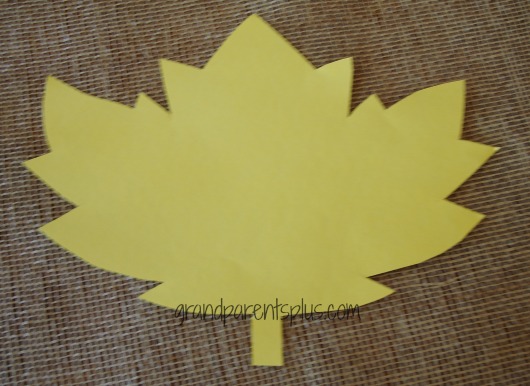 Fold leaf back in half.
Cut slots in the leaf every inch stopping before you come to the edge of the leaf.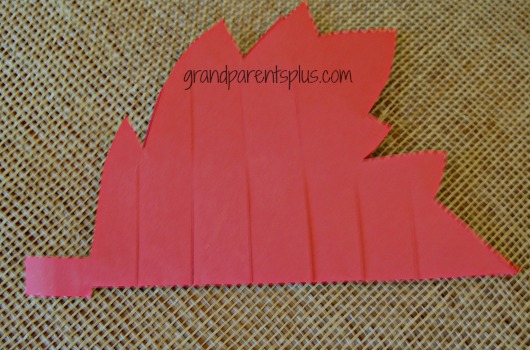 Using one inch strips of construction paper, weave strips through the leaf. Trim at the edges of the leaf.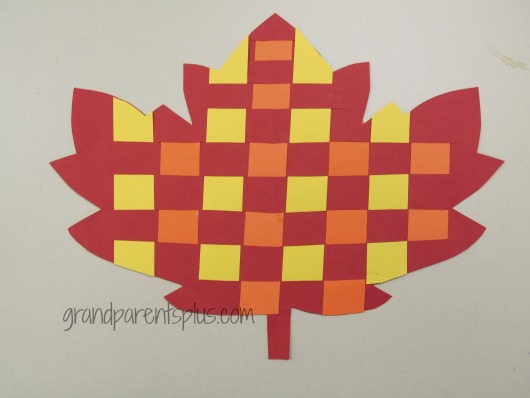 Fall is so beautiful with the different colors and textures of the leaves. These Leaf Art Projects capture some of the color and texture of the season. I hope you have fun making these with your elementary kids. 
Enjoy!
Phyllis
For more upcoming projects and idea filled posts, I invite you to subscribe on the sidebar so you don't miss out…
This post is linked to many of the following parties……
Pin It