Lemon Angel Pie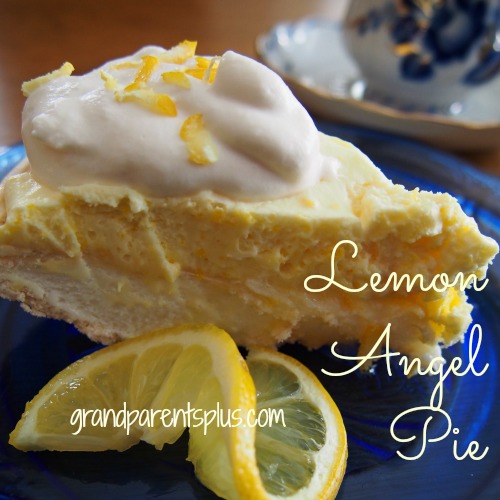 When Spring arrives, my dessert cravings turn to the flavors of lemon. One of my favorites is Lemon Angel Pie. It is so lemony, light, delicious, and easy to make! It satisfies my cravings for a great lemon dessert. It's a wonderful pie to serve for Easter or anytime!
I've been told that this is the Lemon Angel Pie recipe that Betty's Pie Shop serves  in northern Minnesota. You don't have to go that far to enjoy this pie as the recipe is here, but if you go that way, be sure to stop in. Make the first two steps (meringue crust and custard filling) the day before serving! Add whip cream to the top when ready to serve.
Lemon Angel Pie
Meringue Crust:
4 egg whites  Be sure these are at room temperature! (I break the eggs and let the whites sit until at room temp.)
1 cup granulated sugar
1/4 teaspoon cream of tartar
Custard Filling:
4 egg yolks
1/2 cup sugar
3 Tbsp. lemon juice
1  cup heavy whipping cream.
Extra whipping cream needed for topping….
Beat 4 egg whites well until stiff peaks form. Add cream of tartar. Gradually add sugar – slowly add about 2 tbsp. at a time while beating.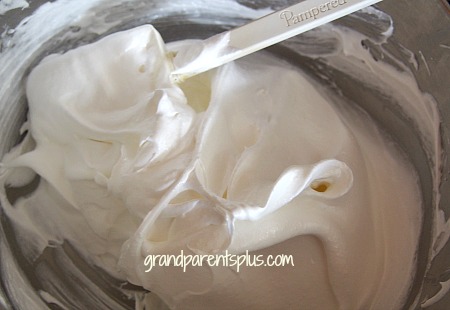 Spread all around the bottom and up the sides of a greased 9″ pie pan. Bake at 275º for 1 hour. Turn oven off and leave door ajar and let the meringue cool.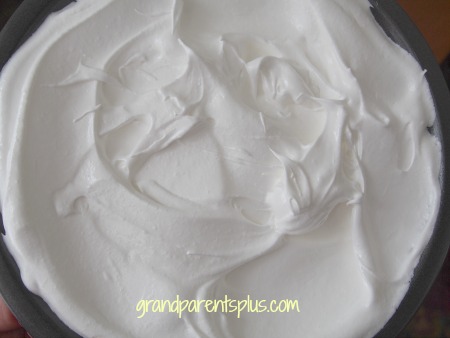 This is how the meringue will look…..  not brown, but all cracked! It is supposed to be that way!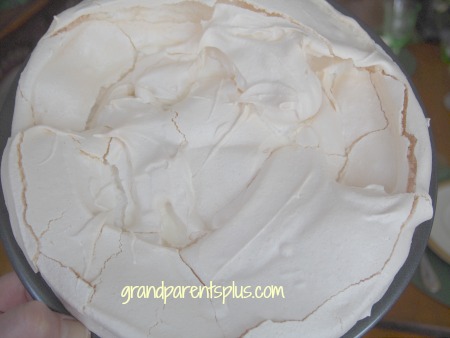 Custard Directions…..
Beat 4 egg yolks and stir in 1/2 cup sugar and 3 T lemon juice. Add a drop of yellow food coloring, if desired. (I didn't use it.) Pour into small saucepan and cook on low heat stirring continuously until thickened. Cool.
Whip 1 cup heavy cream until you have peaks and stir into cooled custard mixture. Pour into meringue pie shell and refrigerate. Carefully cover with foil!
Before serving, beat extra whipping cream for topping – lightly sweeten with sugar and add vanilla. (or use ready-made whipping cream)
Serves 8.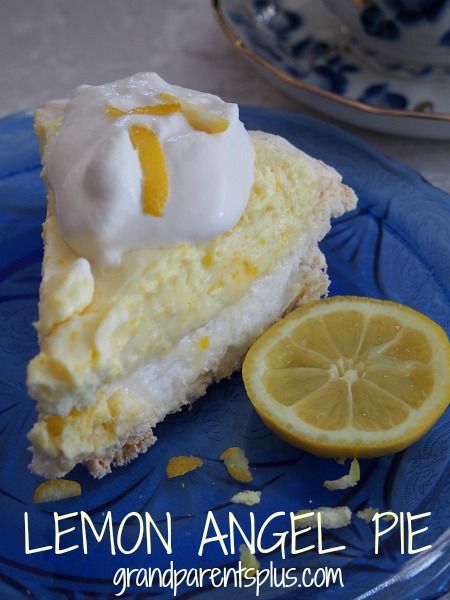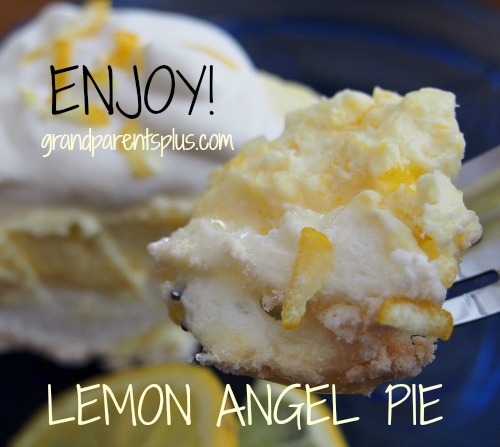 My mouth waters just thinking about this pie! So good!
Serve this anytime of the year, but it is especially great as an ending to your Easter dinner!


You might want to check out the posts on "Juicy Ham-Every Time" and "Shreds"!
Now, you have your dinner planned!
Enjoy!
Phyllis
For notice on future posts, subscribe on the sidebar!
Follow on Pinterest, Bloglovin, and Facebook, too!
This post is linked to some of the following parties…..
Featured on….    Wonderful Wednesday Blog Hop
Pin It