"O Holy Night" Scrabble Ornament
I just love the song "Oh Holy Night"! It's a favorite Christmas carol with such powerful words and melody. This scrabble ornament is based on those words and an inspirational idea found on Etsy. Since I didn't have the small figures and wanted it to be lighter in weight, I added the star at the top of the Scrabble letters.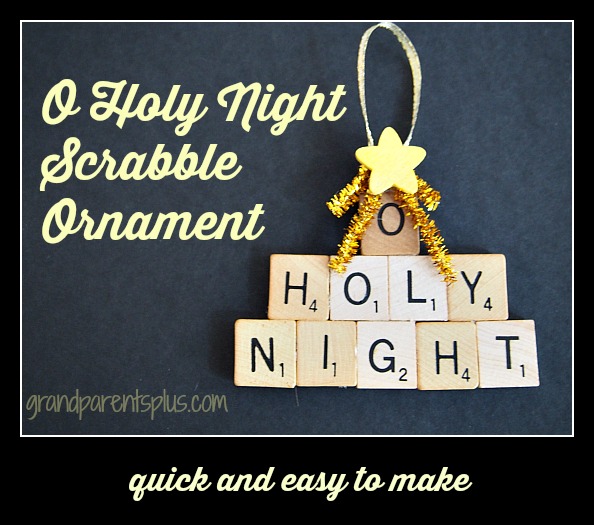 If you don't have Scrabble letters, search online for them, find them at your local craft store, or look for Scrabble games at a thrift store.
Materials:
Scrabble Letters:  O,-2, H-2, L-1, Y-1, N-1, I-1, G-1, T-1
Small star (wooden or foam) I used a 3/4 inch wide wooden star.
Gold Tinsel Stems
Gold ribbon or string for hanging
Directions:
Step 1  – Glue scrabble tiles together and let dry completely  I found that using a stronger glue worked better.
I used GOOP.
Step 2 – Cut 2 Gold Tinsel stems-  1- two inches long, 1- three inches long
Step 3 – Fold tinsel stems in half and glue tinsel stems onto back of star.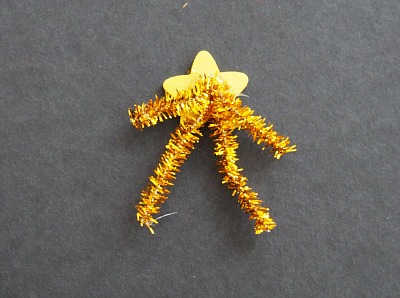 Step 4 – Glue Star onto Scrabble letter "O"
Step 5 – Glue ribbon or string on back of star for hanging.
Listen to the song while making this O Holy Night Scrabble Ornament….
With the ornament done, hang on your tree! It's what Christmas is all about!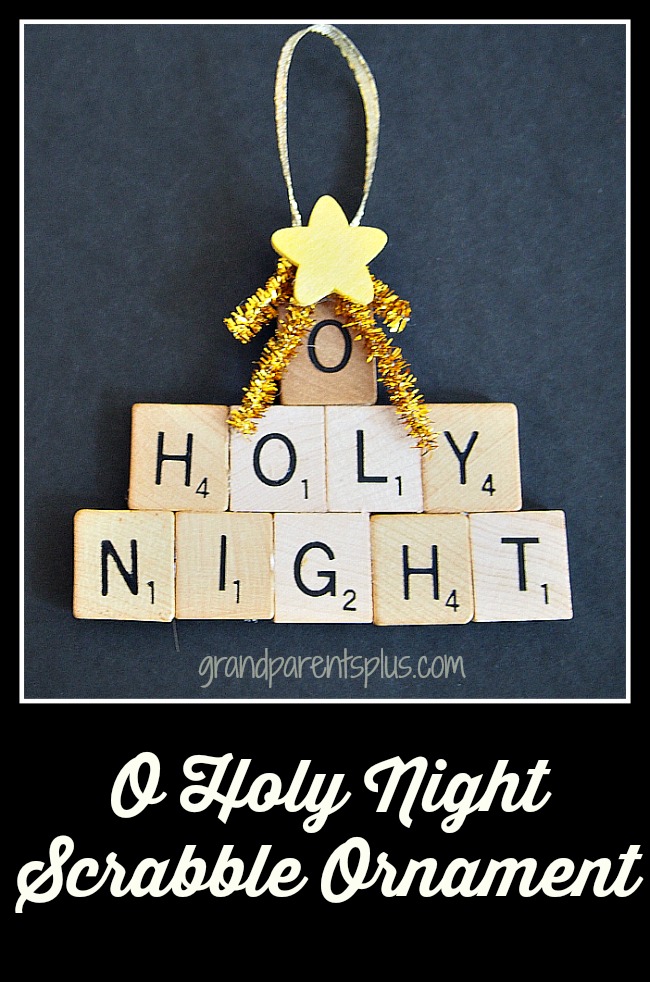 Enjoy!
Phyllis
If you choose to subscribe, know that your email is never sold or shared!
Follow on Pinterest
linked to these parties…
Pin It