Orange Candied Sweet Potatoes
I always think of sweet potatoes in the fall. They taste so good with a meal. At Thanksgiving, many people serve it with lots of marshmallows on top. This recipe for Orange Candied Sweet Potatoes gives a different taste to the same old sweet potatoes. It is delicious, colorful, and very pretty to serve. A friend served it in slices with the glaze spooned over it and I thought it was such a lovely way that I do it, too!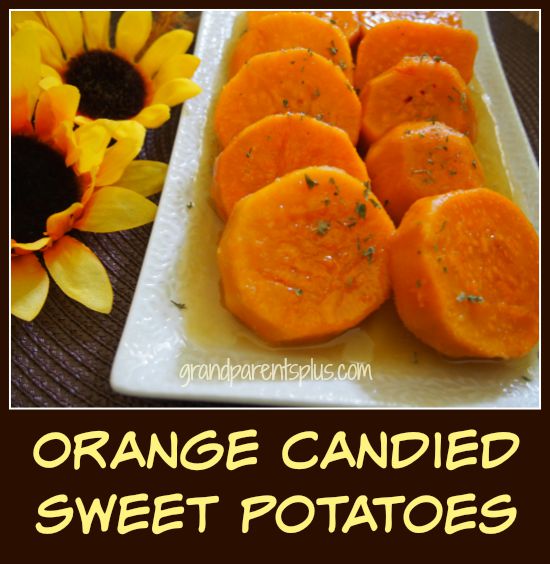 I have varied the original recipe from Cooks.com just a bit. I wanted more orange flavor so I used 2 Tbsp. of orange concentrate instead of the juice. If you like it with a more subtle orange flavor, just use the orange juice. 
Orange Candied Sweet Potatoes
Author:
Prep time:
Cook time:
Total time:
Ingredients
from Cooks.com
ORANGE CANDIED SWEET POTATOES
6 sweet potatoes, halved (I like to peel them and slice them in 3/4 – 1 inch thick slices.)
2 tsp. salt
3 tbsp. butter
2 tbsp. orange juice concentrate
3/4 c. corn syrup
1/4 c. brown sugar
Instructions
Combine sweet potatoes, salt and 1/2 cup boiling water in saucepan. Simmer covered for 15 minutes or until tender. Pour off all but 1/4 cup stock dot with butter. Combine orange juice, corn syrup and brown sugar. Blend well. Pour over sweet potatoes. Simmer basting frequently for 15 minutes.
First cut the slices about 3/4 – 1 inch thick..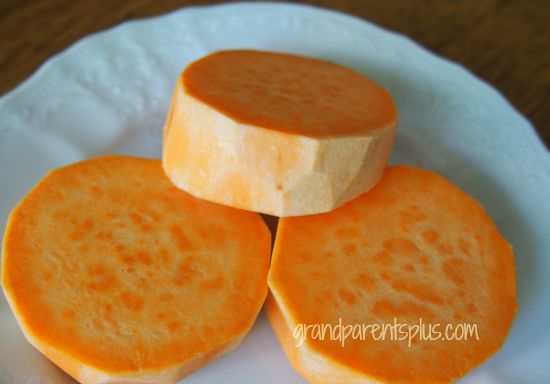 Boil.  When tender, dot with butter reserving 1/4 cup stock from the potatoes.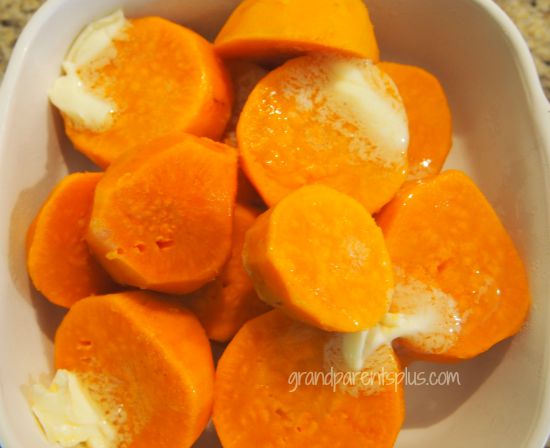 Make the orange candied syrup and pour over the potatoes. Baste with sauce.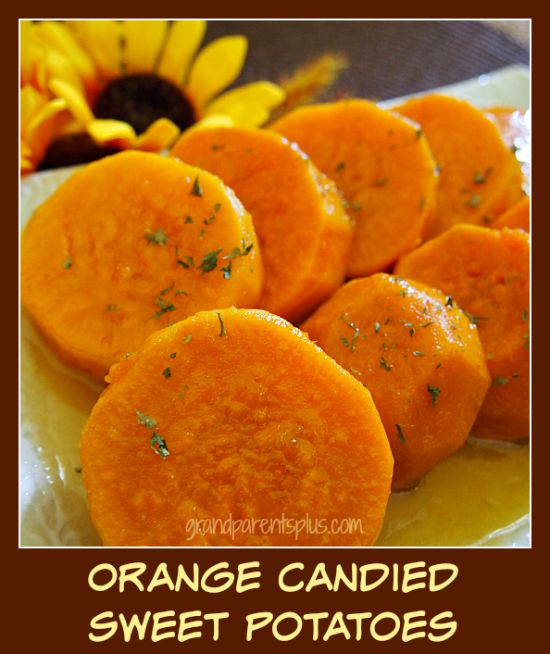 Other than the usual baking and dotting the sweet potato with butter and brown sugar, this is my favorite way to serve sweet potatoes.
Try them!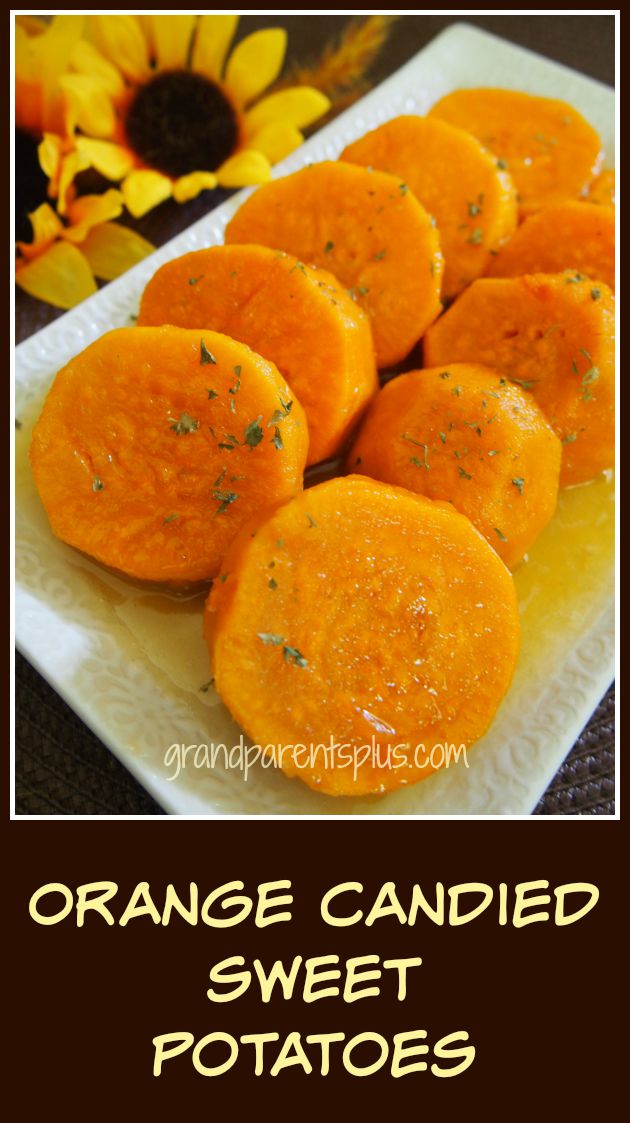 Thanks for visiting! 
Phyllis
Subscribe so you don't miss future posts! Your email is never shared or sold!
Follow on Pinterest, too!
Linked to these parties…