Rhubarb Muffins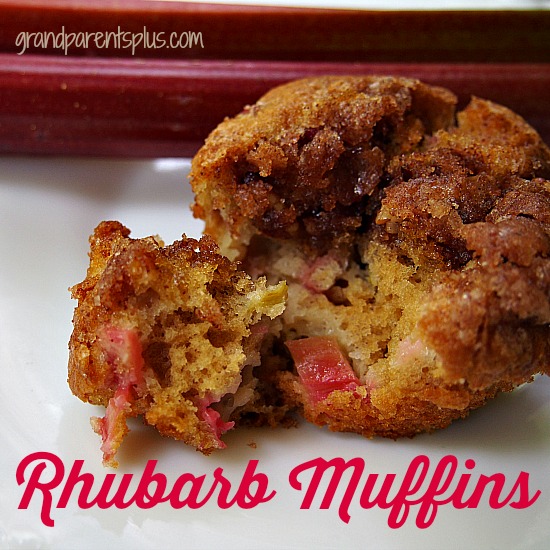 Rhubarb is in season and today I'm sharing a recipe from our church cookbook. I like this recipe because it is quick and easy. It, also, makes about 30 muffins at once! Oh, and besides that, the muffins are delicious! The topping includes sugar, cinnamon, nuts, and butter. It gives the muffins an added touch of sweetness and crunch.
Rhubarb Muffins
Ingredients:
1 egg, beaten
1  1/2 cup brown sugar
1 cup buttermilk
1 tsp. soda
2/3 cup oil
1 tsp. vanilla
2 1/2 cups flour
1 tsp. salt
1 1/2 cup rhubarb, finely chopped
1/2 cup chopped walnuts (optional) or pecans
Topping:
Mix together…
1/2 cup sugar
1 tsp. cinnamon
1/2 cup walnuts or pecans
2 tsp. butter, melted
Directions:
Beat egg and add other ingredients in order listed, stirring in rhubarb and nuts (optional) by hand. Line muffin tins with papers and fill cups 2/3 full. Put 1 teaspoon of topping on each muffin before baking.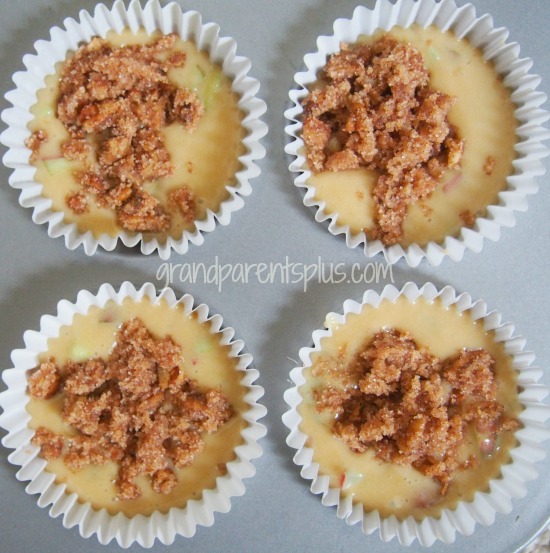 Bake at 350 degrees for 20-25 minutes. Makes 30 muffins.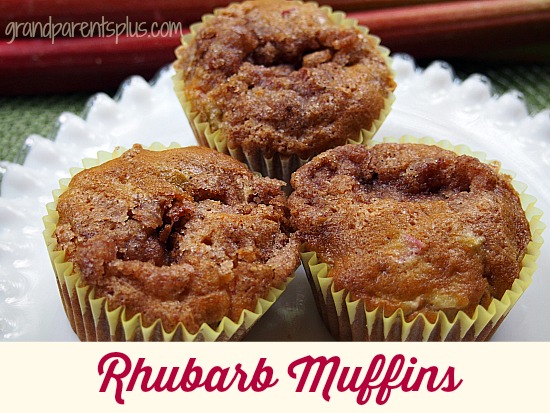 The Rhubarb Muffins freeze well, too!
Thanks, Patty, for sharing this wonderful recipe!
Enjoy!
Phyllis
By subscribing on the sidebar, you are notified of new posts. Your email is never sold or shared!
Follow on Pinterest and Bloglovin, too!
Post linked to these parties…..
Pin It