Roast Beef Reuben Sandwich
Try this new version of a Reuben. I call it a "Roast Beef Reuben Sandwich"! This sandwich is so delicious with the new combination of flavors that it may become your favorite. My mouth just waters when I think of it. My family loved it!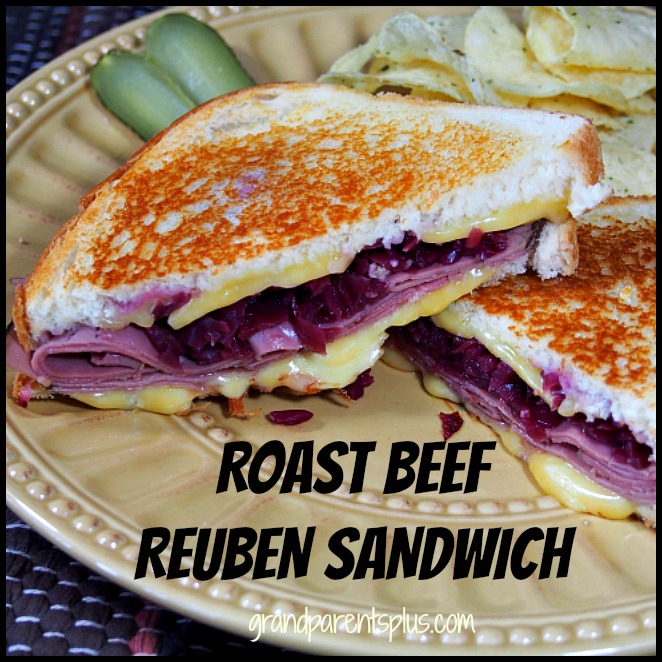 Roast Beef Reuben Sandwich
Recipe Type
:
Lunch or Dinner Sandwich
Author:
Prep time:
Cook time:
Total time:
A new combination of flavors make this Roast Beef Rueben Sandwich absolutely delicious!
Ingredients
8 slices of bread- Sourdough
Sliced Roast Beef – don't skimp!
8 slices Gouda cheese
Jar of Sweet and Sour Red Cabbage (found ready-made in vegetable aisle) or homemade
Coarse Ground Dijon Mustard – optional
Butter
Instructions
Pre-heat skillet
Drain Sweet and Sour Red Cabbage
Arrange 8 slices of bread
Place a slice of Gouda Cheese on 4 slices of bread
Layer Sweet and Sour Red Cabbage on top of cheese
Add Roast Beef on top of Cabbage
Top with remaining slice of Gouda Cheese
Spread remaining 4 slices lightly with coarse ground Dijon mustard (optional or serve on the side)
Place those 4 slices with mustard side towards the four cheese-topped sandwiches.
Spread with butter and place buttered side down in pre-heated skillet.
Butter the top of the sandwich while in the skillet
Grill until browned on each side.
While grilling cover with a lid to warm the inside of the sandwich and melt the Gouda cheese
The combination of Roast Beef, Gouda Cheese, along with Sweet and Sour Red Cabbage is fantastic! My husband was skeptical and then after tasting it declared it to be his favorite!! You just have to try it to believe how good it is.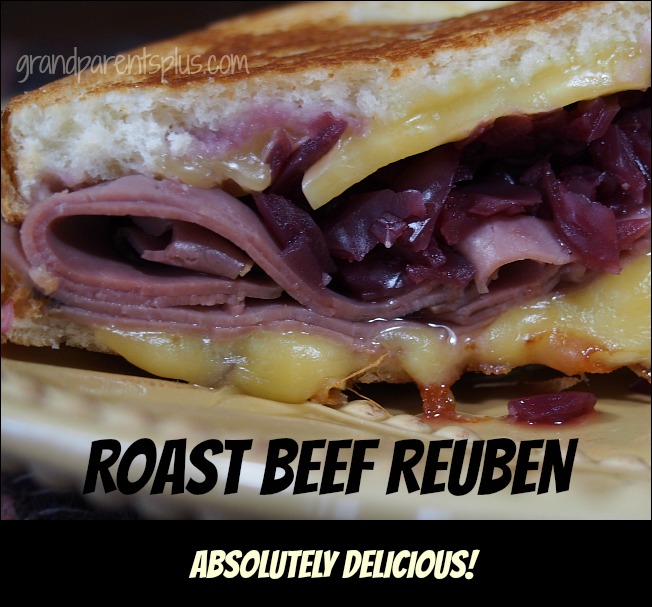 Serve with Coarse Ground Dijon or regular mustard on the side. Not a mustard fan? You'll still love it without it.
Wish you could taste it right now. YUM!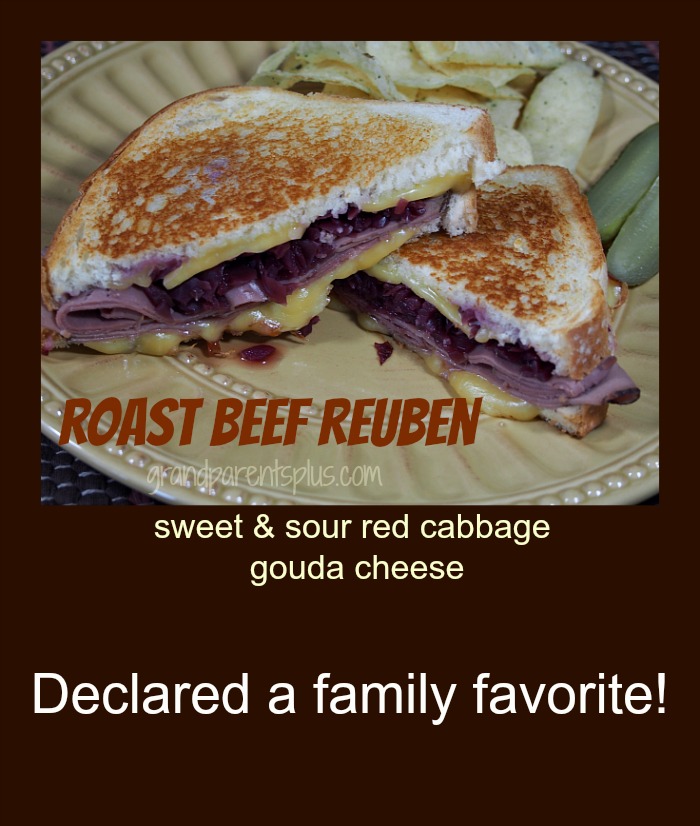 Even if you don't particularly like a corned beef  with sauerkraut Reuben sandwich, I know you'll enjoy this one! Try it! 
Enjoy!
Phyllis
Don't miss a post! Subscribe on the sidebar and know that your email is never shared or sold.
Follow on Pinterest, too.
linked to these parties…
Pin It