S'mores – 7 Recipe Variations!
Spring was late in arriving, but in the grocery stores they featured all the makings for S'mores! They knew it was time to stock up on the ingredients. It seems that summer campfires and S'mores go together. I'm sure you have lots of memories sitting around a campfire on a beautiful evening, roasting marshmallows, and making S'mores! Well, try a twist on some new flavors and combinations this summer. Perhaps even offer a" S'mores Bar" where guests choose their own makings for one. Here are some ideas I've tried and love!
#1
Red, White & Blue S'more
Just in time for Memorial Day is the Red, White, and Blue S'more! Now, that's patriotic!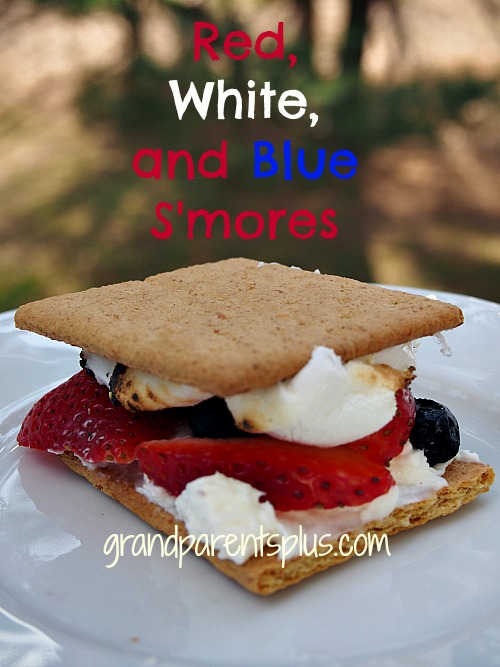 First add a nice, thick layer of sweetened, spreadable cream cheese.  Now, place strawberries and blueberries on top.  Of course, add a toasted marshmallow and eat! YUM!
Here's a better look at the inside ingredients…..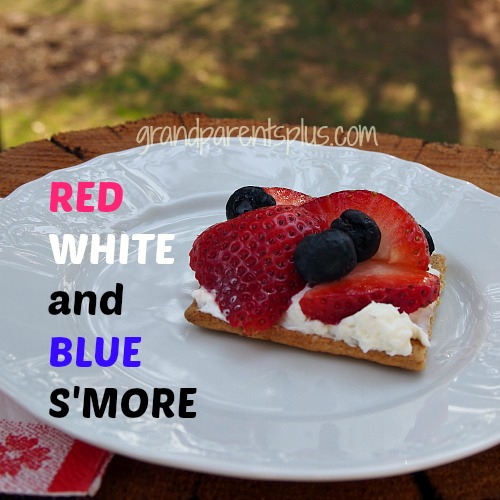 #2
Double Strawberry S'more
Now try a Double Strawberry S'more!  Add strawberry, spreadable cream cheese with fresh strawberries and top it off with a gooey marshmallow.  If you like a bit of chocolate, add a piece of chocolate bar and spread the cream cheese and strawberries on top of that! WOW!
#3
Pecan Pie S'more
If you love Pecan Pie, you'll love this combination.   Spread honey pecan flavored cream cheese on the bottom of the graham cracker. Sprinkle pecan pieces over it. Now, drizzle caramel ice cream topping and add a toasted marshmallow. Enjoy!
#4
Peanut Butter and Jelly S'more
Make it just like the sandwich and top it off with a marshmallow.   Another variation is to spread one side with Nutella and the other side with peanut butter and place the marshmallow in the middle!  Of course, you can put the jelly in there, too! Cold you consider this lunch?
#5
Peanut Butter and Banana S'more
Layer peanut butter, banana and marshmallow. Add Nutella, too!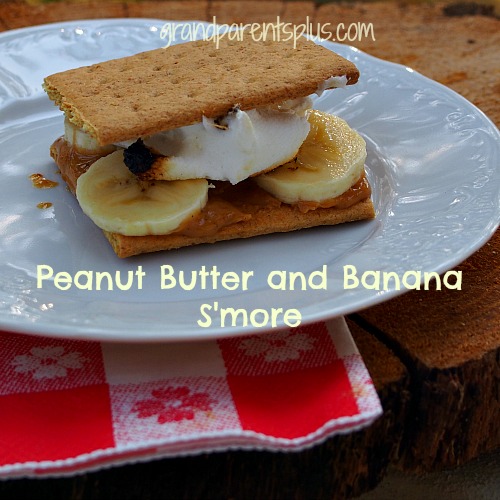 #6
Butter-Brickle Toffee S'more
Instead of a plain chocolate bar, use butter-brickle or toffee pieces. Put a layer of Nutella and add the toffee pieces or just use a toffee candy bar whole. The whole toffee bar is a bit hard for the kids to bite so breaking up the bar makes it easier for them to eat.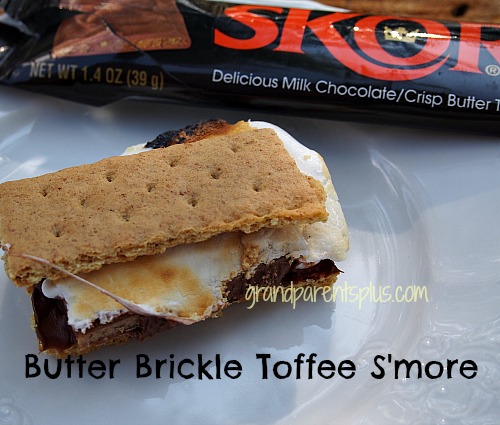 #7.
Nutella and Peanut S'more
I love the flavors of sweet and salty together especially chocolate and peanuts! For this variation, I used Nutella for the chocolate part.  I needed a spread that would secure the crushed peanuts. Altogether, this really satisfied my taste buds! Try it!
#8
Chocolate and Bacon S'more
Now, don't scoff until you've tried it. At our state fair they sell bacon dipped in chocolate so why not include it in a S'more?
For the picture, I put the chocolate on the bottom, but by placing the chocolate in the middle, it melts on the bacon better! Yes, it is GOOD! It's another sweet and salty flavor combination.
You may notice this is more than seven. Yes, once I got started on this idea, my grandson and daughter got in on the ideas and came up with more.
Here are more combinations for you to try…
#9
Cookies and Cream S'mores
Spread sweetened cream cheese on a graham cracker and top with broken Oreos. Of course, add a roasted marshmallow.
#10.
Chocolate Chip Cookie Dough S'mores
Spread pasteurized cookie dough on a graham cracker. Top it with a chocolate bar and marshmallow.
M-m-m-m-m- Good! I'll have some more, please!
Is this enough ideas for your summer campfires? Perhaps try a different one each week! You almost have enough variations for the entire summer! Now, you add the fun and sing some favorite songs, too!
Enjoy and make memories!
Phyllis
Don't want to miss future posts? Subscribe on the sidebar.
Follow on Pinterest, Bloglovin and Facebook, too!
This post is linked to many of these parties…….