Spring Idea House Tour 2015 (Part 2)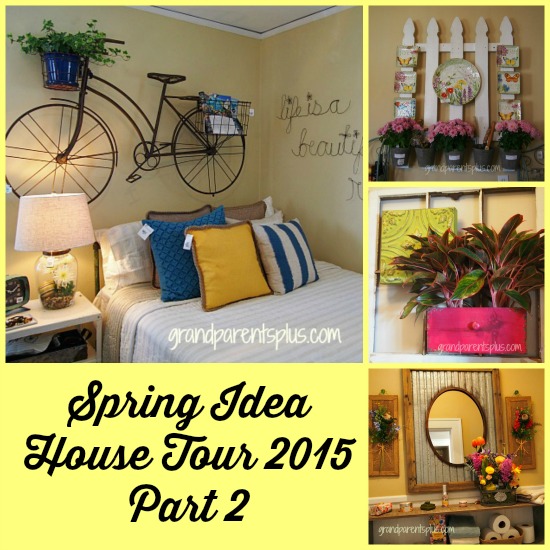 This is another look at the Spring Idea House Tour 2015 (Part 2).  Remember,  designers decorate this house three times a year to highlight re-purposed items, decorating trends, new items for sale, along with loads of inspiration for spring! I'll take you into the kitchen, small bathroom, hallway and one of the bedrooms. Are you ready for more inspiration?
In the kitchen, there is a garden theme. Above the kitchen sink, they draped a textured fabric runner with burlap-wrapped floral accents in the corners. This is the same runner as on the dining room table in Part 1!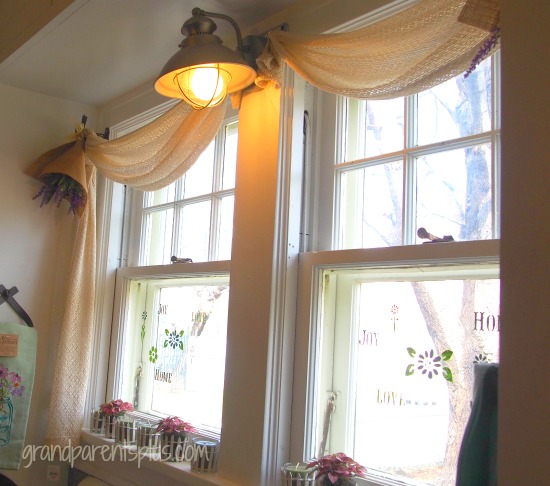 A closer look……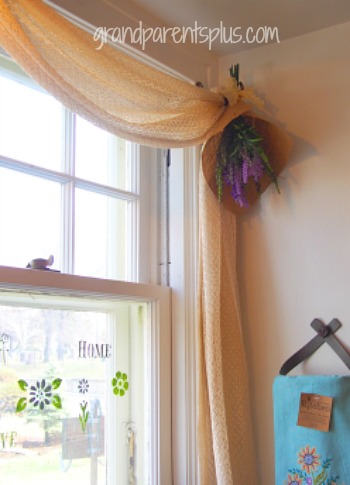 Part of a white picket fence makes a backdrop for floral plates hanging above the stove. Pots attached at the base of the fence contain flowers and kitchen tools.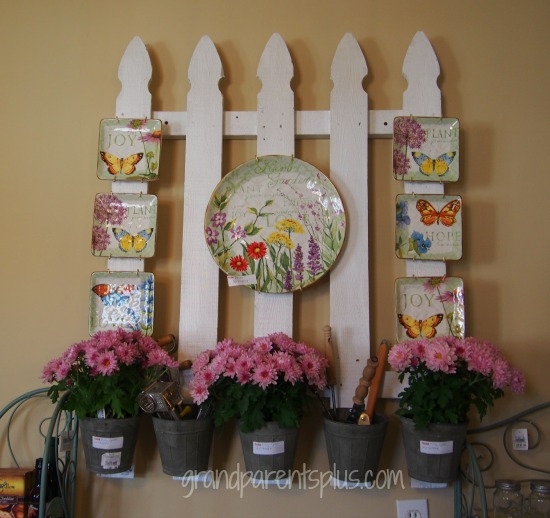 Another window in the kitchen has a metal tray filled with herbs and other plants. Small moss balls, and other display items give interest and color.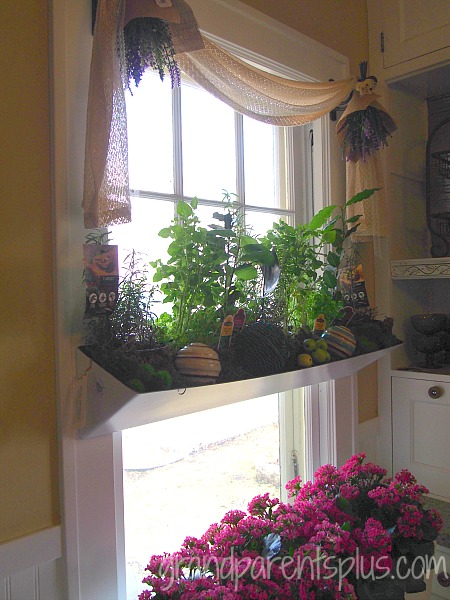 In the downstairs bathroom, this mirror was such a great piece. They took a frame, inserted corrugated metal, and added a mirror in the center.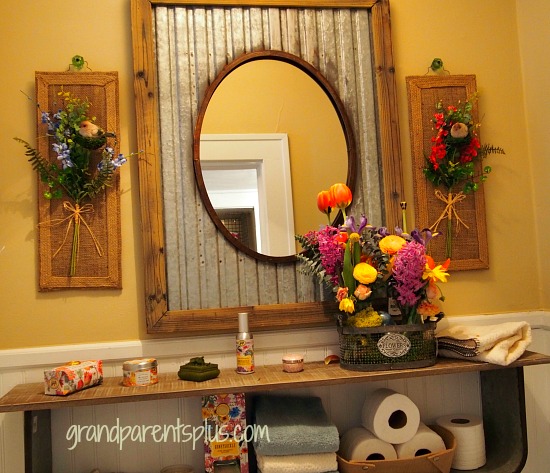 In the stairwell, leading to the bedrooms, this salvaged window looks great used as wall art.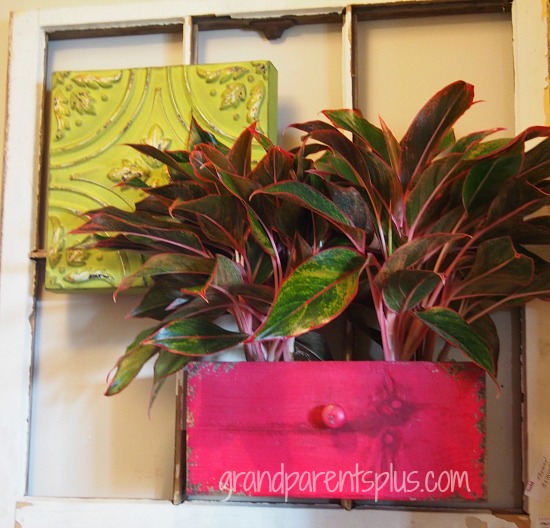 As you move up the stairs, a garden trellis with decorative tins and frames is also used as wall art. Behind the trellis, the painted green wall makes the trellis stand out.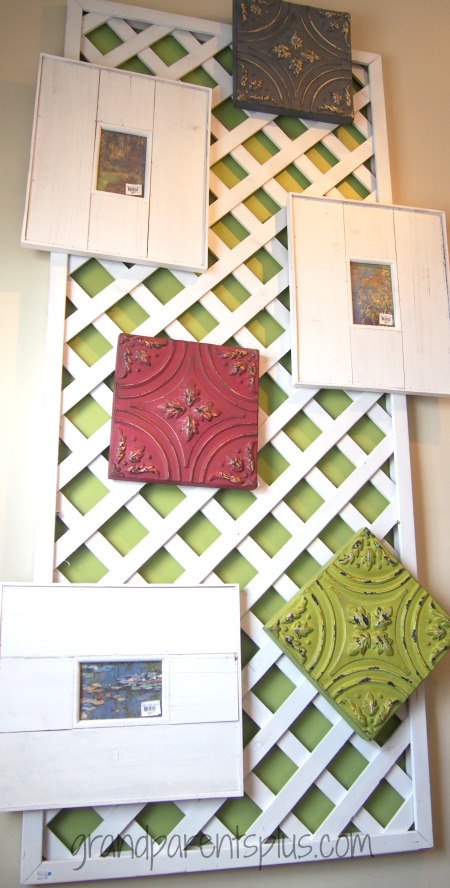 The window at the top of the stairs uses a coat rack for a valance.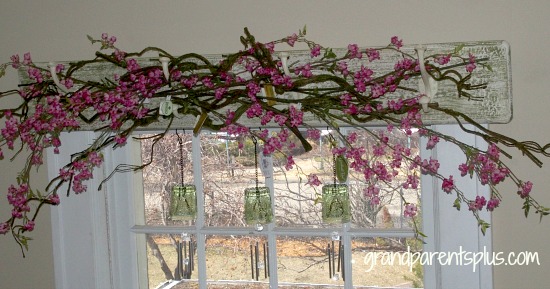 For those of you who have families that never put the toilet paper on the TP holder, this is for you! Use a basket hung on a hook and there's no problem, right? Great idea for the bathroom, don't you think?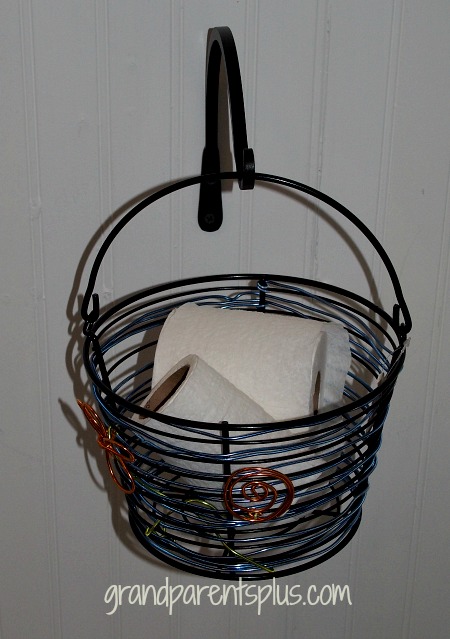 This bedroom is very well done with a bicycle theme. A rusty bicycle is hung over the bed with a green plant in the basket. I don't know where you might find one like it! It is a unique find!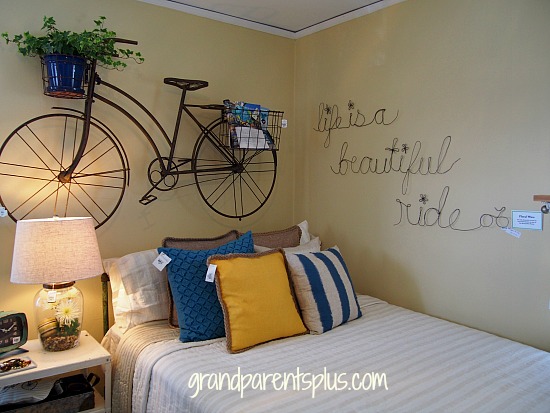 Twisted floral wire makes this inspirational saying on the wall.
This salvaged bike wheel is now a message center.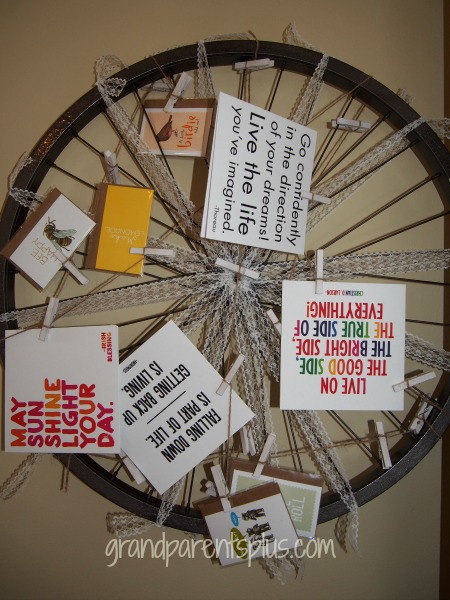 Shower curtains, with a bicycle theme, become window treatments. Next time you're looking for curtains, check out the bath department!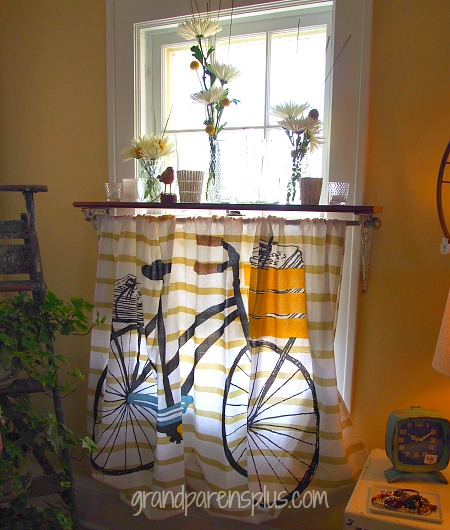 Salvaged shelf brackets hold up shelving with several glass vases used as window decor.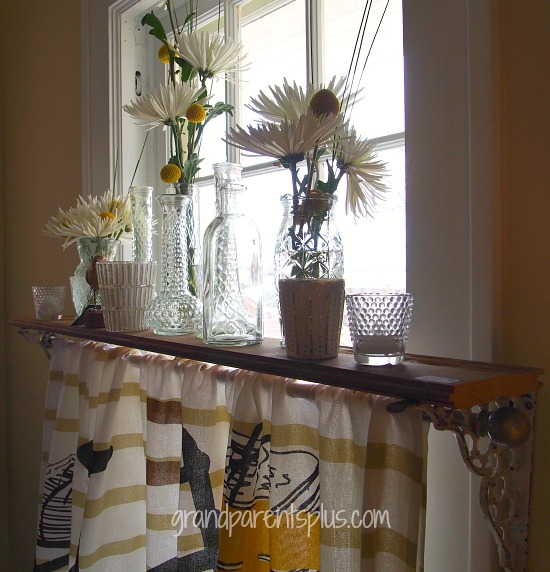 Wall art coordinates with the theme!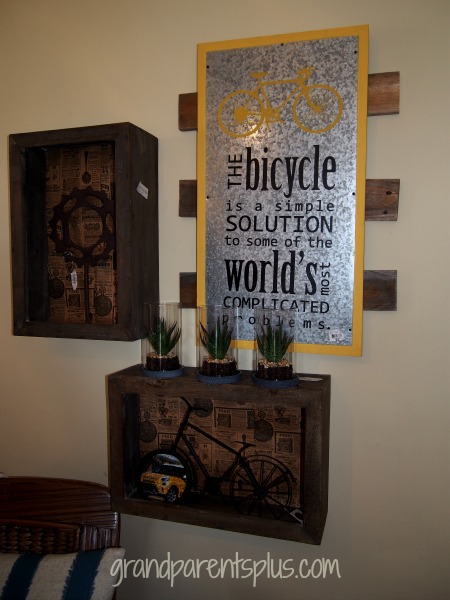 Wasn't that a cute bedroom? So many unique ideas!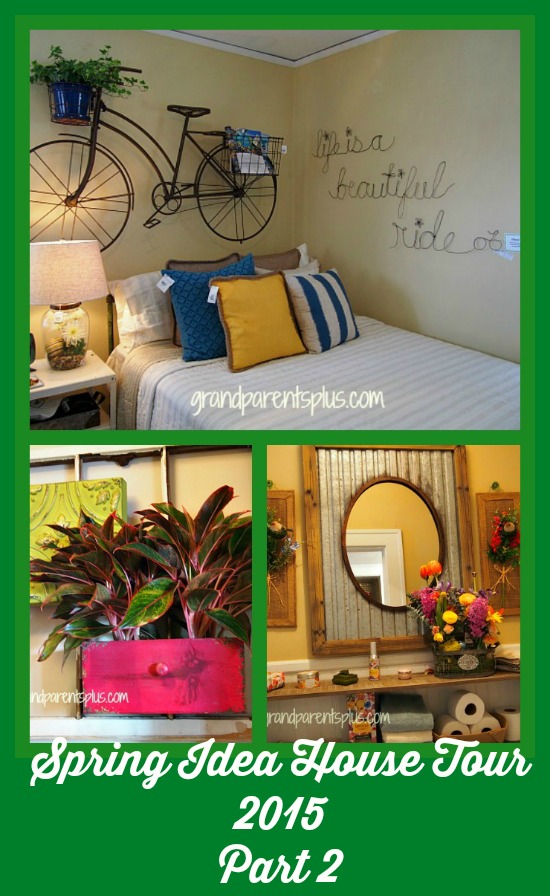 Which idea was your favorite inspiration?
Hope you'll be back for the Spring Idea House Tour Part 3. We'll tour through two more bedrooms and living room.
Did you miss Part 1?  Here it is…  Spring Idea House Tour 2015 Part 1
So you don't miss a post, subscribe on the sidebar.
Thanks for stopping by,

Phyllis
Follow on Pinterest and Bloglovin, too.
This post is linked to many of the following parties….
Pin It