Spring Tablesetting with Birds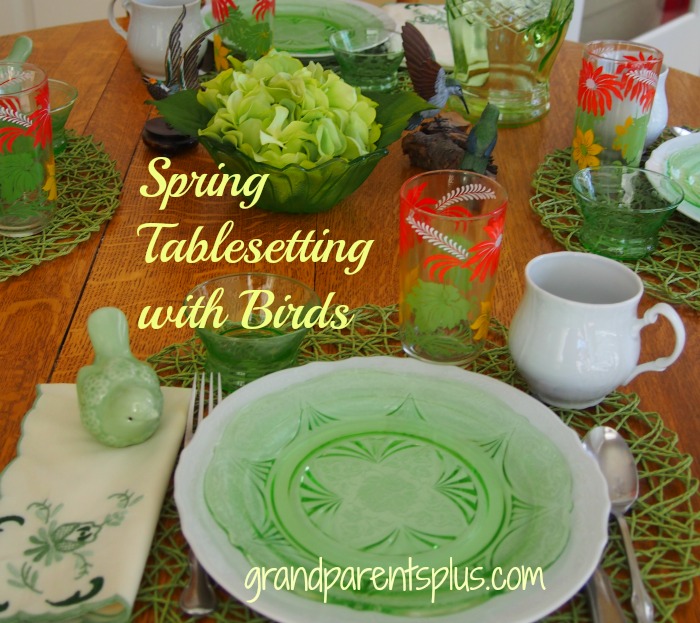 So tired of winter that I needed a taste of Spring. To me, the sound of Spring is when the birds are singing again.  This "Spring Tablesetting with Birds" accentuates the greens of Spring and displays a few of my birds. I've used some of my green depression glass pieces along with vintage water glasses.
This little bird I found at Michael's on sale for $1.00! Couldn't pass them up! I just simply placed the birds on the napkins.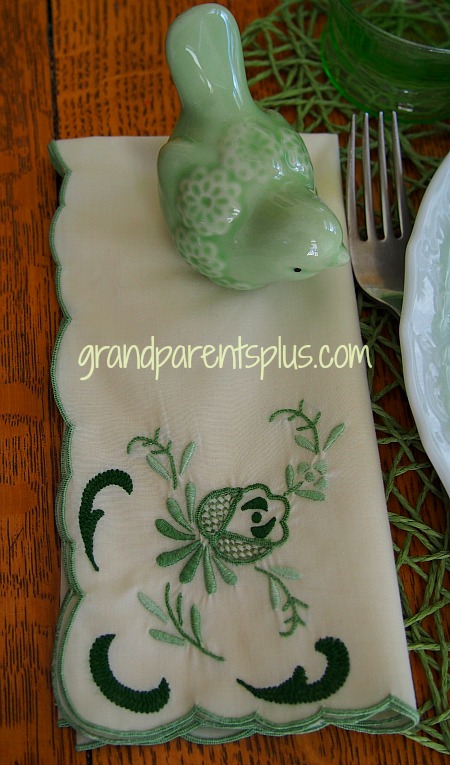 This one is from mainland China – a souvenir from a trip some years ago.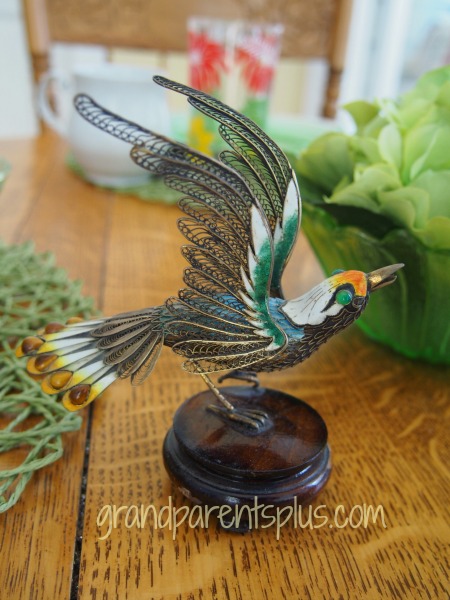 I have a passion for hummingbirds. With feeders around in my gardens, they are active all summer. If I don't have my feeders out before they return, they come to my window and just look at me to let me know they're here! Can't wait until they return! Meanwhile, I have this hand carved piece to remind me of them!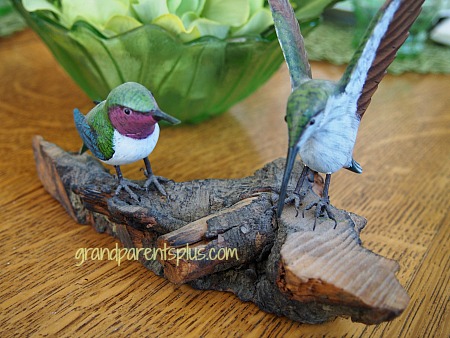 Just another little bird that I liked…..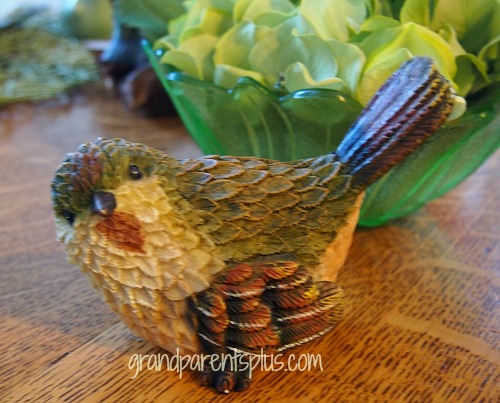 Whatever collections you have, incorporate them into your tablescapes or tablesettings to make it interesting.
One fact about the color green, almost any shade works with another. Look at creation with all the shades of green!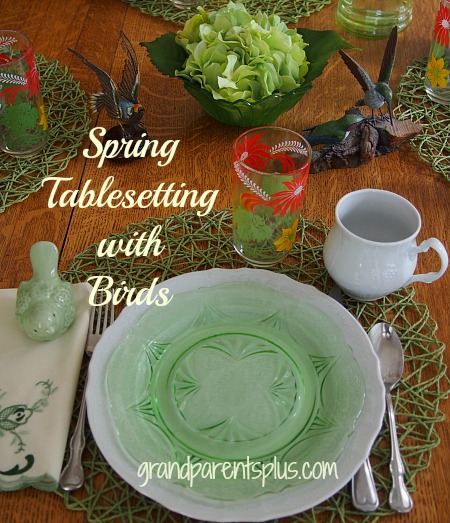 Thanks for stopping by! Hope I have inspired you with my Spring Tablesetting with birds!
Now, if Spring would only hurry up and get here!
Phyllis
You're invited to subscribe to future posts on the sidebar!
Follow on Pinterest, Facebook, and Bloglovin, too!
I link to some of these parties……
Pin It