Stromboli – Baked Italian Sandwich
Stromboli – a baked Italian Sandwich, is a favorite at our house. It is so easy to make that even kids can do this recipe! The frozen bread dough makes it simple and ready to do when you get home from work. Just follow the directions on the frozen bread dough package to thaw and use for this sandwich.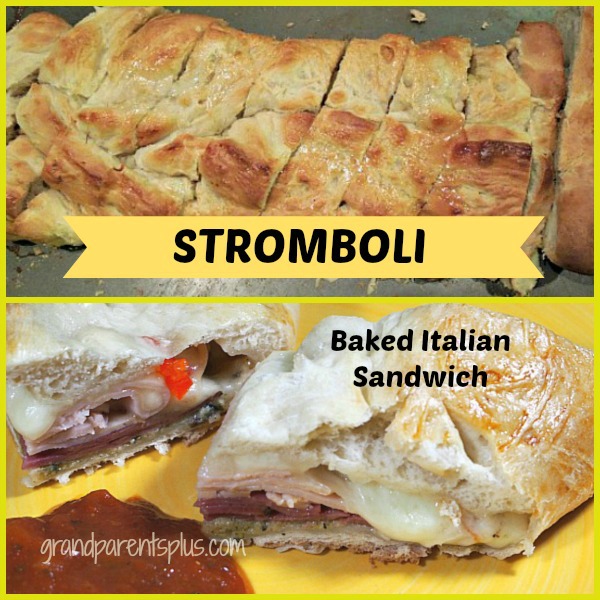 Vary the ingredients to what you like. If you like onions, but another person doesn't want them, just do 1/2 the sandwich with them and 1/2 without. Mark with a toothpick. 
I've used this for an informal party and had my guests make their own.  Each couple makes their sandwich to suit their tastes.  (You need double ovens to bake four sandwiches, however.) At the end of the evening, send home the left-overs with them.
Stromboli – Baked Italian Sandwich
Prep time:
Cook time:
Total time:
Easy Italian sandwich using frozen bread dough, various meats, and cheese. Baked and served with warmed spaghetti sauce.
Ingredients
2 loaves of frozen bread dough
2 egg yolks (save whites)
1 Tbsp. Parmesan cheese
1/2 tsp. garlic powder
1/4 tsp. pepper
2 Tbsp. oil
1 tsp. parsley flakes
1 lb mozzarella cheese – shredded
Various meats, cheese, tomatoes, veggies, olives, etc.
(see suggested amounts below for two loaves)
Instructions
Make a paste of egg yolks, Parmesan cheese, garlic powder, pepper, oil, and parsley flakes. Spread down half down the center of dough on each baking sheet. (This is like a pesto.)
Layer ingredients of your choice. Approximate amounts for the two loaves are: ham (approx. 1/2 lb sliced), turkey (1/2 lb.), salami (1/4 lb.), green or red peppers, onion, tomato, olives ( black or green)
Cover with mozzarella cheese or cheese of your choice. Add all ingredients to the middle 1/3 of the dough.
Fold both sides over to the center. Moisten the edges with water and press to seal. Be sure to seal it well!
Make air-vents by making cuts along the top sides.
Brush on slightly beaten egg whites over the entire top.
Bake @ 350 degrees for 30 minutes.
This is the first step of the Stromboli.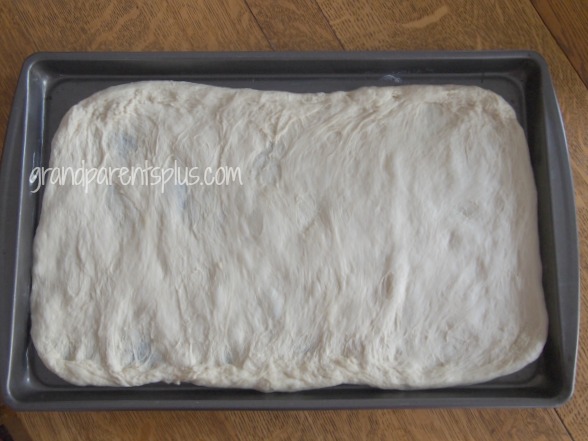 Kids love to do this, too!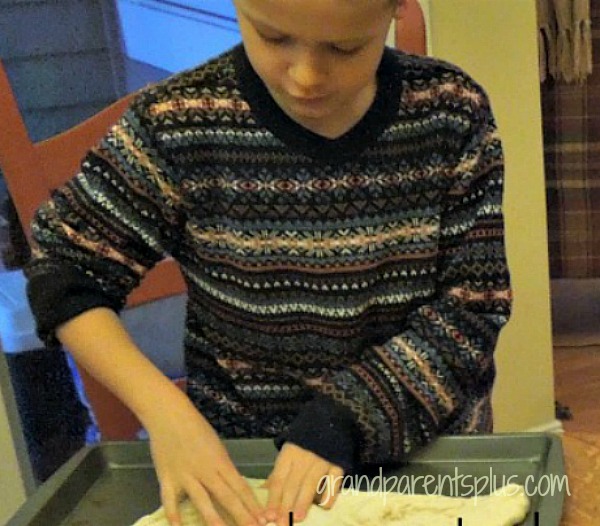 Spread the pesto down the middle of the dough….. and follow the next steps.
I did this with grandchildren and the kids made the entire Stromboli by themselves. I sealed it up for them as that's the hardest part. Because they put what they wanted in it, they loved it!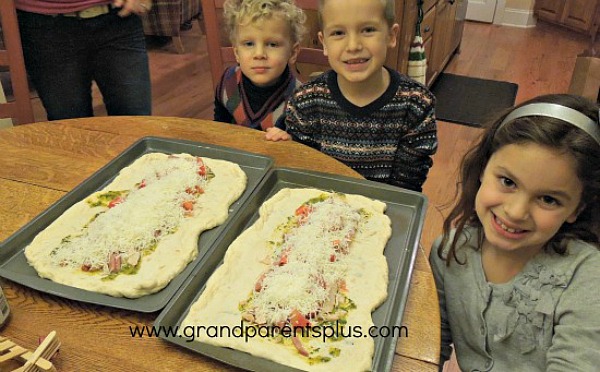 After baking for 30 minutes, slice, and serve with hot spaghetti sauce for dipping! 
This is also a great idea for those football game days!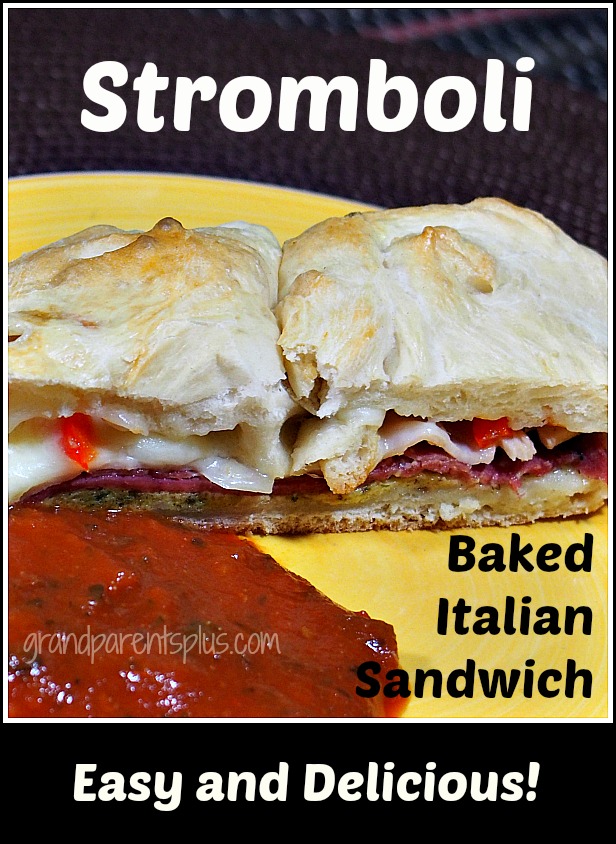 I'll bet this becomes a family favorite!
Enjoy!
Phyllis 
If you choose to subscribe on the sidebar, know that your email is never shared or sold!
Follow on Pinterest, too.
linked to these parties…..
Pin It