Sweet Potato and Sausage Soup
January and "soup" go together! On a chilly night nothing satisfies more than a hot bowl of soup and this Sweet Potato and Sausage Soup is a great recipe for a winter warm-up!
This soup was served at a recent get-together! Oh, I  had to have the recipe! Where this soup originated, I am not sure. The mixture of the sausage flavors along with the sweet potatoes is truly a winner to my taste palate! I'm sure you'll love it, too!
Ingredients:
3 Tbsp. olive oil
10-11 oz.  Chorizo (Mexican)  sausage (cut 1/4 " thick) substitutes for Chorizo are: Italian sausage or chicken  Be sure the Chorizo is link and pre-cooked; not bulk!

2 medium onions
2 garlic cloves, minced
2 lbs. red skinned sweet potatoes (peel and cut crosswise 1/4 " thick and halved)  – approx . 2 large sweet potatoes
1 lb. white skinned potatoes (peel and halved lengthwise, cut 1/4″ thick) approx. 4 med. potatoes
6 cups low-salt chicken broth
9 oz. fresh spinach
Directions:
Heat 2 Tbsp. Olive Oil in large pot over high-high heat. Add sausage and cook till brown. Stir about 8 minute and transfer sausage to paper towels and drain. Add onions and garlic, cook stirring approx. 5 minutes. Add all potatoes and cook until beginning to soften – approx 10 min. (with a small amount of broth) Add chicken  broth, bring heat to medium-low. Cover and simmer until potatoes are soft approx 20 min. Using masher, mash some potatoes.( not all)  Add browned sausage. Stir in spinach and simmer until just wilted – 5 minutes. Stir in 1 Tbsp. oil, salt and pepper.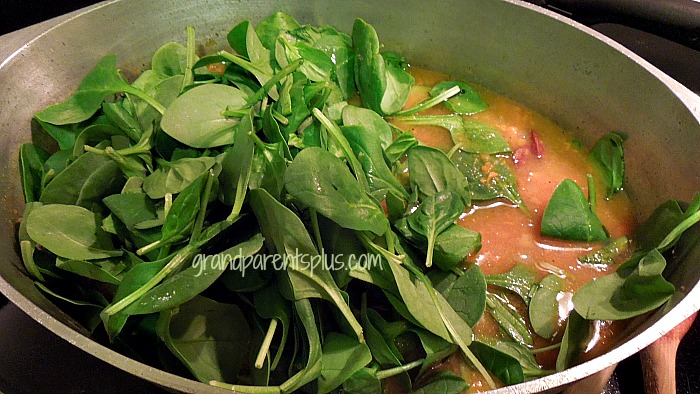 Serves 8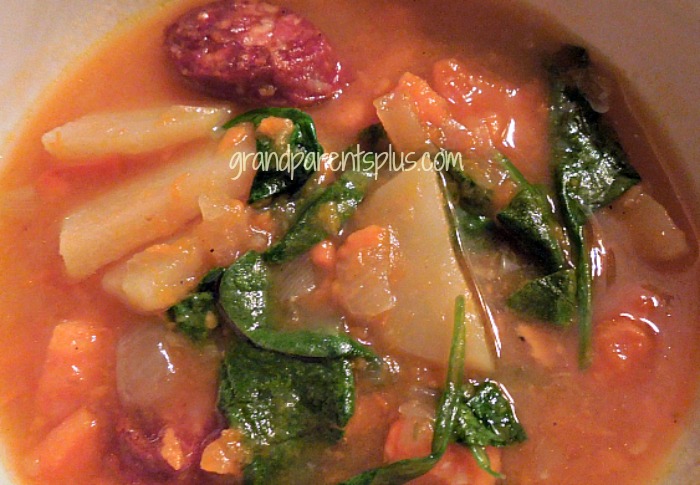 YUM!
Enjoy!
Phyllis
Love to have you subscribe on the sidebar for future posts!
This post is linked to the following parties….
Pin It