Tiptoe Through the Tulips!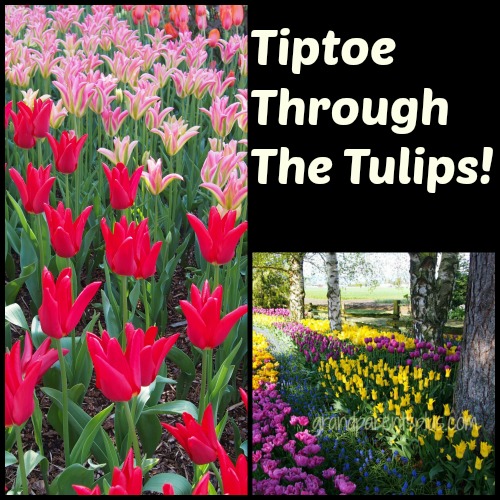 You probably have heard of the song " Tiptoe Through the Tulips" Well, over Easter, we did just that! We traveled to my nephew's wedding and it happened to be at the time of the Skagit Valley Tulip Festival in Mount Vernon, Washington.  I had never heard of this before so we decided to take it in while we were in the area.
What a gorgeous sight! All those tulip fields, with brilliant colors in a row, looked just like a rainbow! The day was sunny and clear so the colors were spectacular! Every turn drew an "Ooh! and Aah"!  While this is quite different from my normal posts, I thought I'd share with you the beautiful sights. Put this place on a list of "must see someday"!
The gardens I photographed are at RoozenGaarde. They were started by the Roozen family and now have more than 1,000 acres of field blooms. They maintain a 3 1/2 acre display garden with a quarter million spring-flowering bulbs. The pictures are of the display garden.
Enjoy!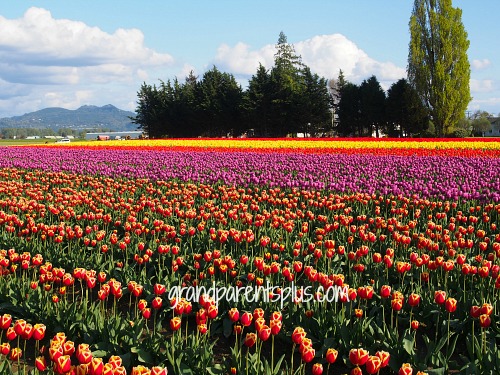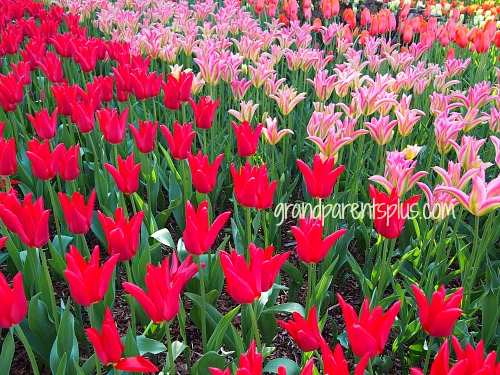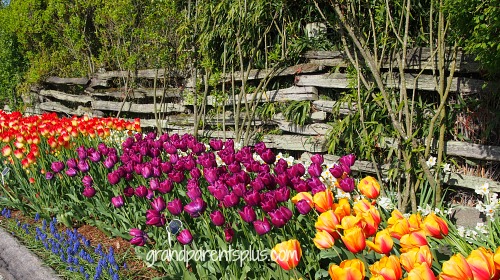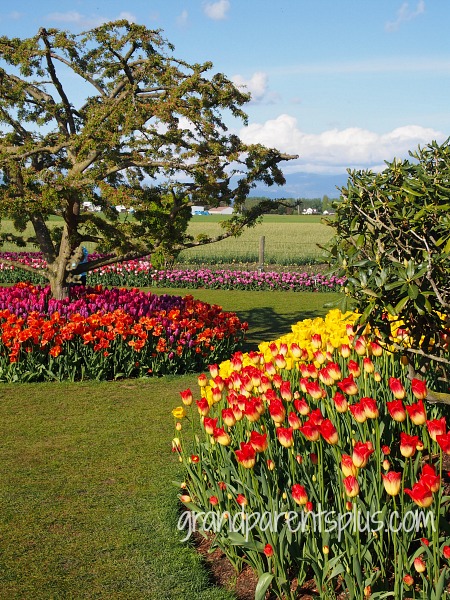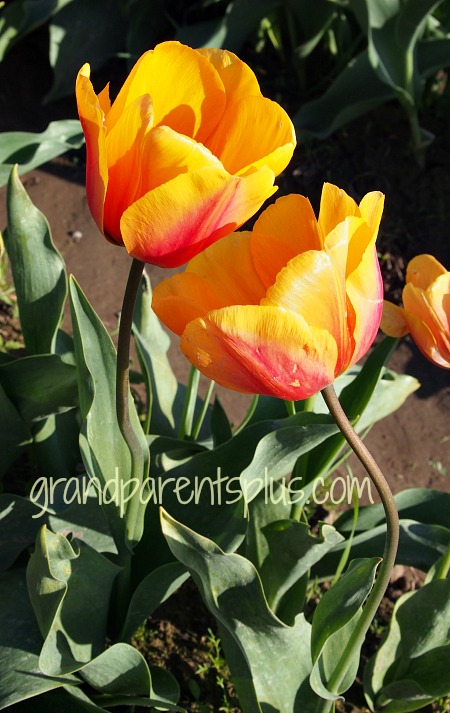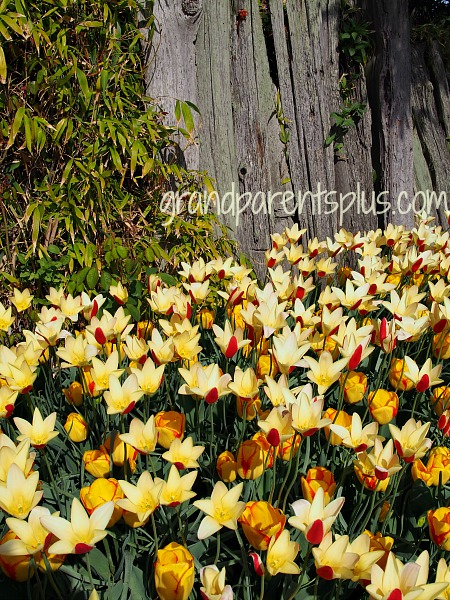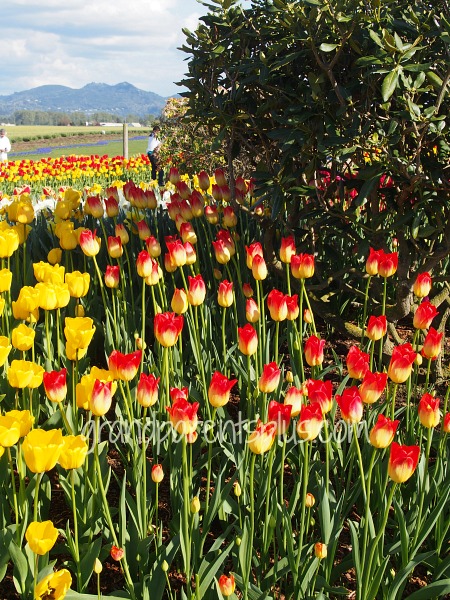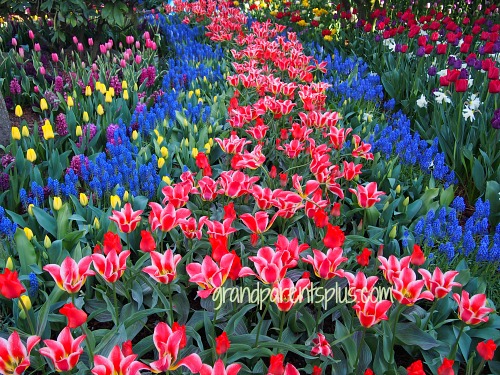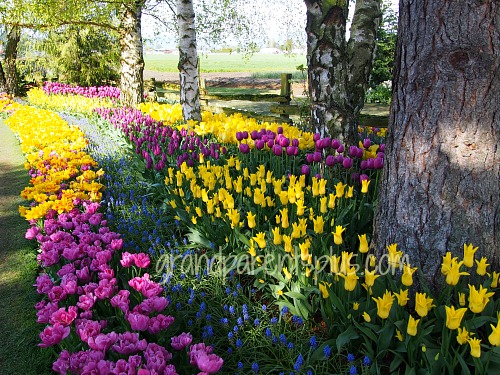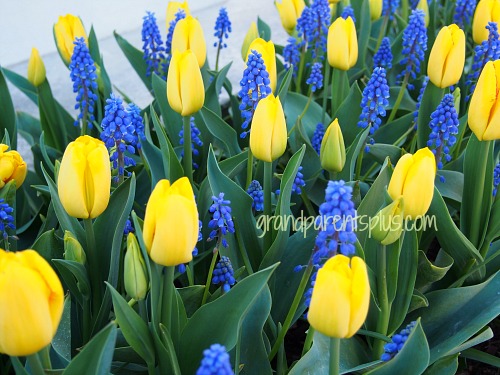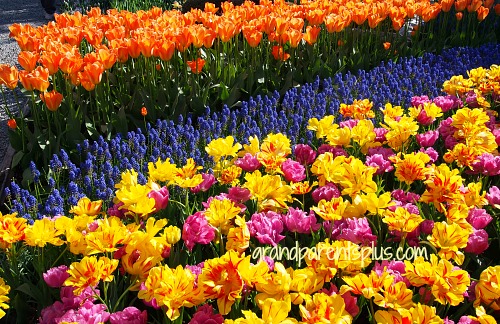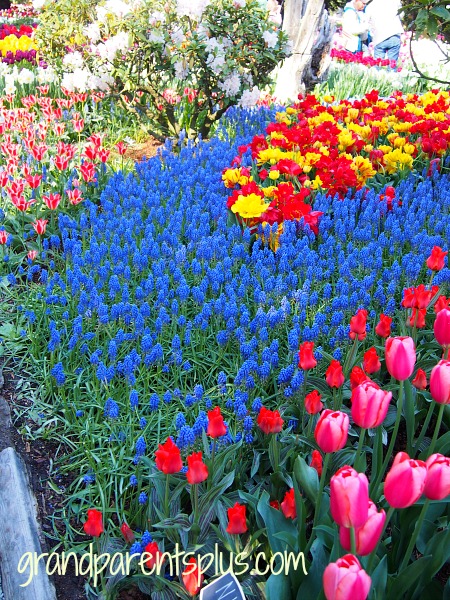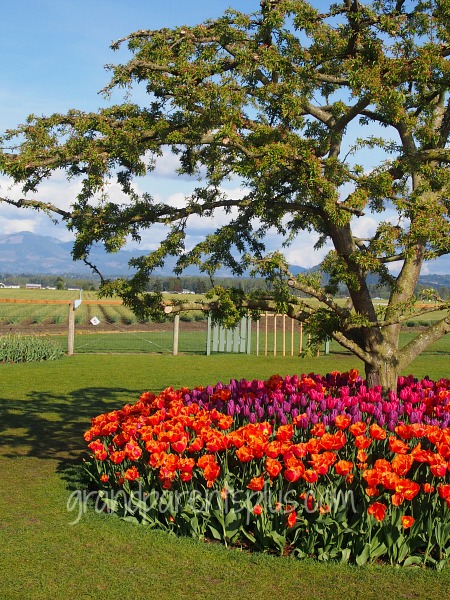 Now, that was just a taste! You need to experience it in person someday!  I  was blown away by the beauty!
If you can make a trip there sometime, check out the website of Tulips. You can order tulip bulbs directly from them, too!
Please note that I am not compensated for this post in any way. I have been to Kuukenhoff Gardens in Holland, too. While this is not as big, it is easier to get to and still so beautiful! It is well worth the trip!
Thanks for stopping by and "tiptoeing through the tulips" with me!
Phyllis
For future posts, please subscribe on the sidebar. Follow on Pinterest, Bloglovin and Facebook, too! Thanks!
 This post is linked to many of the following parties……
Pin It