Using Scarves in Your Tablescape!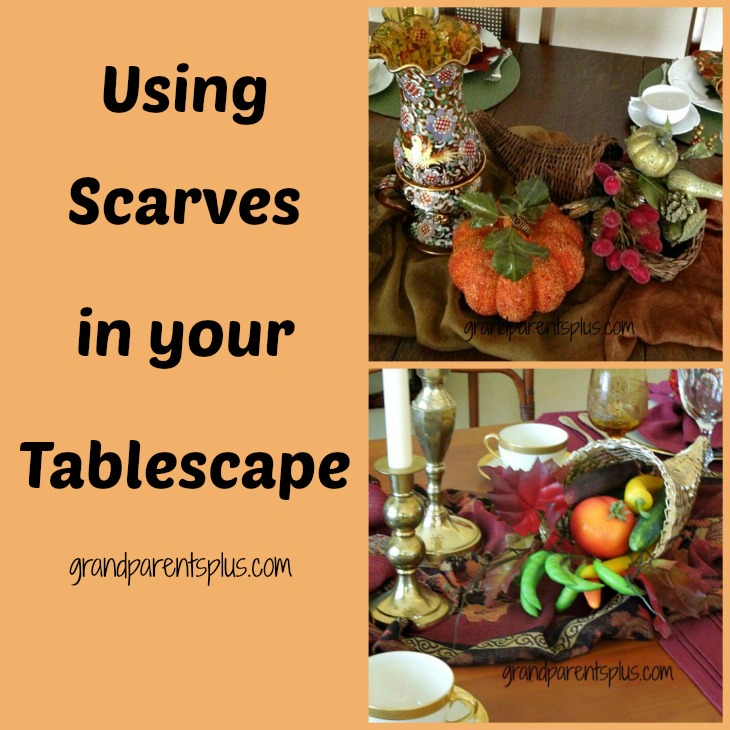 You may think that scarves are just for wearing, but using scarves in your tablescape  gives  great color on your table! I found this scarf  at Walmart for $5.00  just last week (couldn't go wrong for that price) and knew that the colors would be perfect on my table. I do plan on wearing it, too, but for now it looks wonderful in my Thanksgiving tablescape!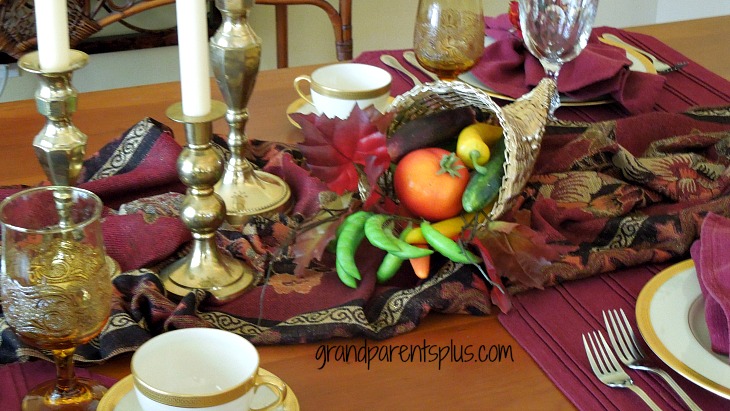 Along with the $5.00 scarf, I used items that I already had. The candlesticks are just brass from India and the horn of plenty is one that I've had for 30 years! Using things differently makes everything look new again!  Make the same look by spray painting any rattan horn of plenty in a gold color. If you are using different accents other than gold, spray it a color that coordinates with your tablescape.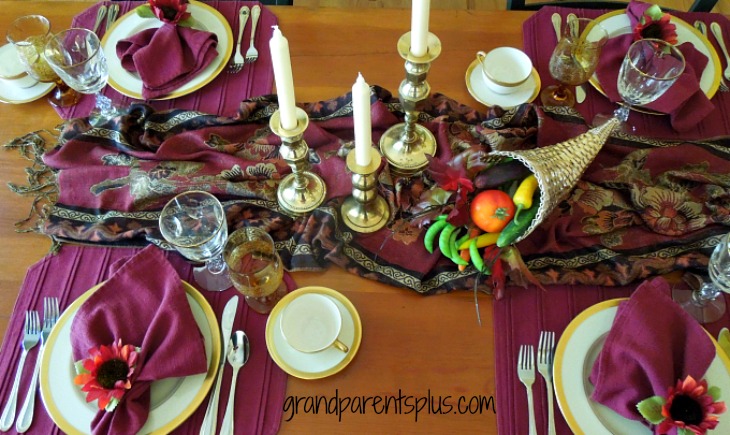 Notice the napkin rings? They are from a Dollar Tree artificial spray. Four flowers came on a small bush for $1.00  and I merely cut them off and wrapped the wire around the napkin. Pretty cheap! I like how the varied colors in the sunflowers blend with everything.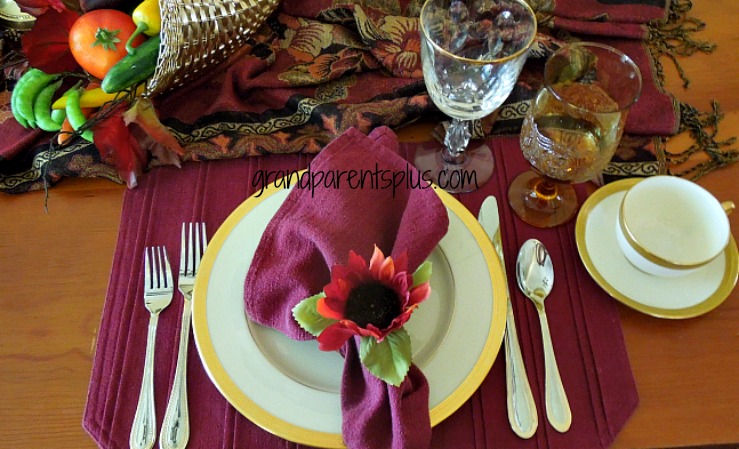 Using scarves in your tablescapes opens up new possibilities. Bet you are running to your closet to find what you might have! HA! Total cost for the scarf and napkin rings was $8.00 for 12 settings!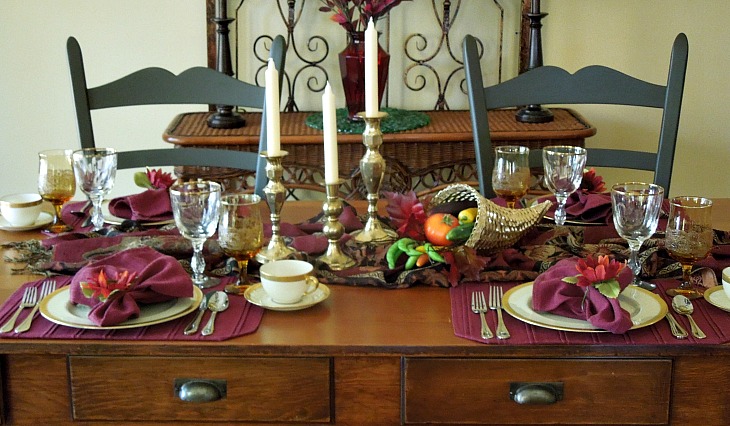 The table in my dining room is quite different! Notice the drawers? There are four drawers on each side. I believe it was an old art table in a school. It does have some signs of use, but I call it "patina" and love it! I use the drawers for candle, votive and napkin ring storage. I think if I were a kid, I would have slipped my veggies in a drawer, but so far I have found nothing left from the grandkids!
Another idea for using scarves in your tablescape comes from my sister. She used a vintage candle piece from our mom. Then, she added  scarves  for this spectacular Thanksgiving tablescape!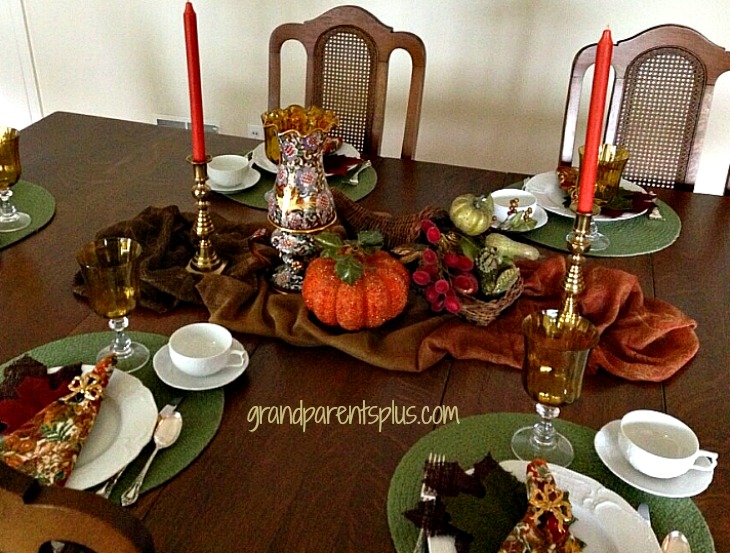 She wove a couple of shades together to make this tablescape.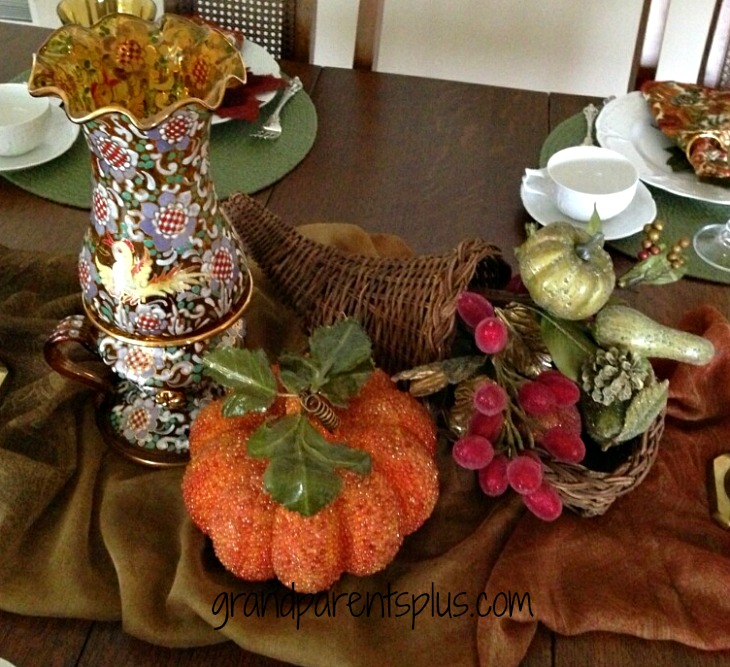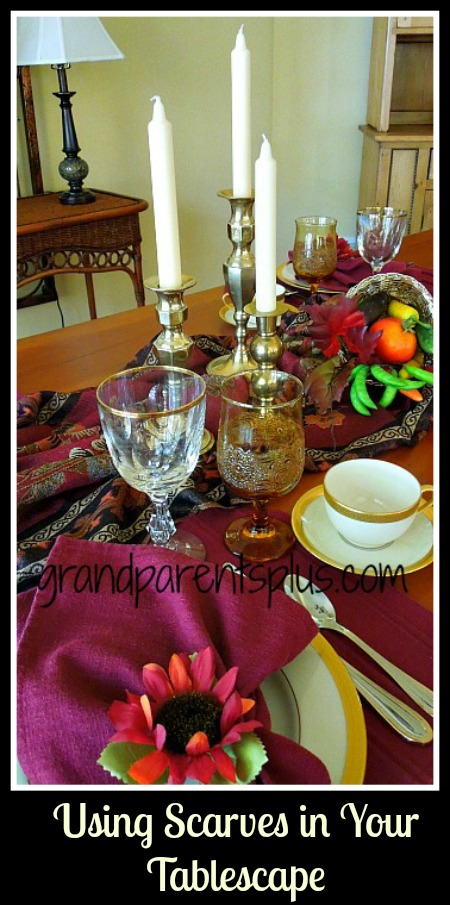 Hope this opens up new possibilities for your tablescapes!
Thanks for stopping by,
Phyllis
Love to have you subscribe, follow on Pinterest or Bloglovin!
This post is linked to the following parties….
Pin It