Valentine Decorations with Pringles Lids
Valentine Decorations with Pringles Lids is a reuse and recycle craft! It is very inexpensive and fun to make as well.

I like the Pringles Lids because they are clear. All the other plastic lids on cans I have found are translucent; not clear. This clear lid makes a great project for Valentines (as well as other holidays) as a window decoration or for hanging from a chandelier.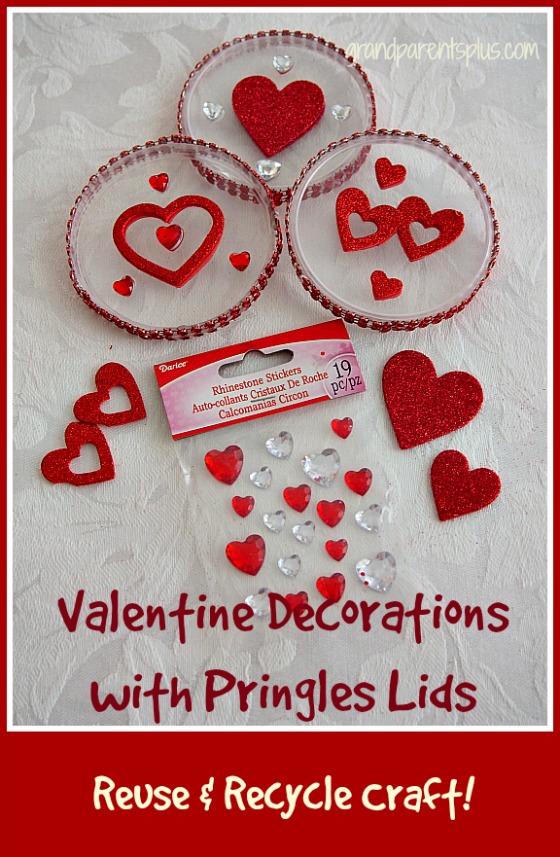 When making as a window decoration, you only need to decorate one side. ( This is easier for young children.) I've decorated both sides and repeated the same design matching each of the stickers on the back side, but you only need to do this if you are going to hang them from a chandelier.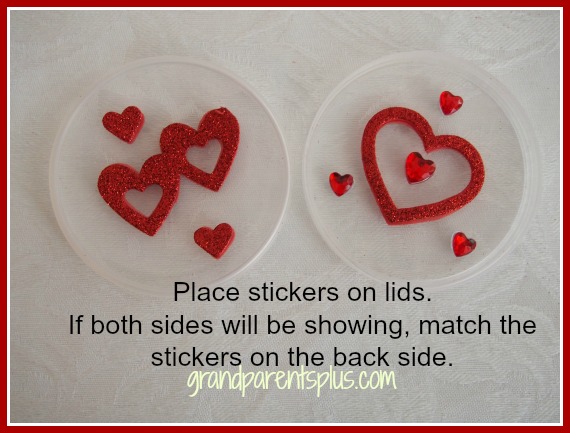 By using sparkle foam self-stick stickers or any Valentine sticker, the application is easy. A few glitzy, rhinestone stickers add a little sparkle! I happened to get a red rhinestone ribbon 70% off after Christmas so I used that for the edging. Just cutting a row of two wide and applying it to the edge with a glue gun, finishes it off nicely. If you don't have this, glue the edge with a tacky glue and roll in pink, white or red sparkle glitter to finish it off or a 1/4 " seasonal ribbon works, too.  Younger children will find it easier to roll the edge in glitter.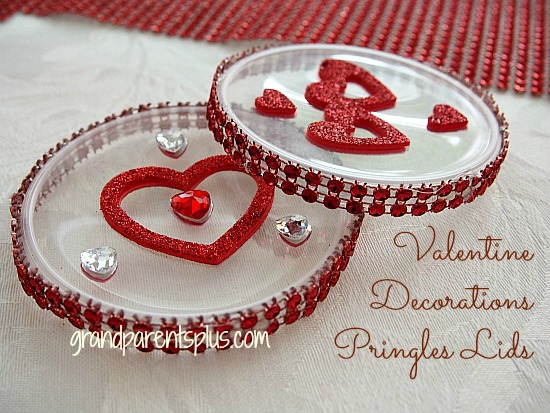 Punch a hole in the lid and add fish line or ribbon for hanging. Now, hang your "Valentine Decoration" creations in the window or from a chandelier.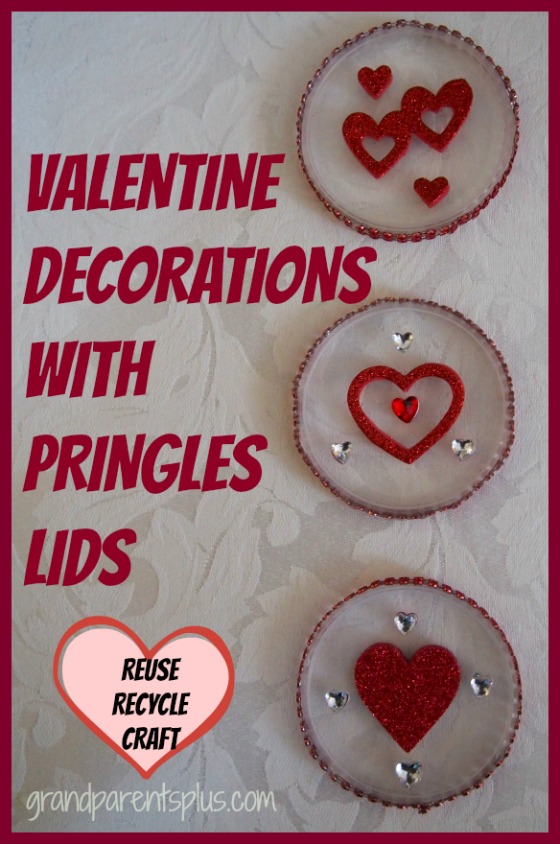 Enjoy! 
Phyllis
You're invited to follow on Pinterest, Bloglovin or subscribe on the sidebar so you don't miss future posts! Thanks!
This post is linked to many of the following parties…..
Pin It