Valentine Rag Heart- 30 minutes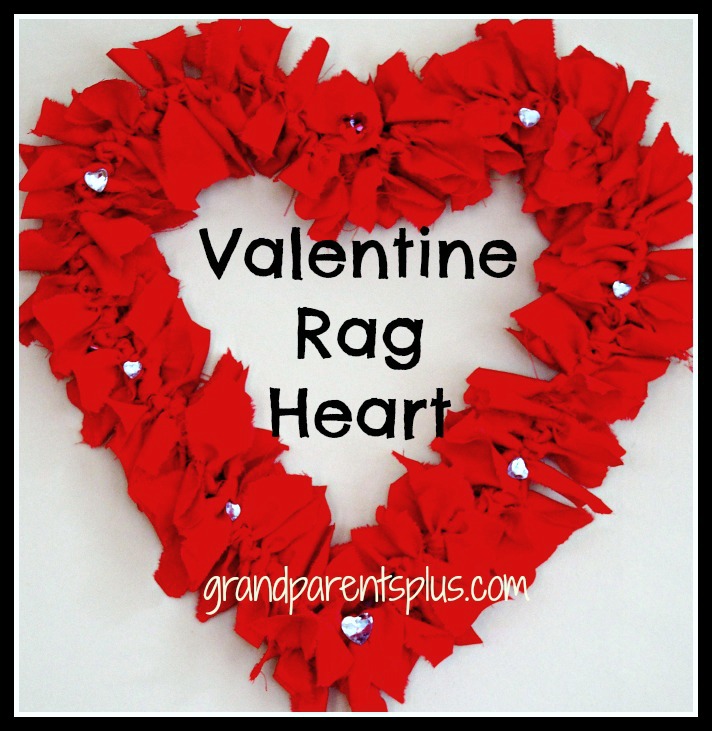 Left over from a earlier project, I still had some red sheet fabric to use.  I decided I would turn it into a Valentine Rag Heart! This is something school-age kids can do. Elementary kids that can tie a simple knot are certainly able to handle this craft! It turns out great and takes less than 30 minutes!
Materials:
Wire:
The gauge depends on the size. Larger hearts need a lower gauge (thicker) wire.

I had a package of floral wire from Dollar Tree so that is what I used. It didn't have the gauge on it, but as long as you can bend a shape fairly easily, it  works. Using a wire hangar works, too for a larger project!  The larger the wreath, the thicker the wire needed for holding its shape.
An adult needs to bend and shape the wire.
Fabric:
Approximately  1/2  – 1 yard – depending on the size you want for your Valentine Rag Wreath. I used about a half yard for an 10×10 inch heart.

Directions:
First, shape the wire into a heart. I made a loop on the top for hanging. (The heart doesn't  need to be perfect as you can adjust the shape when finished.)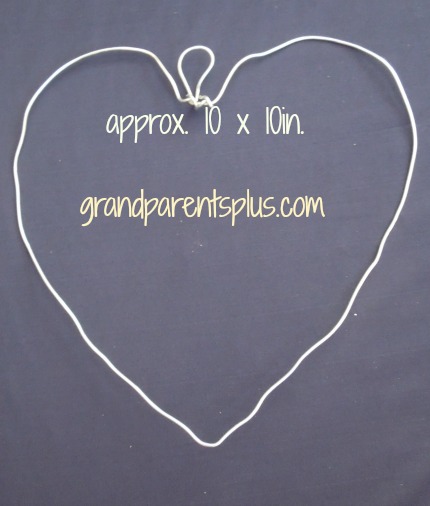 Next, cut or rip strips about 1 inch wide. Cut into pieces 6 inch long. Don't worry that they look a little long as the longer strips are easier to tie for elementary kids. You can always trim later. No double knots needed. Just do a simple one-step knot and it will stay just fine!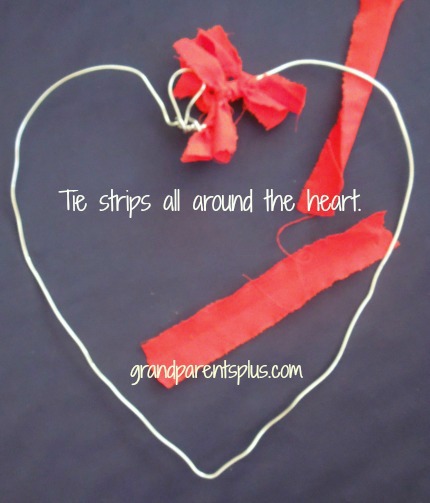 You can trim as you go or trim everything at the end. Keep pushing tied strips together.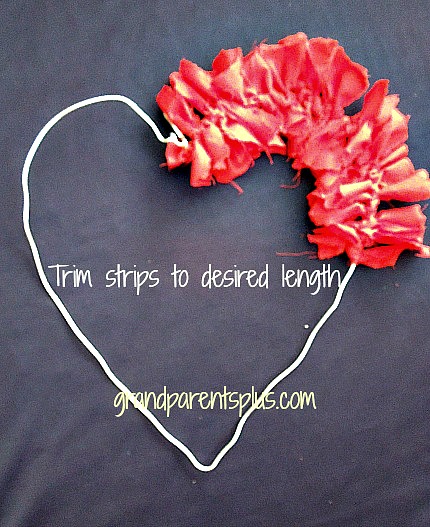 Finished product looks like this….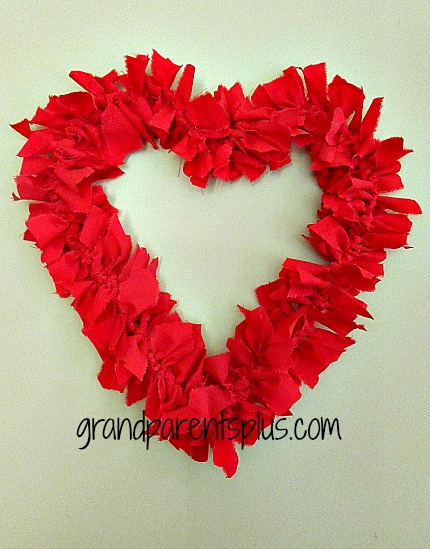 Add some embellishments or keep plain.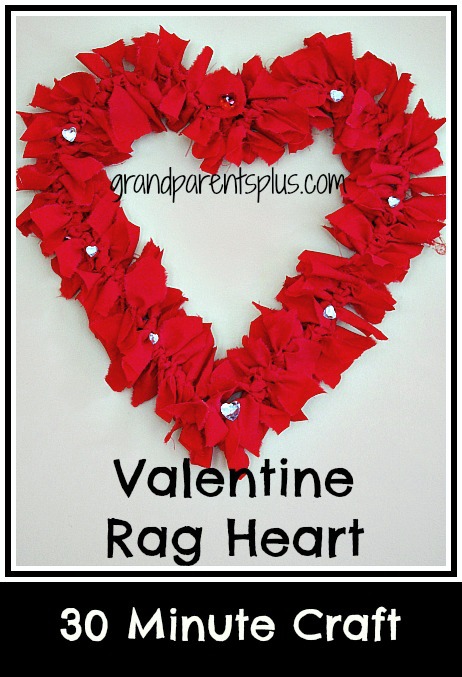 Have fun creating this Valentine Rag Heart!
Phyllis
Love to have you subscribe to future posts!  Follow on Pinterest or Bloglovin, too!

This post is linked to the following parties…..
http://linda-coastalcharm.blogspot.com/
Pin It