Vintage Finds Reused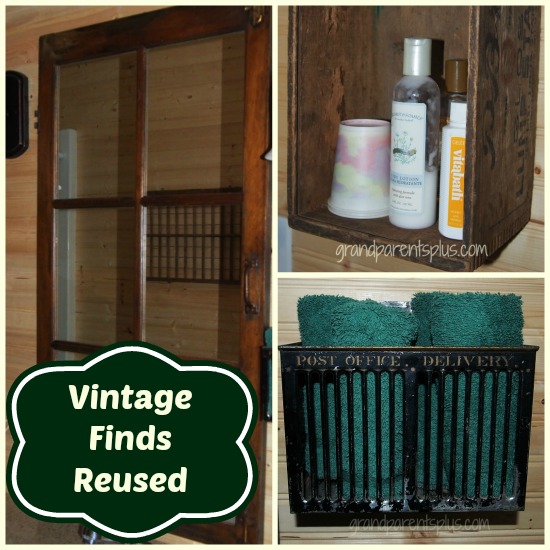 I love the look of vintage items. Of course, you need to use your vintage finds in unique and often different ways from what they were originally intended. The fun part is not only finding them, but also putting them in just the right place. I think it gives a room lots of character and interest.
Up in my husband's office, a bonus room above the garage, we have a small bathroom. The bonus room is converted into a guest room when married kids come home to visit. It serves a dual purpose.
The bathroom is decorated with vintage pieces. I'll show three of them in this post.  Another vintage piece was highlighted in Vintage Washboard Wall Cabinet.  You might want to check it out, too.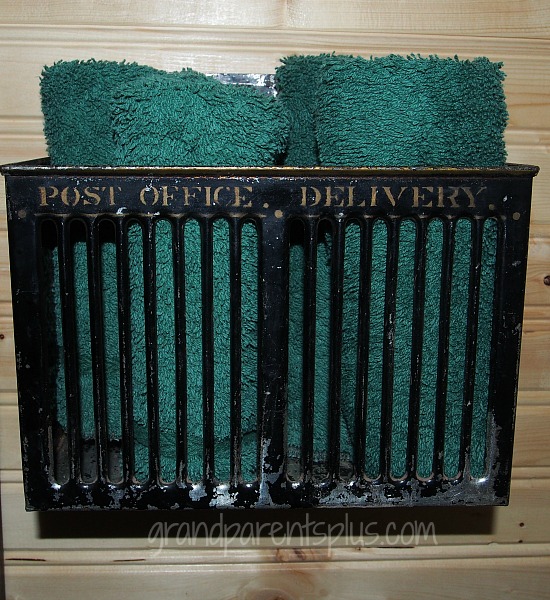 Now, where I found this Post Office Delivery Box is beyond me. I can't remember just where or when it was. Anyway, I roll washcloths inside it for the guests. I'd like to know the history of this piece and where it came from, wouldn't you? Any ideas?
The mirror above the sink is a vintage window from the old cabin we took down on our property. I kept the handle on it and put mirrors in the broken window sections. It was an easy and inexpensive redo.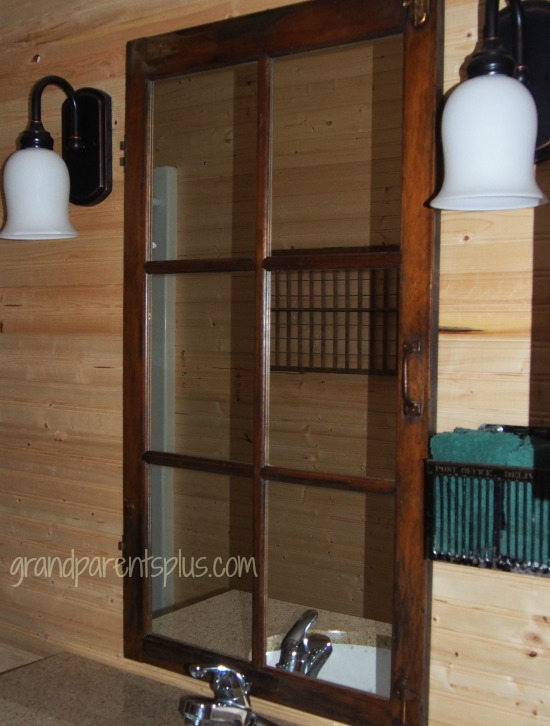 To the right of the sink, I have an old Starch box mounted on the wall. It is for cups, lotion, and any extra items that guests might need.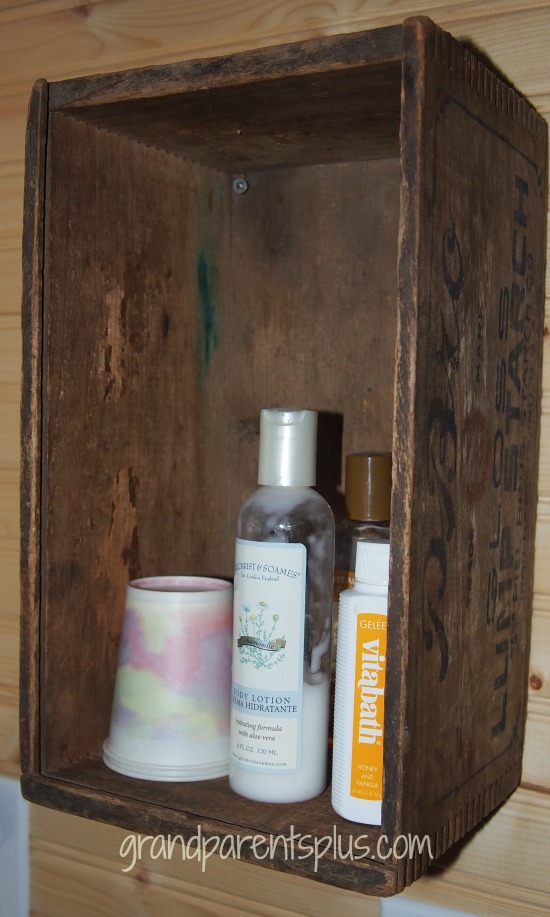 So that's my small guest bathroom with several vintage finds reused! What have you reused from days gone by?
Thanks for stopping by, 
Phyllis
By subscribing, you won't miss a post and your email is never shared or sold.
Follow on Pinterest, too!
Post linked to these parties….
Pin It