Vintage Washboard Wall Cabinet
This Vintage Washboard redo and re-purposed project was made by my dad. He surprised me by making this for our cabin. We have now sold our cabin, but I couldn't part with this piece. Now, we are enjoying this  Vintage Washboard Wall Cabinet hanging in our guest bathroom at home. I thought I'd share this special piece with you. My dad made a simple box and attached the washboard to it. If you're handy with wood, this is an easy DIY project.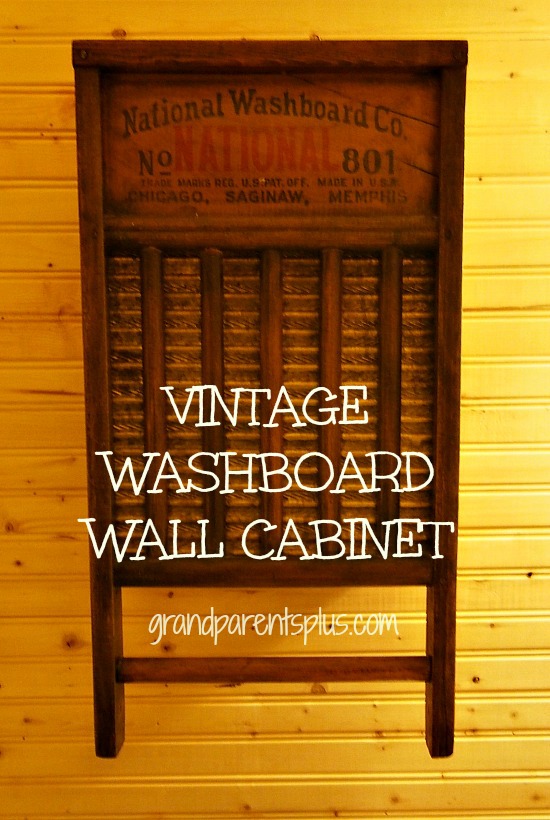 A bit of light stain brought out a lot of the detail on the washboard.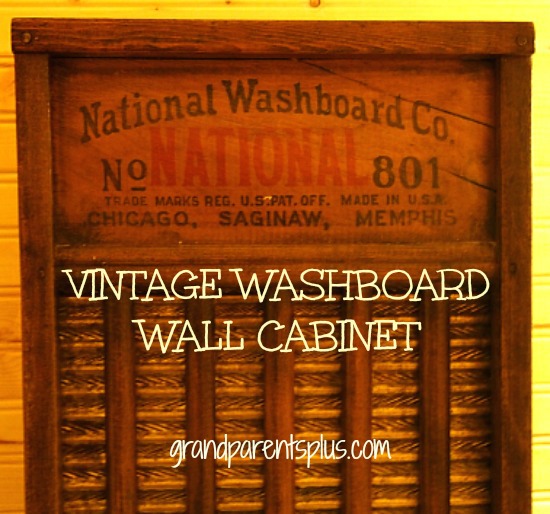 The box measures 12 1/2″ wide and 17 1/2″ long.
Small door hinges on one side attach the box to the washboard.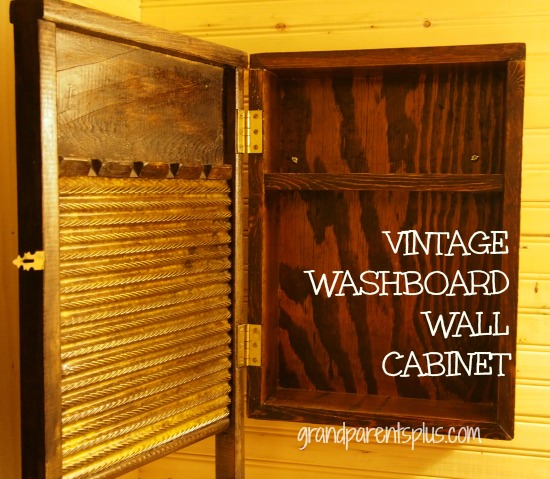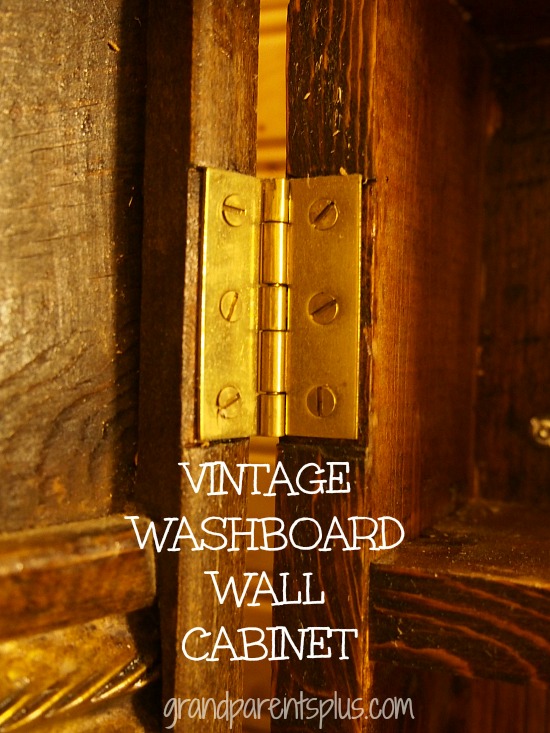 A simple latch keeps the box closed.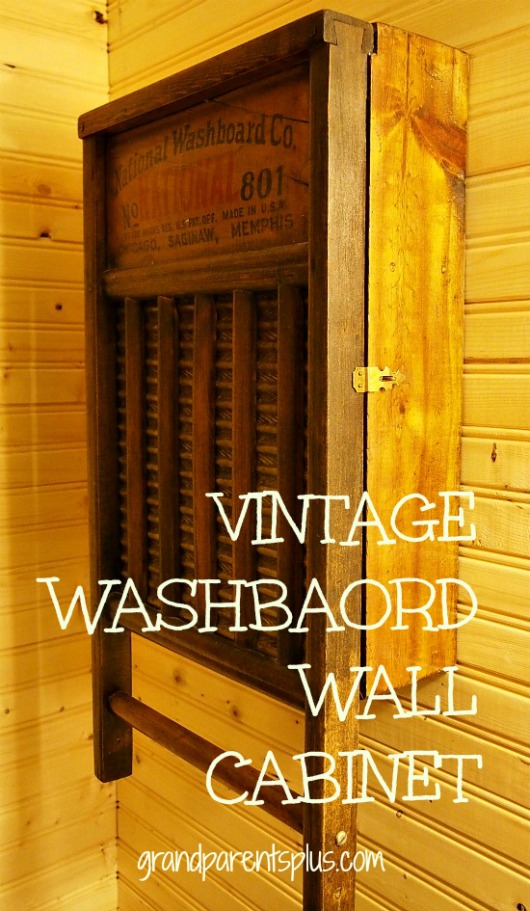 A stained dowel added between the legs of the washboard makes a nice place for a hand towel.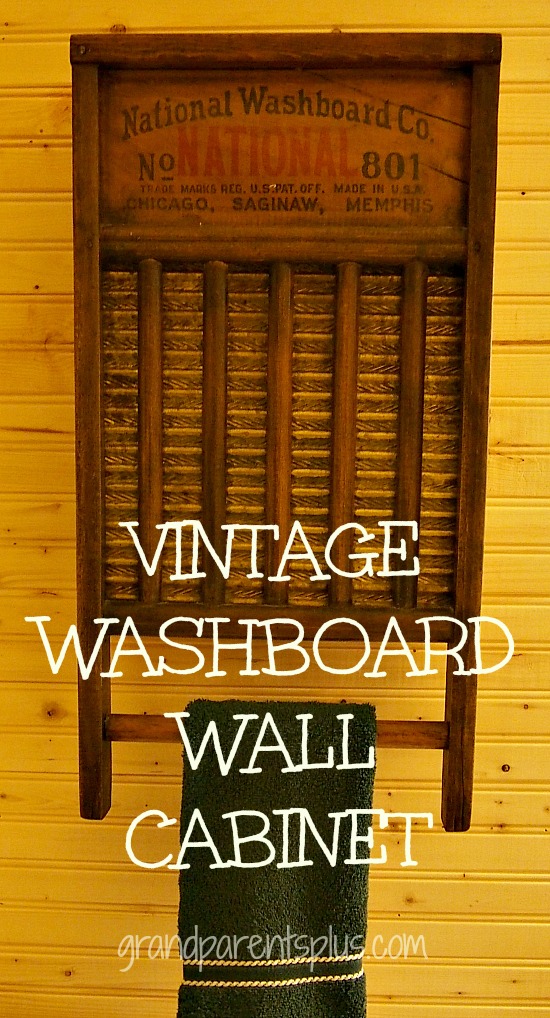 Inside I place soap, lotion, cotton balls, extra toothbrushes, Q-tips and any other items that my guests may need. This Vintage Washboard Wall Cabinet is perfect in a bathroom or a laundry room! I love this piece and the memories that go with it.
Were you inspired to make one of your own?
Thanks for stopping by,
Phyllis
This post is linked to many of the following parties…..
Pin It