Wild Rice Chicken Salad
Wild Rice Chicken Salad is so healthy and good for you! Make this salad with all wild rice; not a combination. Wild rice is available canned, but I prefer to cook my own. It does take more time to cook than regular rice, but it's worth the wait.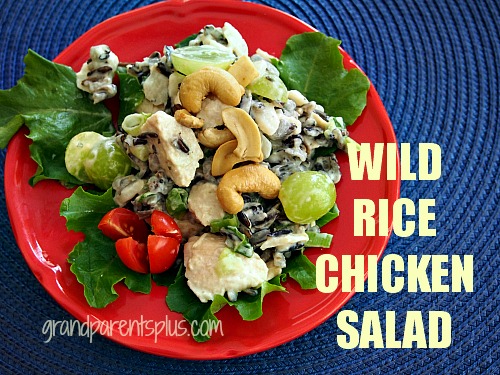 In the Midwest, finding wild rice is easy. It comes in 1 pound bags. If you live elsewhere, it may be harder to find. If you have a friend in the Midwest, have them  send you some as this salad is so good! It is gluten-free, too!
There are two kinds of Wild Rice. One is a cultivated Wild Rice, grown in paddies, and has a dark color. There is , also, a wild rice that is naturally found growing in lakes. The Native Americans harvest it. It is lighter in color, takes less time to cook, and is fluffier. The real wild rice is harder to find.  I use the cultivated type of Wild Rice.
Wild Rice Chicken Salad Recipe:
Ahead of time, cook chicken and cube (enough for 3 cups or more) If you boil the chicken, add lots of spices to the water. Grilled chicken is also great!

Cook Wild Rice  – enough to make 3 cups
Combine the following…..

2/3 cup Mayo
1/3 cup milk
1 Tablespoon  lemon juice
1/4 tsp. crushed tarragon leaves
Mix and set aside
In a large bowl, combine:
3 cups of cubed, cooked chicken
3 cups of cooked, wild rice
1 (8 oz.) can of water chestnuts (sliced)
1/3  cup chopped green onions
1/8 tsp pepper
1/2 tsp salt
Blend in the mayo mixture and refrigerate for 3 hours or more.
Before serving, add 1/2 pound of sliced, green grapes and 1 cup of salted cashews.
If you like more crunch, you can add some chopped celery, too! However, the water chestnuts and cashews are enough for me!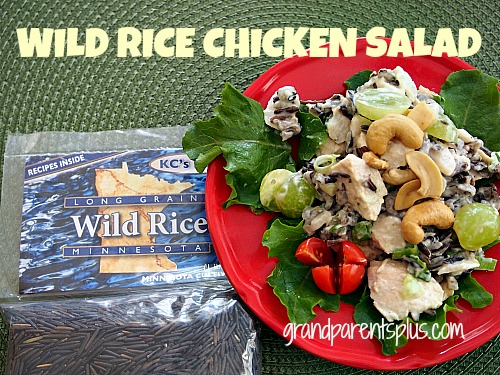 I served this Wild Rice Chicken Salad at a Bridal Shower recently. The guests loved it!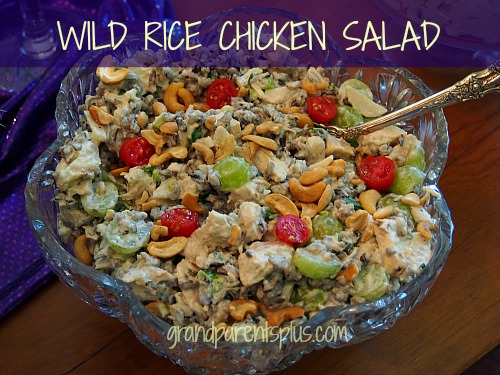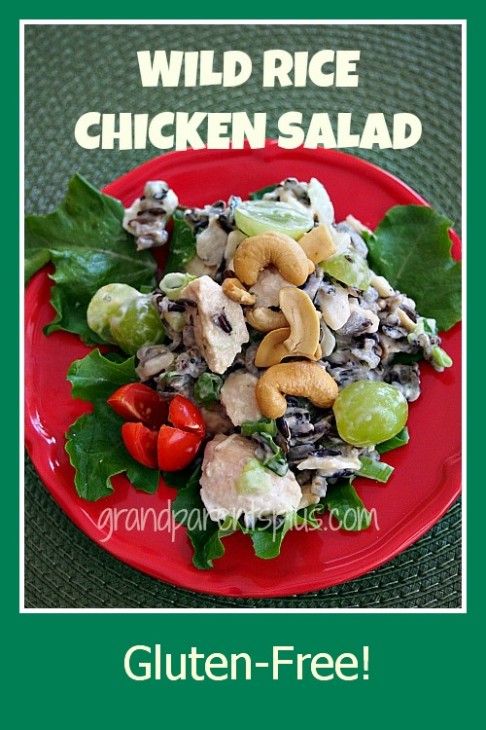 This is one of my favorite salads! It's so good!


Enjoy!
Phyllis
Love to have you subscribe to future posts on the sidebar…..
Follow on Pinterest and Bloglovin, too!
This post is linked to many of the following parties……
Pin It