Snowman Ornament or Napkin Ring
This Snowman Ornament or Napkin Ring is an easy craft that either kids or adults can do. I made these and used them for napkin rings one Christmas. Later, we used them as ornaments on the tree.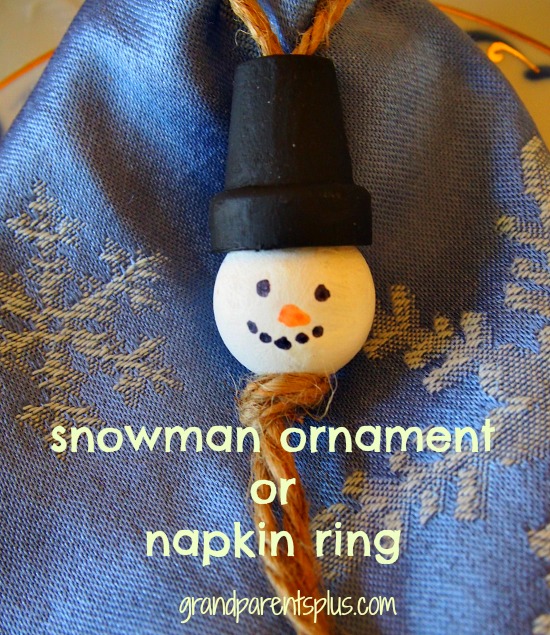 Supplies:
1″ wooden ball with hole*     
1″ tall wooden flower-pot with hole
Black  & White acrylic paint
Permanent Marker – 1 black and 1 orange (or use a dab of orange paint)
12″ of raffia for each ornament or ribbon    (be sure to use a ribbon that will make a knot big enough so the ball doesn't slide through)
 *To use a larger ball, adjust the size of the wooden pot accordingly. It should just rest on top of the ball. Use a thicker and longer piece of raffia, too.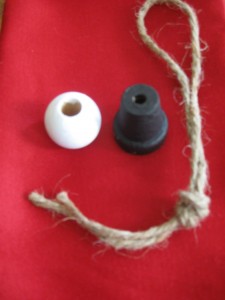 Directions:
Fold raffia in half and tie a knot approx. 2/3 of the way down from the loop
Paint the flower-pot black
Paint the ball white
Add face by making little dots with a permanent marker
Add eyes and an orange nose  (Color the end of a toothpick orange and then cut off and glue on for the nose.  It is easier, however,  to use an orange marker and draw a triangle)
Push the loop end through the ball from bottom to top
Push through the pot the same way. 
Push the ball and flower-pot down to the knot and you're done! So easy! You can use this as a napkin ring and then hang on your tree.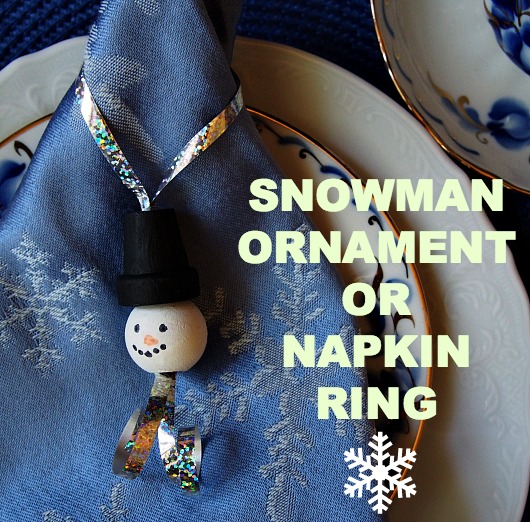 Your guests will be delighted to find these at their place!
Enjoy! 
Phyllis
This post is linked to many of the following parties……
Pin It