DIY Gift Bags
DIY Gift Bags are fun to make, easy to use and delightful to receive! They make gift-giving even more special when it's in one of these cute DIY Gift Bags! Kids can make them, too. It is a wonderful classroom or individual project. 
( OK, this is another DIY Gift Bag idea. I got going by doing a snowman and then Olaf and then couldn't stop with the ideas. So now you also have a reindeer, penguin, puppy and Santa! )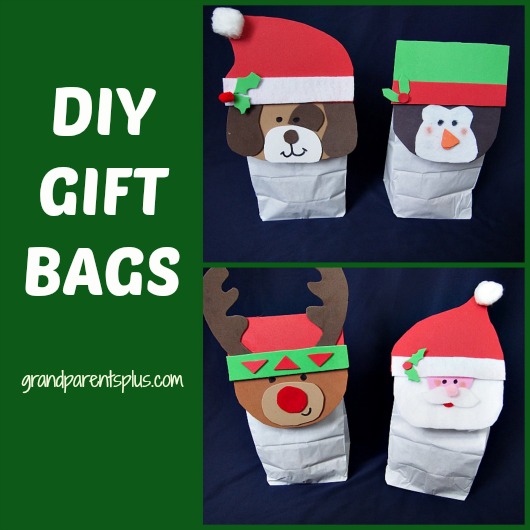 Materials are inexpensive and easily found. The bags are under $2.00 for 50 in the grocery department of Walmart next to the regular lunch bags. Other materials include fun foam or construction paper, felt, and glue (if using foam, be sure you use a special glue).  I used a combination of fun-foam and construction paper on these samples, but if you're doing it in a classroom, all construction paper works fine and keeps the cost down.
Personally, I like a bit of dimension that the combination gives. For kids, it is harder to cut and more expensive to use the foam.
First, gather all your materials…..
Fun foam or construction paper, white bags, scissors, glue, pom-poms, cotton balls, permanent marker and felt
On the following pictures, there are approximate sizes for each piece. 
Santa Gift Bag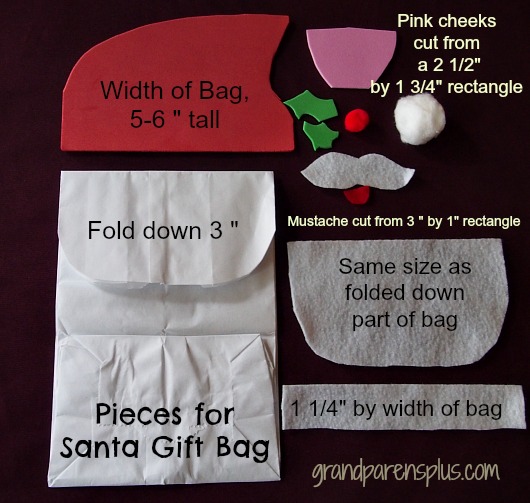 Puppy Gift Bag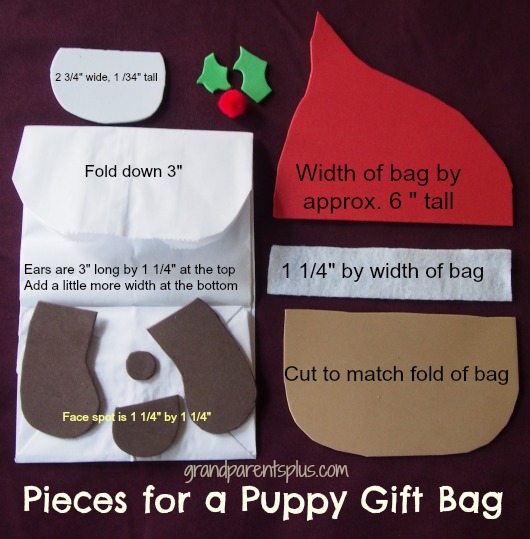 Rudolph or Reindeer Gift Bag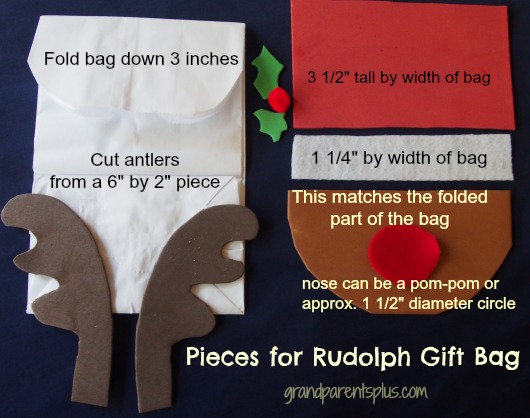 Penguin Gift Bag 
The only difference for the Penguin Bag is the face piece. Cut from a piece of white  3 1/2 inches by  2  3/4 inches. The orange triangle beak is 3/4 in. by 3/4in.
On the Santa and Penguin bag, add a touch of blush on the cheeks with a q-tip. 
When you have placed the gift in the bag, secure on the sides with a small amount of tape. Now, watch for the comments on your cute DIY Gift Bags. These aren't just for kids!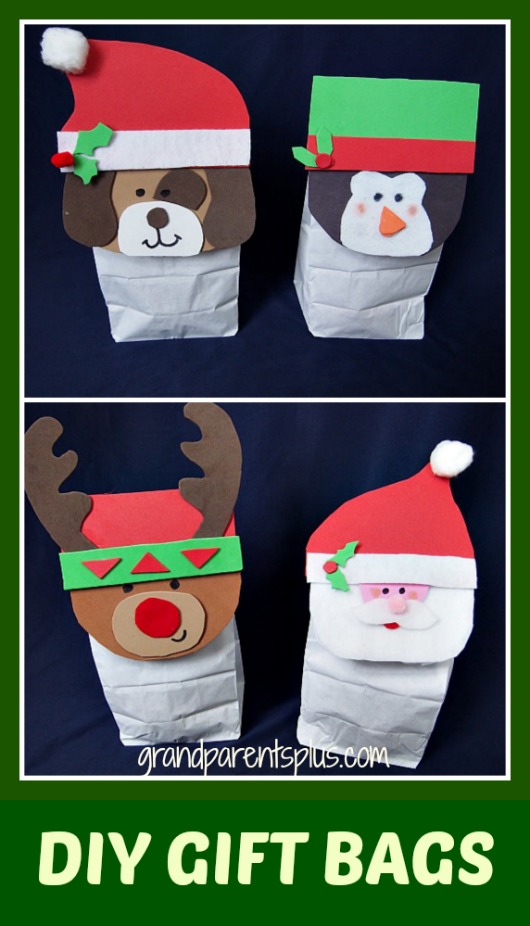 Enjoy!
Phyllis  
This post is linked to many of the following parties…..
Pin It